A 120-minute investigation in the streets of Brussels!
The news has just reached the federal police: a young girl has been murdered and her body found on a train in Brussels. You and your team are in charge of the investigation. Find the witnesses, question her relatives, her enemies, anyone who came into contact with her. Search the places she went through and find the culprit!
Play the role of a federal police officer and experience an immersive police investigation in the heart of the city! The story will evolve according to your choices: you alone decide which route to take, which suspects to question and which places to search. Will you be up to the task?
Covid-Safe Adventure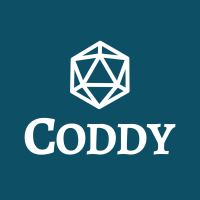 Investigation
Investigating a disappearance, murder or supernatural affair in this type of gambling.
In Don't Swipe! in Brussels, you will...
Make decisions that will influence your adventure
When choices are available to you, know that they will take you in different directions and that these choices can have a significant impact on your adventure! You are conducting the investigation, so you will decide who to interview, who to visit, where to search, etc.
Solving Scenario Puzzles
You will have to conduct the investigation in this scenario and find the culprit! The information you discover may help you find him/her. The riddles are therefore all about the story and less about your environment. But some of the riddles in the game may require you to look around to find the answer!
Escape before the end of the stopwatch (120 min)
Escape Game means Timer*! The timer starts with the first mission you have to complete: you then have 120 minutes to escape! Be on time, find the culprit or other girls could suffer the same fate...
* You can also try the game in a relaxed mode, without a stopwatch.