Escape the zombies in the streets of Brussels!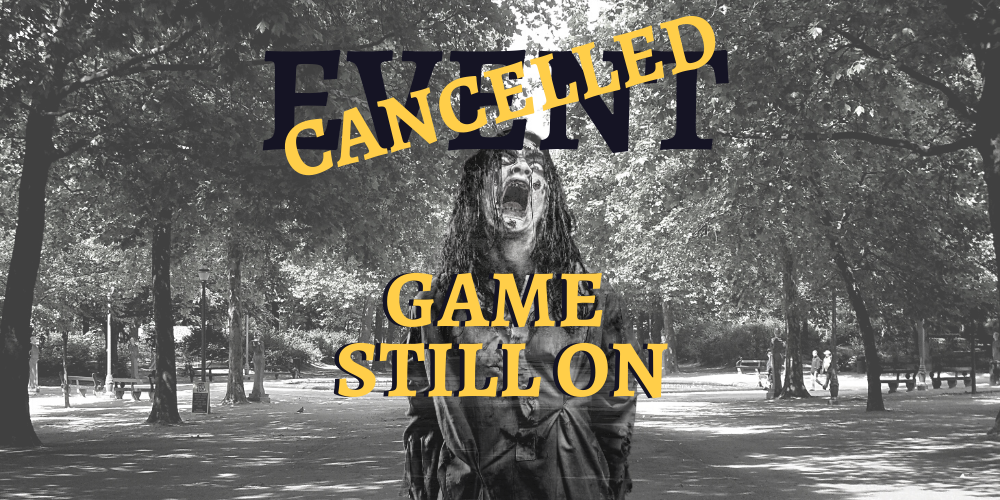 Event cancelled
It is with great regret that we announce that due to the health situation and by decision of the burgomaster we are forced to cancel this event.
However, the game remains freely playable during the holidays (from 30/10 to 11/11). Unfortunately, there will be no more actors present on site, but the scenario and course have been modified and extended to allow you to enjoy a unique experience.
An urban escape game with your smartphone and hungry zombies!
You have 120 minutes to survive and flee city where zombies roam! Extra riddles, missions, forbidden zones: the Rise of the Dead scenario has been modified and extended! Get your smartphone and prepare to flee Brussels to save your life: the zombies are starving...
Covid-Safe Adventure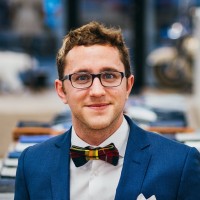 Storyline by
Quentin Geudens
Adventure
This type of game will immerse you in a different universe than the one we used to live in. The scenario takes a predominant place in the game experience.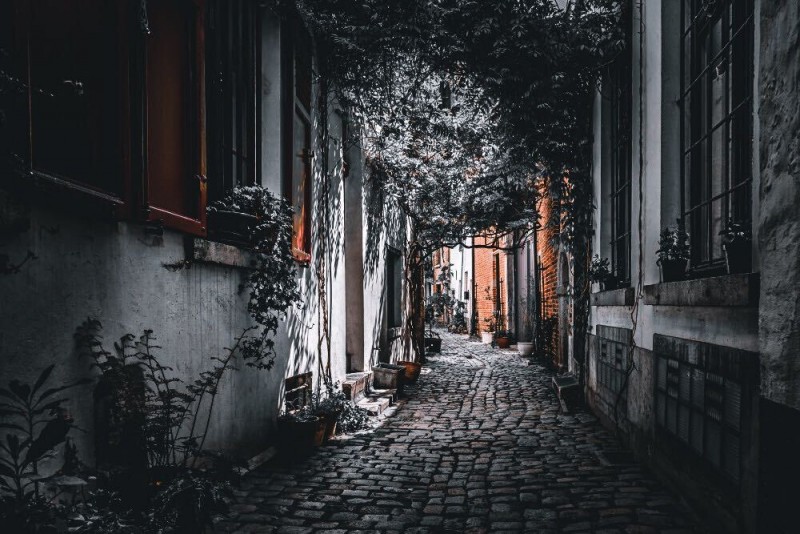 Important information
When? From 30 October to 11 November (during the holidays): you choose the day and time.
Distance: 4 to 5 km
Starting point? Brussels centre
Duration of the game? 120 minutes to survive and no more!
Team of 4 people! to respect the sanitary measures.
Mobile data required: the Escape Game is played with your smartphone.
Charge your phone (maybe bring an external battery...)
Do not enter the buildings. The game is played on your smartphone, so there is no need to enter a building.
COVID-Safe !
Rise of the dead is an urban Escape Game that can be played as a team with a smartphone.
Zombies are not real

Due to the health situation, which forces us to cancel the presence of actors on site, the zombies will not be present.



The competition is real tough

You play against other teams (but you won't have a direct exchange with them)
We hope your bubble is good enough to save you.
The competition is maintained throughout the holidays.
The game is played independently from 30 October to 11 November.
Rise of the Dead, Halloween Edition is...
A modified scenario
This Escape Game is a unique edition of the original Rise of the Dead script. The riddles have been modified, others have been added. You'll have additional missions to make your escape more difficult!
A COVID-SAFE game
Due to the sanitary situation, we are forced to cancel the game as an "event". However, the way of playing our games always remains compatible with the sanitary measures: you play in a team of 4 people (your bubble/close contacts) wearing a mask. You play preferably each one on your personal smartphone.
120 minutes to survive
The escape game is timed and as soon as you enter the game (in the mobile application), the timer starts and you only have 120 minutes to escape. It is also a competition: you play against other teams and your goal is to win as many points as possible. The best among you will be rewarded. The bodies of the others, on the other hand, will be left behind.
An urban game, guided by your smartphone
With your smartphones, you will walk around the city as a team to carry out geolocalised missions and solve riddles in a limited time.
Of course, you'll have to observe around you and think to be able to escape in less than two hours!
Each choice, each test and the time you spend there will influence your adventure and your position in the general ranking...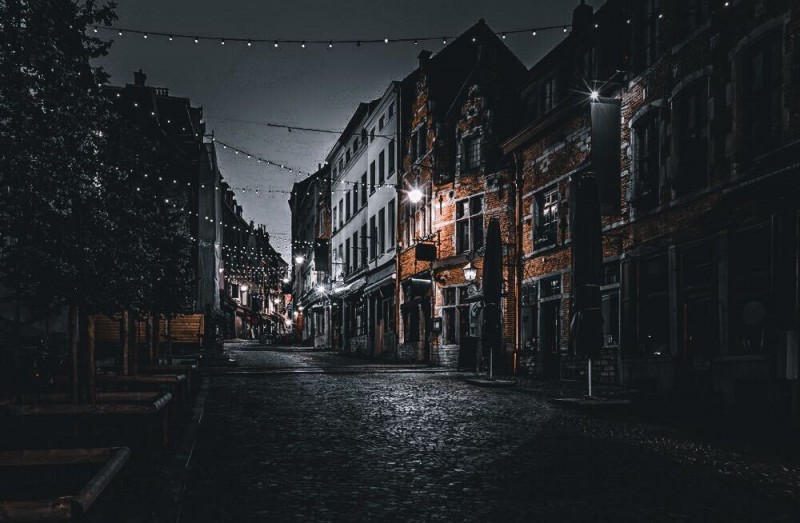 Tempted by experience?
Book your team code (one code is valid for a team of 4 people): the game will only be available from 30 October to 11 November. Once your code has been reserved, you can play this edition on the day of your choice, at the time of your choice (no more slots required!).
Brussels Halloween Edition on Friday 30, Saturday 31 October and Sunday 1 November.
Leaderboard - top 20
Rates
Is it a price per person or per team?
Each rate is per team, either 2 players maximum for the DUO rate or 6 players maximum for the TEAM rate. You only pay once the announced rate for the whole team.
Team
We are more than 6, can we play?
If you are more than the maximum number of team members allowed during your purchase, additional people will be able to follow the game on the participant' phones.
Should a participant's phone run out of battery power, another participant can easily take his place.
Children
Can children play?
Yes, all it takes is one person in the group who can read and use a cell phone and the whole group can enjoy it. The puzzles are more or less difficult but always have clues to help solve them.
Start
When can we start the game?
You can start the game whenever you want within 365 days from the date of purchase. You will receive by email the code to start the game immediately after the purchase, this code is to be entered in the Coddy application.
Support
What to do in case of a problem?
Application updates are tested many times before being deployed, but it is possible that a bug may still pass our vigilance. For that, you benefit from a Chat support directly in the application as well as a button to get out of a problematic situation, such as a street exceptionally closed for works for example.
Data
Do we need an internet connection?
Yes, a connection is required to download the game, which you can do at home via wifi. Then, during the game, it will be necessary to leave the 4G activated during the course to validate your answers and improve the geolocation but this represents very little data consumption.