An Urban Escape Game to discover Louvain-La-Neuve in a different way!
Discover Louvain-La-Neuve is an urban exploration game playable on smartphone in teams of 2 to 6 players.
You will meet a curious (virtual) character who will follow you throughout your journey through the streets of Louvain-La-Neuve. He will challenge you with riddles that you will investigate in the most beautiful corners and also in unknown places in the city centre.
Discover the tourist and hidden corners of the city.
Historical anecdotes about the monuments and façades of the city.
Possibility to challenge your team to finish the game in 2 hours or do it at your own pace.
Get the highest score in the city.
Covid-Safe Adventure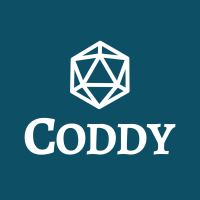 Exploration
This type of game takes you on a discovery tour of the city. You will have to search on the buildings and monuments, the answers to the riddles asked.
In Discover Louvain-La-Neuve, you will..
Solve city-centered puzzles!
Here, the city itself is the heart of the game. Look up, down, on the ground, on facades, statues, monuments: you'll have to look everywhere to find the answers!
Explore and (re)discover Louvain-La-Neuve!
You will observe the city and its secrets, everything you don't see at first sight! Sometimes you will even learn information, little fun facts about the buildings or the city itself! A nice mix between gaming and tourism - game-ism!
Time your ride!
Just like in a classic Escape Game you will have a stopwatch all along your course. Use it to challenge yourself and finish the game in 2 hours, or just as a guide and do the course at your own pace!