Coddy's Escape Games
Coddy develops indoor and outdoor Escape Games to be played with the help of a smartphone. Play on your own, with your family or with a team of friends ready to take up the challenge. Some games can be played at home or at the office while others are played outside in selected cities.
The genius inside you (yeah, it's hidden deep inside but we can kinda see it) will have to wake up if you don't want to be seen as a simpleton by your peers. The riddles you will encounter will need all your talent, senses and various kinds of intelligence to be solved.
The mathletes better behave, cause the literate people are coming and they will also have their say! (Did you get that one Chelsea?!)
Citywide Games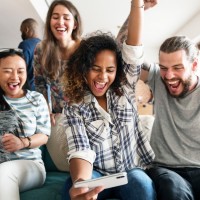 At Home Games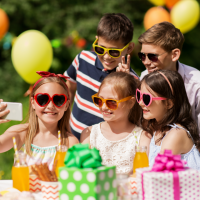 For kids
Our escape games are played on a smartphone
In order to play one of Coddy's escapes games, you will need a smartphone. Well, that's the basis, hopefully everyone has a smartphone, right?
You'll need a good battery too. At least 50% charged and if you have an antique (still looking at you, Chelsea!), it would be smart to take a power bank along the way, you know? Especially as the dumber slower you are, the more battery will be used to solve the challenges...
Pretty easy so far, right ? You can then download Coddy and start one of our adventures. The app will use many of your phone's features : compass, accelerometer, camera, vibrator (Chelsea, can you please calm down now ??), and other cool stuff. #nospoiler
A lot of puzzles will be presented to you throughout the adventure and a leaderboard will then rank you among the fastest, smartest and the most perceptive of your peers. You can't technically lose, that's the good news, but if score poorly, that'll be kind of a bummer and we'll definitely judge your terrible performance.
What makes our Escape Games unique
Unique scripts written by professional screenwriters
We didn't ask our accountant to write the screenplay (no hard feelings, Laurent). Instead, we are permanently working with professional scriptwriters who come up with the best ideas and then challenge us to add new cool features in our app.
Our games are frequently updated according to the feedback of our beta-testers and live players to make sure you'll always have the best experience.
Series of scenarios
Our Escape Games don't stop when you've finished one game. You can go on a next episode by yourself or with your friends. We've chosen to develop our games as series, just like shows on Netflix except you'll actually have to get your ass out of the couch.
New episodes are added regularly based on players demand. We like to be surprised too, so we give carte blanche to our writers regarding the content of the next episodes. If you're a fan of a specific writer, we sell scented autographed cards at a "low" price.
You feel like you have the talent to create a new game with us? We're always looking for new talents and ideas so hit us up and we'll be happy to discuss the details...
Your choices influence the story
You read that right, Billy! Multiple times during our games, you'll be faced with crucial choices and decisions that will affect the rest of the adventure.
Imagine if you decide to kill a zombie that runs at you, but then it turns out to be the mother of your best friend. It might seem like an obvious choice at first, but imagine if your friend tries to stab you as a revenge a few missions later...
You can play with several people at the same place or remotely
Some games are played at home, they are generally playable alone or in pairs on a smartphone. Other games are played outdoors on up to 6 smartphones at the same time in the same team. If there are 10 of you, that works too, but you'll have to split up into teams.
Escape Games experiences for (almost) everyone
No, Coddy games aren't for everyone. That would be boring, right? We reserve our experiences to mostly people who are tired of being adults.
How long has it been since you had fun like a kid, Chelsea? 10, 20 years? More? ( Jeez ... ) It's time for a change.
Coddy games can vary in difficulty depending on the scenario and the theme but find their audience mainly among adults. The sarcastic and derogatory tone of some missions may offend the sensibilities of younger players. (For you Chelsea, that should be ok).
We're currently developing games for children and they should be available in a few weeks from the time you read this but it might take a bit more time to tone down our language.
And these Escape Games are free?
Of course, Chelsea, we can feed off your crooked smiles. No but seriously though, there are several of us in the team and that's actually our job, you know?
Our prices vary from a few euros per game to several dozen euros for several players. On average, it will only cost you a few euros per player.
What, that's it? Well yes indeed, it's cheaper and more fun than a movie ticket.
If you don't want to pay, that's okay too, you cheap bastard. We have some short games (20 to 30 min) that are totally free. Go for it and enjoy ! They're on us.
Wanna tell your buddies about Coddy ?
Clicking on this button will send the friends of your choice a message that you can customize on WhatsApp or Facebook. Cheer them up to join you and shake up their little chicken carcasses. We're counting on you probably more than you can count on them.
☝️

Back to top