At Home - Adventure
This type of game will immerse you in a different universe than the one we used to live in. The scenario takes a predominant place in the game experience.
Characteristics
Missions
Missions: 10 - 12
Data (4G/5G)
Mobile data required
Plot
A Quiet Night is the introductory episode to the Urban Escape Game "Rise of the Dead" and serves to introduce you to our Coddy games. It's a short version of the Escape Game, with a zombie theme. Discover the functionalities of the mobile app, the progress of an Escape Game on a smartphone without moving from your living room (or your bed)!

With friends or alone, test the game to discover what awaits you in our Urban Escape Game "Rise of the Dead"!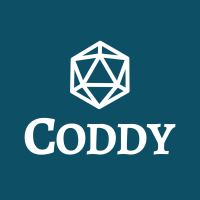 A game on smartphone
The game is played totally on Coddy's mobile application. To access it, you need to download the Coddy application on your Appstore. Then go on the app and select "A Quiet Night". Start your game and try to be the first in the ranking by answering the riddles correctly and making the best choices.

The game takes around 15 minutes (depending on if you find the riddles easy or if you struggle). Note that the level of this game is quite easy and the difficulty will be different in our Urban Escape Game.

There will be several choices to be made during the game: the missions and objects acquired will be different from one game to another and the riddles will be adapted according to these choices. If you want to go through the whole game to unlock all the possible riddles and objects, we advise you to redo the game once you've finished (it's free anyway, you have nothing to lose, right?) and change your choices each time.
Zombieland
You find yourself at home, in front of a good zombie movie, only the sounds of the movie sound far too realistic... Will you be brave enough to go and see what's going on?

Last testimonials
584 reviews & 50 comments
Loved it! Had so much fun with friends
It is cool game! not complicated but still need your brain to think hahaha