Download Coddy to play Mythological Creature Challenges for free
Escape Games for Kids - Kids
This game is an escape game suitable for children.
Characteristics
Data (4G/5G)
Mobile data required
Plot
The Easter challenge!
For the Easter holidays, Coddy has put together a free challenge for your children, consisting of riddles and picture challenges based on the theme of Greek mythological creatures. A fun little break to take with the family or just for the kids!
This challenge is for children of all ages, but you will need to be able to read to understand the riddles. The picture challenges can be completed by the whole family without any problems!
You were planning to read a book called "Mythological Creatures" during your holiday, only when you open it you find that some of the illustrations have disappeared! Some of the creatures in the book have escaped!
Before they cause any damage, catch them all and try to put them back in the book!
To play, simply download the Coddy mobile application and start the game!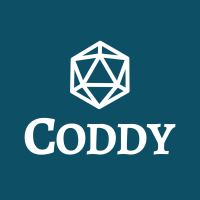 Only available in French for the moment
What is the mythological creature challenge?
Riddles to solve !
There will be some riddles to solve, just like in an Escape Game. You'll have to pay attention to the details, read the questions carefully to find the answers. As this game is for all ages, some puzzles will be simpler, others more complicated. Don't hesitate to use the clues if you need them!
Picture challenges !
You'll have a number of picture challenges to complete: poses to take, situations to recreate,... Get ready!
To play, simply download the Coddy mobile application and start the game!
Last testimonials
125 reviews & 25 comments
Genial
Leaderboard - top 20
14
Emilie durtscher.e@gmail.com