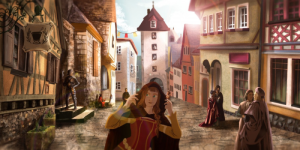 The Alchemist
Explore the city and its medieval past to unravel the truth about witchcraft 🧙🏻
We are in the year of grace 1555 and strange phenomena are taking place in the city. Josyne, a villager accused of witchcraft, is arrested before your eyes by the city guards. In order to distinguish between true and false and to identify the reasons for this accusation, go and meet various witnesses and examine the clues discovered in the various places you visit along the way. Organise her trial to find out the truth: will you choose to defend Josyne, or will you choose to support the accusation of witchcraft? As an alchemist, will you be able to use your skills in this investigation, based on real facts, in time?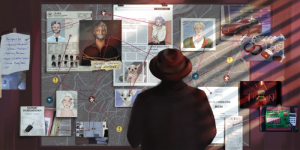 The Walter Case
Lead an intriguing police investigation through the city. Are you ready to discover the truth? 🕵🏼
Play as a private detective and experience an immersive police investigation in the heart of the city!
While investigating a banal blackmail story against a billionaire CEO, you learn that a bomb is hidden in the city, ready to explode in two hours! You are the only one with enough leads to defuse it in time... Tick, tock, tick, tock: the countdown has started!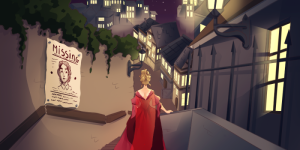 Red Nights
Face the dangers that lurk in the city to save your strangely missing brother! 🩸 Can you overcome the challenges that lie ahead? 😰
Inspired by real events, this story plunges you into October 1684, a troubled time. While the clergy firmly condemns all moral transgressions, anatomists are secretly engaged in human dissections. But the stocks of condemned men are running out and bodies are becoming increasingly rare. In the year of grace 1684, the demand for a beating heart or warm viscera has never been higher.
In recent months, there have been disturbing weekly disappearances, kidnappings are rife, bodies are rarely found, and when they are, they are found in pieces at the bottom of the canal. Fear has taken hold of the streets, people return to their homes at night and meticulously avoid every cut-throat.
But today it is your brother who seems to have vanished and you fear the worst. You quickly decide to go looking for him because every second is precious. Will you trust the police or will you try to find him by less orthodox means? Time is running out, and while you may make some allies in this adventure, time is certainly not one of them! Will you be able to save your brother before it's too late?