Escape Games
Kids
For all ( big ) children
Treasure hunts for your kids! Solve riddles, puzzles, complete missions and try to find the treasure in the given time! Play as a family or leave your children to deal with the application and its puzzles on their own.
Escape Game for kids
The children also have the right to their escape game experience.
Escape Game
The Secret of the Stolen Treasure
Ahoy, young pirate! You were sleeping peacefully last night when your treasure was stolen. Who is the culprit? Are you going to f...
Escape Game
Mythological Creature Challenges
The Easter challenge! For the Easter holidays, Coddy has put together a free challenge for your children, consisting of riddles and picture challenges based on...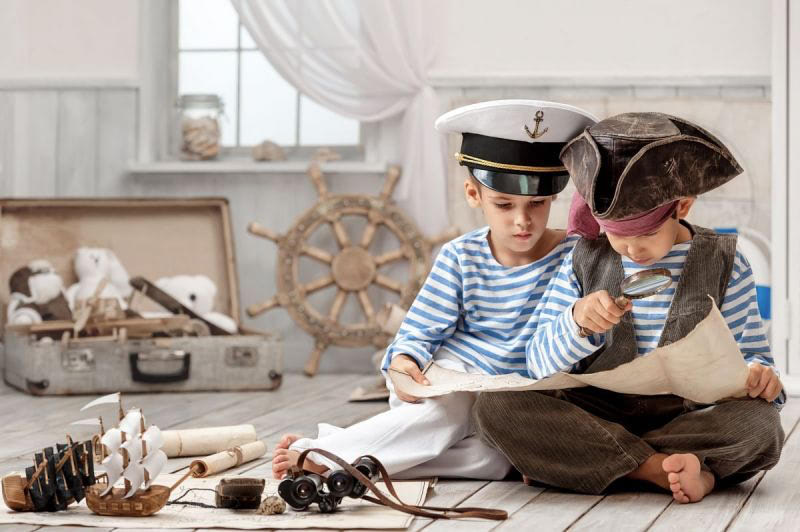 Investigate and find the treasure!
You will find in this theme games that invite young and old alike to search for all the clues that will allow them to answer the riddles and, in the end, to find their treasure (whatever it is)! Playful games for a family afternoon, a birthday or to avoid the boredom of Saturday afternoon.
How does it work, concretely?
100% digital via our mobile application "Coddy" or with the help of a kit (PDF): play as you want!
Just go to the page of the game you are interested in (on the website) and buy a team code. Then download the Coddy application where you will enter the code you received. That's it! You're ready to get started!
If you wish, you can also download a kit (a PDF) to allow children to solve some of the puzzles in writing. When you purchase the game, you will have a link to download these additional items.
The rest of the game takes place in the application, just follow the instructions! It's very easy and intuitive, children can play the game on their own if they want to (as long as they can read, of course).