Why organize an urban escape game during a team building activity?
To bring the teams together
who have not seen each other for months.
Recreate a group dynamic
essential to your business.
Thanking the teams
for their investment in the success of your business.
It's Covid-safe
and there is no need for a health pass.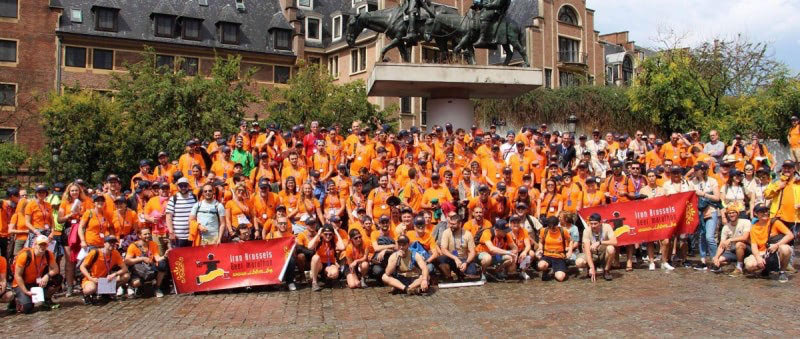 In fact, what is an urban escape game?
Coddy provides a mobile application in which you will find different scenarios of Urban Escape Game. As the name suggests, these games are played in the city. The participants are not locked in a room but have to make their way through the city.
Using their smartphones, participants navigate and solve riddles based on the story they are living, as well as on the monuments and buildings along the way.
These adventures have been designed to :
get you thinking
discover the city in a different way
have a good time
Adventurers are grouped in teams of 6 maximum in order to keep the group together.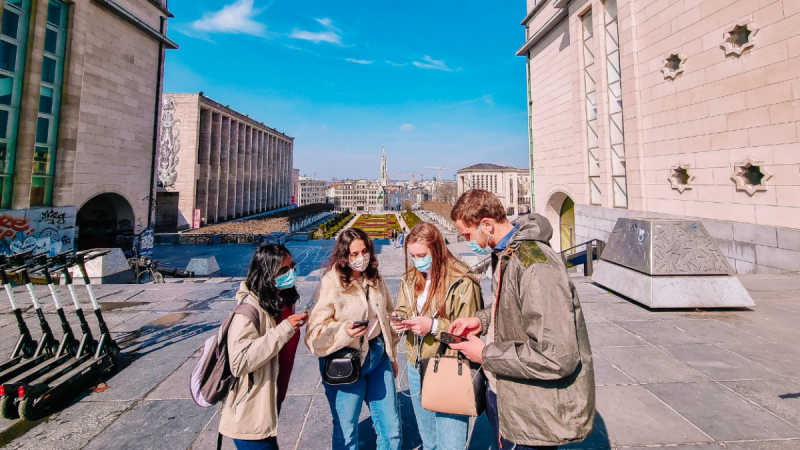 What types of adventures does Coddy offer for team building?
We create several scenarios that we then deploy in the cities. Obviously each adventure is customized and tailored to the city in which it is deployed.
We have several scenarios among which:
A zombie invasion
An investigation of a witchcraft trial in the Middle Ages
A police investigation into a disturbing disappearance
You can discover these adventures during your team building in more than 60 cities at this time. To find out if an adventure is available near you, type the name of the city in the search field at the top of the page.
What can I expect from Coddy during my team building event?
Coddy provides you with vouchers to give to the teams of your team building event, on which are indicated the access code to the adventure, the starting point of the adventure and some answers to frequently asked questions.
The teams are invited to download the Coddy app
The Coddy app is available on the Apple and Google App Stores and is free. To start an adventure, it will be necessary to enter the game code provided to the team building organizer.
Coddy is not on site during the event.
We make sure that you are 100% autonomous in the management of your event. You receive all the information beforehand from a consultant who is dedicated to the success of your team building. No Coddy member will be on site to start the game, each team can do it by itself very simply.
You start when you want.
Your codes allow you to start the game once, whenever you want, within 365 days after the creation date. This gives you plenty of time to get organized if the team building is cancelled or if you are running late.
What is the price of a team building activity with Coddy?
There are two formulas to know to define the price for your team building event. These two formulas correspond to a different service offer but the adventures remain the same.
Classic Offer: €39.99 per team of 6 people
Ideal for small and medium-sized events of less than 60 people who want a quick access to their game. Simply order your game on our website, after payment you will receive your access and invoice immediately. Please specify the company name and VAT number to receive a proper invoice.
Although it is faster to pay by credit card or Paypal, you can also choose to pay by bank transfer, in this case, the accesses are sent to you as soon as we receive the payment.
Pro Offer: €49.99 per team of 6 people
Preferred offer for event organizers with more than 60 people who require more personalized support. Billing is done manually directly with your dedicated consultant. This package allows you to benefit from an optional personalized team classification and possibly a modification of the course.
The payment of the pro offer is done exclusively by bank transfer at least 7 days before the start date of the event. You can estimate the pro rate below.
I need additional services, is it possible?
A personalized leaderboard. (Pro offer)
Your teams will see in real time their ranking in the application. This one will be entirely reserved to your teams. Moreover, we provide the team building organizer with an online access to consult the teams' progress.
A modification of the course according to your needs. (Pro offer)
We can modify the starting point, the arrival point or any other mission during the course to best suit your event.
A restaurant, a room or an inflatable limbo bar?
Alas, Coddy only provides mobile urban adventures, and we do it well. We prefer to leave these additional services to our partners who do it better than we do.
If you're looking for additional activities like a restaurant before or after the adventure, a room for a presentation or whatever, we recommend trusted partners who can take care of that for you.
Who already organized a team building with Coddy?
We have helped hundreds of teams to organize their team building or schools to organize their integration event among which:
I have more questions about my team building.
What happens if there is a problem during the game?
We provide support directly to the players in the application and we are able to unblock any situation remotely.
I need a quote to validate it with my management.
Fill out the form here and you can receive a quote immediately by email.
Do you have room for Thursday or Friday?
Our games are self-playing, there is no need to reserve a date. Once you have the codes, you can start the game whenever you want.
How long does the team building activity last?
It will depend on the speed of the teams and their ability to solve the puzzles, but as a general rule, it will take them an average of 2.5 hours to complete the game.
I have another question about my team building...
Contact us via the chat at the bottom right of the screen or by email: hello@coddygames.com and we will be happy to help you.