new !
A city-wide escape game as a team building activity
To make your team building event a success, it is imperative to respect some conditions.
Make sure that everyone participates
That it allows you to reach a shared objective
That it is physical and outdoors
Coddy offers urban escape games that fulfill these conditions perfectly. Moreover, the activity is Covid-safe, which reassures everyone.
Solve Riddles
Solve the puzzles to complete the adventure.
Discover the City
Use your environment to find clues.
Team Challenge
Everyone's brain will be needed.
In practice, how is an urban escape game played?
The team building adventurers download the Coddy mobile app to their own smartphone, enter the given code and are automatically grouped as a team.
The adventure can begin. Team building participants explore the city's points of interest, solve puzzles with the help of the monuments and buildings around them and collect clues.
Some missions consist in taking pictures, making crucial choices for the adventure or even playing mini games.
At the end of the adventure, all the teams join together and enjoy an end-of-game journal that honors them. This is the time to share photos taken during the journey and compare scores on the leaderboard.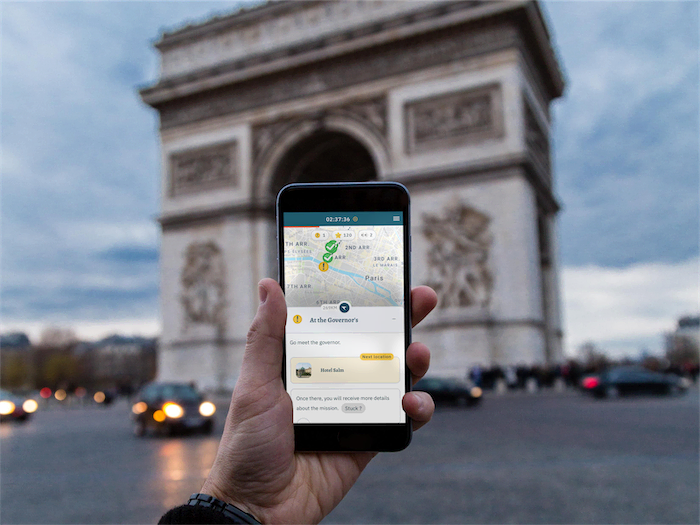 In which city can we organize our team building activity ?
Choose a city below for more detailed information about the city and the number of adventures available.
Features of the app Coddy
We are constantly updating the application to bring the best features you can expect for your team building activity.
🤌
Languages
Everyone play in their own language.
✋
Pause
Press the pause button and start again later.
👍
Leaderboard
A real-time ranking to check the team's score.
🤙
Support
Any player can contact the support in app.
How much does this urban activity cost?
There are three formulas, the self service and the pro and the tailor-made.
With the

self service

formula, you order online and organize your field trip yourself where and when you want. Available from 1 person or more.
With the

PRO

formula, we assist you in its implementation and add some bonuses. Available for groups of 50 people or more.
With the

tailor-made

formula, we create a customised adventure or adapt one of the existing adventures to meet your needs. Available for groups of 300 people or more.
From 1 person
Coddy
Self service
Starts at
€5.5
/person (VAT excl.)
💳 Online payment
🕘 Postpone anytime
👫 Per team of 6 max
❌ Dedicated account manager
❌ Dedicated leaderboard
❌ Dispatching missions
❌ Free cancelation (48h)
Get a quote (1min)
From 50 people
Coddy
PRO
€15
/person (VAT excl.)
💳 Payment by invoice
🕘 Postpone anytime
👫 Choose your team composition
✅ Dedicated account manager
✅ Dedicated leaderboard
✅ Dispatching missions
✅ Free cancelation (48h)
From 300 people
Coddy
Tailor-Made
Starts at
30€
/person (VAT excl.)
Get your own 100% personalised city adventure for your employees.
We create unique riddles and highlight the most beautiful places in the city according to your preferences.
Contact-us
[email protected]
Last testimonials
"
A great adventure and a brilliant way to explore the city
"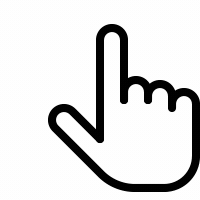 Gareth
The Alchemist - Leuven
"
An enjoyable time with the team, and I got to know a few people!
"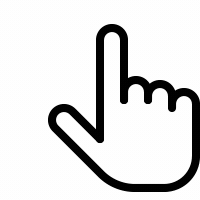 Siddharth
Rise of the Dead Mechelen
"
C'était très bien! Par contre, sur l'énigme de Saint Bar, la marche à suivre n'étais pas clair. on ne comprends pas bien où il faut appuyer.
"
Maxime
The Alchemist - Liège
How Coddy ensure the event will be a success
What happens before the team building
PRO
Your account manager will provide you with the invoice and all relevant information.
Once the invoice is paid, they will set up the adventure and give you the vouchers that contain a unique code that your colleagues will need to enter into the app.
After that, you are free to decide when you want to play, you can reschedule yourself.
What happens during the team building
PRO
Your account manager controls the game remotely. You can contact them at any time if you have a question.
The team support also makes sure no team is left behind and answer player questions in real time in the app.
What happens after the team building
PRO
Players receive their own digital diary where the photos taken are available for them to be shared.
A few days later, your account manager calls you for a debriefing.