Coddy
HALLOWEEN 2023
From 01/10/23 to 10/11/2023
27 cities invaded
Flee the city, run and try to survive! 🧟‍
This year, escape the undead with our Zombie Invasion scenario for Halloween. All you need is your smartphone and a bunch of buddies to sacrifice in the dark. 💀
Play autonomously on your own smartphone.
Be fast and make good choices to escape in time.
Start whenever you want from October 01st.
Escape the city with your mobile phone
Join Coddy for a fun and spooky city game on your phone! Explore the city with the Coddy app, and solve puzzles. Be quick, you'll only have a limited time to escape the city.
Pick a city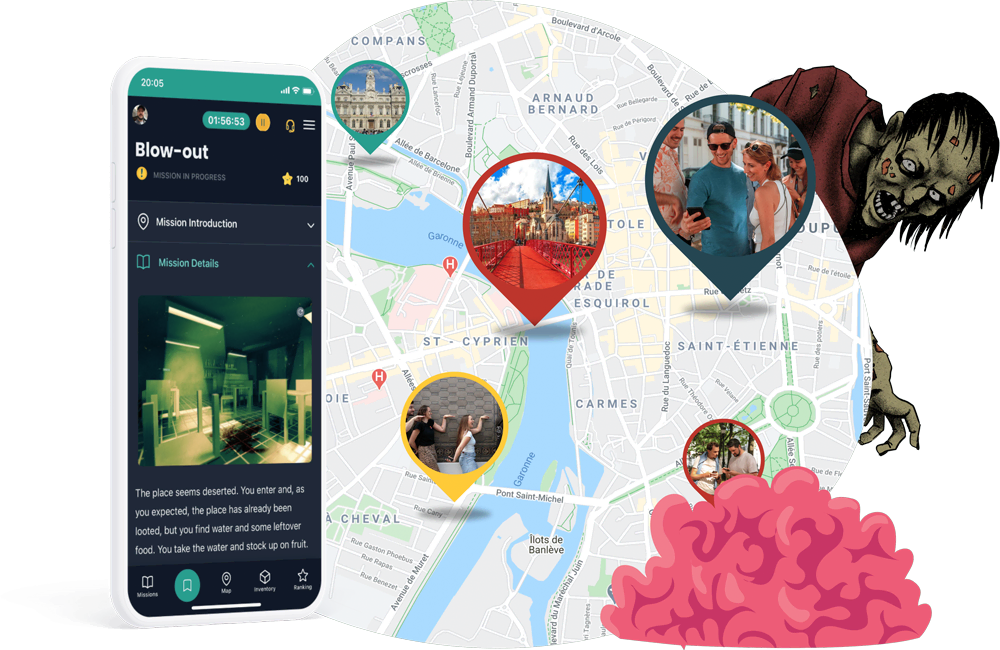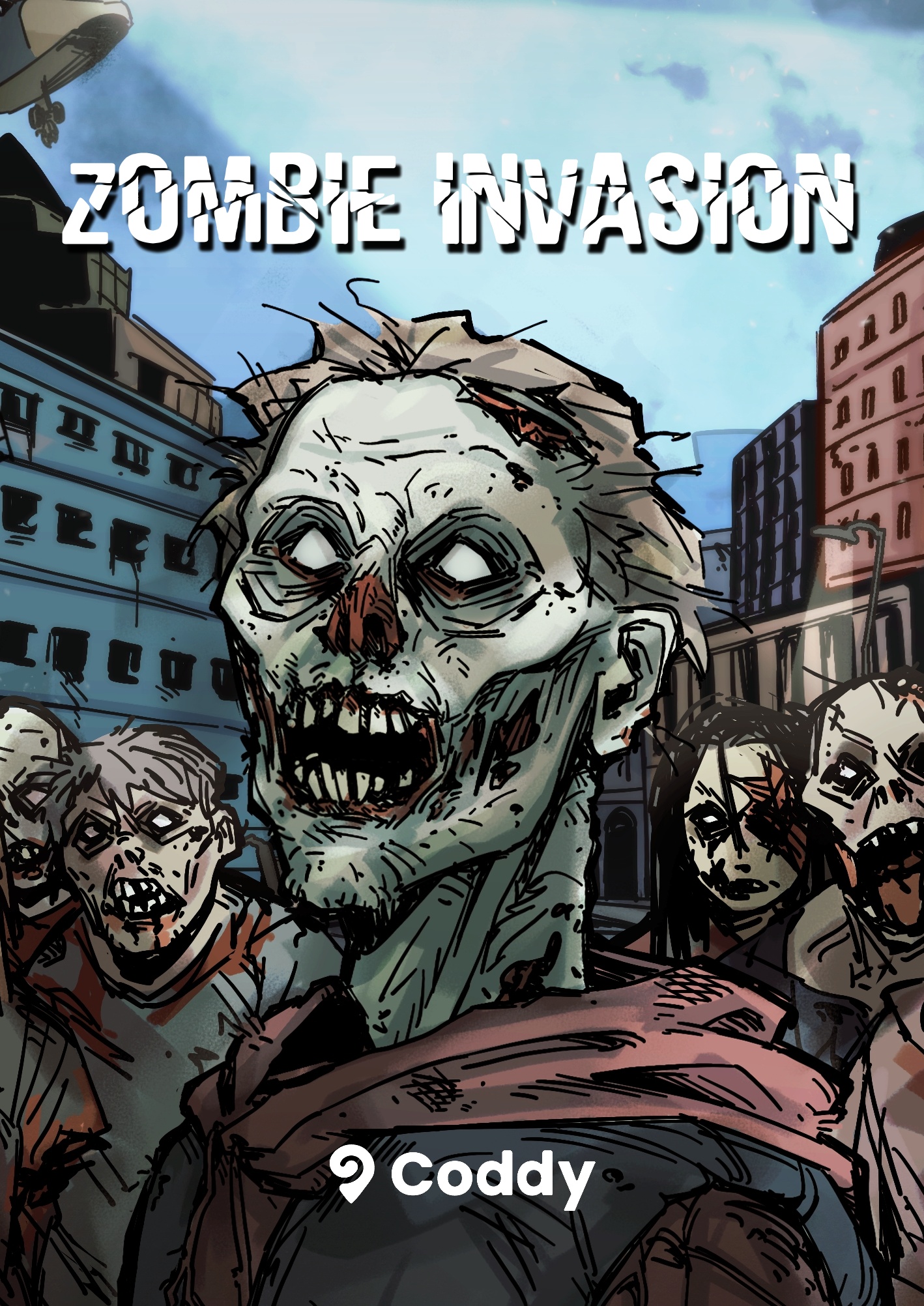 Pick a city 🎃
Meet zombies from your area
BELGIUM
FRANCE
LUXEMBOURG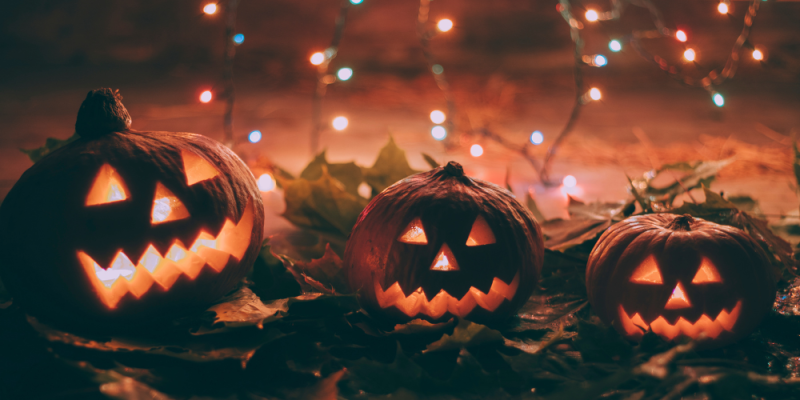 Halloween: what you didn't know! 👻
🎃 Samhainophobia is the fear of Halloween
🕷️ Finding a spider on Halloween is good luck.
... 13 fun facts about halloween to discover.