Play an Escape Game in the streets of your city and try to escape the zombies!
Plot: Zombie Invasion
Escape, run and surprise your teammates in an apocalyptic world. The important thing is to survive! 🧟‍♀️
About the game
⏱ Escape the city before the army leaves you behind
💪 Use everything in your path to defend yourself
😈 Be prepared to sacrifice certain things (teammates) to survive
👁 Choose your actions wisely
On a fait le jeu avec des enfants et ça c'est quand même dérouler mis à part le temps. les épreuves / énigmes étaient amusantes.
Itinéraire trop fréquenté, l'instinct de survie n'est pas récompensé, remarques trop sèches, pourquoi afficher des solutions indisponibles ou uniques. sinon c'était OK. C'est pas tant des énigmes que de l'observation.
The codes are abit hard to solve... and hints aren't super helpful but still a very fun experience
Thanks Steve! You will always be with us!
Bon scénario mais manque d'une pause café :)
Great game! We had fun ;-)
Chouette aventure pour découvrir Bruxelles
A great way to discover a city off the beaten path and with a cool scenario!
Location
Starting Point
Place Fontainas, Bruxelles
Finish Point
Place de Brouckère, Bruxelles
How to get started ?

1. Place an order on our website
One ticket is valid for a team of up to 6 people. Once purchased you can start your adventure within 365 days.

2. Check your email
You will receive the instructions to start the adventure by email. Check your spam if it doesn't show up in your mailbox.

3. Download the app and start the game
Choose the day that suits you, download the app on your smartphone and prepare for a couple of hours of exploration!

4. Go to the starting point
In the e-mail you received, you will find the starting address for your adventure. Once there, in the app, enter the code provided and let yourself be guided! Good luck!
Leaderboard - top 20
15
team C like team Champion
100,000+ players have roamed their city to discover its secrets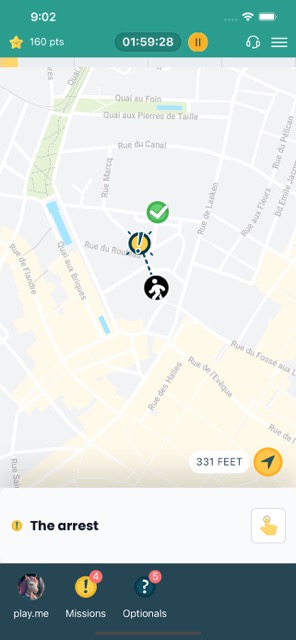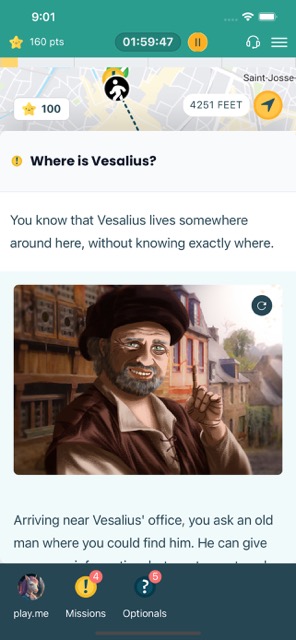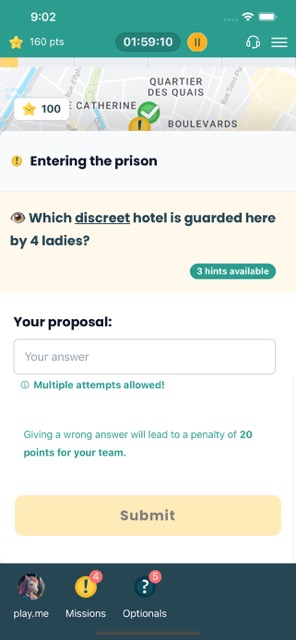 Have fun with your friends and family while exploring Brussels!