Citywide Escape Games - Adventure
This type of game will immerse you in a different universe than the one we used to live in. The scenario takes a predominant place in the game experience.
Also available as team building in Paris
Plot
A virus known as Z-1 has gone out of control in the laboratories of Kalio Tech Corporation. It spread rapidly and is proving to be extremely dangerous. Infected people turn into real flesh-eating zombies. Dozens of cities have already been contaminated and invaded by hordes of zombies. You must get out of your city before it's too late! Will you escape from the undead?
If you're brave and smart enough and think you're up to it, then get your friends together (more chances to get out of it...or not, who knows?!), grab your ticket for Rise of the Dead and get going!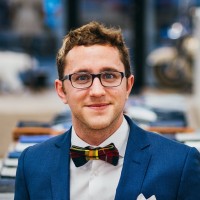 Storyline by
Quentin Geudens
In Rise of the Dead Paris, you'll ...
Make decisions that will influence your adventure
Running away or confronting the infected? Saving only your own skin or the skin of others too? When choices are available to you, know that they will lead you in different directions and that they can have a significant impact on your adventure!
Solving Scenario Puzzles
The scenario is entirely based on a story of zombies and a contaminated city that must be fled at all costs. The puzzles are therefore all related to the story and less to your environment. But some of the puzzles in the game may require you to look around to find the answer!
Escape before the end of the stopwatch (120 min)
Escape Game means Timer! The timer starts on the first mission you have to complete: you then have 120 minutes to escape! Be on time and survive, or get stuck with the infected...
Location
Starting Point
12 Rue de Louvois, 75002 Paris 2e Arrondissement
5 next days forecast in city
19-01
7°
20-01
7°
21-01
6°
22-01
8°
23-01
7°
24-01
9°
FAQ
The rate is per team of up to 6 players. This means you only pay the advertised rate once for the entire team.
If you are more than the maximum number of team members allowed during your purchase, additional people will be able to follow the game on the participant' phones.
Should a participant's phone run out of battery power, another participant can easily take his place.
Yes, all it takes is one person in the group who can read and use a cell phone and the whole group can enjoy it. The puzzles are more or less difficult but always have clues to help solve them.
You can start the game whenever you want within 365 days from the date of purchase. You will receive by email the code to start the game immediately after the purchase, this code is to be entered in the Coddy application.
Application updates are tested many times before being deployed, but it is possible that a bug may still pass our vigilance. For that, you benefit from a Chat support directly in the application as well as a button to get out of a problematic situation, such as a street exceptionally closed for works for example.
Yes, a connection is required to download the game, which you can do at home via wifi. Then, during the game, it will be necessary to leave the 4G activated during the course to validate your answers and improve the geolocation but this represents very little data consumption.