If you find yourself on this article it's because you don't have too much inspiration for your next outing with the kids, am I wrong? Belgium is full of nice places to go with your family: we've selected 10 to help you!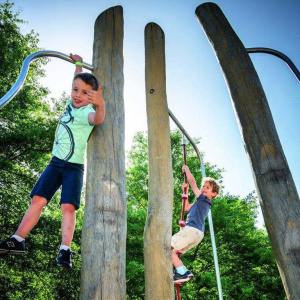 1. Provincial domain of Huizingen (Beersel, near Hal)
If you're looking for a huge open-air playground in a wood where you can also go for a walk, Huizingen is the place for you! In addition to the games there is also an animal park, a miniature golf course, sports fields, a pond and an open-air swimming pool for the summer. In short, something to keep them busy all day long!
3€ per adult and 1,5€ per child up to 12 years old.
Open every day from 9am to 6pm in March and from 9am to 8pm from April to September.
Photo @Domain of Huizingen
2. Coddy (all over Belgium)
To explore the city of your choice in Belgium in a playful way, opt for an Urban Escape Game with Coddy. With the mobile application you will be guided through the city to points of interest where you will have to solve puzzles and/or complete missions. An Escape Game to escape or solve an investigation, or a treasure hunt to discover a city in a different way. A good alternative to exhaust the children physically and mentally ;-)
24,99€ for a team of 6 people

Available every day, without reservation

Games and cities available: here
Play "Peter Pan: The Lost Shadow", the special Escape Game for kids! 2 levels of difficulty available so that all children can enjoy the adventure to the fullest!🧚🏼 Help Peter find the Lost Children by avoiding the evil Captain Hook and his faithful ally Mr. Smee 🐊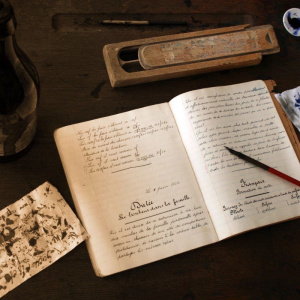 3. School of the past (Ecole D'Autrefois) - Treignes (Namur)
The school of the past is the possibility to participate in a course as in a class of 1932! Living the school as it was then: inkwell, fountain pen, slate and punishments of the past included! But without worrying, they will not be so severe. The idea is to go back in time and discover how our (great) grandparents experienced school. The children will also be able to discover the games of the past.
Open during school holidays and on the first Sunday of the month.
Reservation required (priority groups)
From 4,5€.
Photo @Ecole d'Autrefois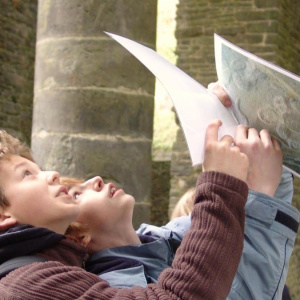 4. Villers-la-ville Abbey (Villers-la-ville)
There are several ways for you and your children to discover the abbey: a simple walk through the heart of the abbey, a special tour to explore the abbey with your senses or a visit with a tablet that will show you through augmented reality what the abbey used to look like. A riddle is also posed and they will have to find the answer before the end of the visit.
Rates for the different visits here
Open every day from 10am to 5pm until the end of March and from 10am to 6pm from April.
Photo @Abbaye de Villers-la-Ville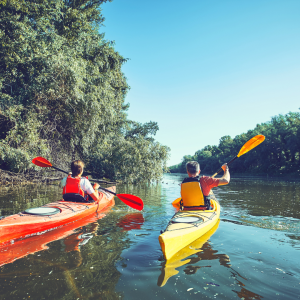 5. Descent of the Lesse and others (Dinant) - Dinant Evasion
On sunny days we advise you to try the descent of the Lesse by kayak! A 12 or 21 km descent (depending on the age of your children), from 5 years old, which will give them (and you too) a lot of sensations. The descent lasts more or less 2h30.
Open from April 2021
Reservation recommended
2-seater kayak or 3-seater canoe available from €19.80 per person
Why not also combine this activity with the other activities offered by Dinant Evasion (challenges - accrobranche and via ferrata routes -, caving, paintball, etc.).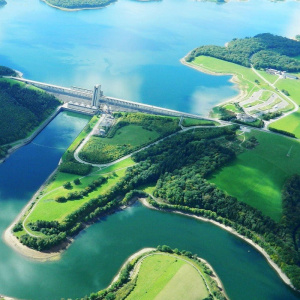 6. Lacs de l'eau d'heure (Boussu-lez-walcourt)
Also on sunny days (but not only) enjoy with your family all the activities offered at the lakes of l'eau d'heure: water skiing, paddle, the Red Crocodile, windsurfing, kayaking, bike hire, tree climbing, mini golf, nature walks (in all seasons!), ... There is no way to get bored or not find what you're looking for. Even for you, as a parent, you can relax in the wellness centre! There is so much to do that it is worthwhile staying in one of the many accommodation options on offer.
Prices and information about the various activities: here
Photo @Lacs de l'Eau d'Heure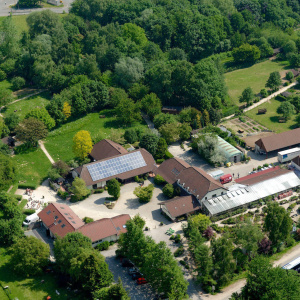 7. Farm Nos Pilifs (Brussels - Neder-over-heembeek)
For a first contact with animals, insects or the vegetable garden, take your little ones to the Nos Pilifs farm. Their private park is also accessible all year round for a family walk in the heart of trees and flowers. A real change of scenery from the surrounding town.
The park is open every day from 8am to 7pm.
Photo @Ferme Nos Pilifs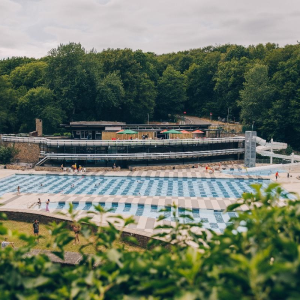 8. Leisure Centre of Marcinelle relaxation in Charleroi (Charleroi, Marcinelle)
For another -very large - wooded domain (150 hectares), where you will find several activities to keep your family busy, it is in Charleroi that you will have to go. Ponds, paths for walking, an outdoor aquatic centre for the summer, tennis courts, petanque, mini golf and several playgrounds!
Photo @Centre de Loisirs de Marcinelle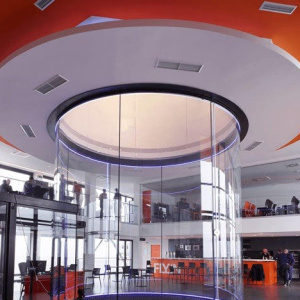 9. Free fall simulator (Liège)
When you are a kid you often dream of being able to do like Peter Pan or Superman and fly in the air. It's now possible thanks to Fly In: a freefall simulator in Liege that will give you the feeling that you're flying (or that you've just jumped out of a parachute)! Accessible from 4 years old !
Photo @Fly-In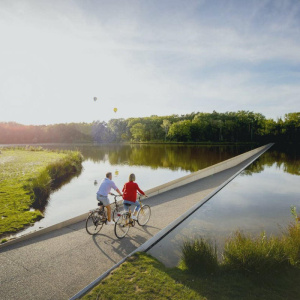 10. Bokrijk Provincial Domain
After flying, you are offered to ride your bike "on the water"! This is what the provincial domain of Bokrijk offers with its path that crosses the pond and will give you the feeling that you are riding on water. It is also possible to do this on foot. In the domain you will also find walks to do with children, marked out routes but also playgrounds.
Open until the end of March on Saturdays and Sundays from 10 am to 4 pm and playgrounds open on Wednesdays and weekends from 10 am to 6 pm.
Photo @Domaine de Bokrijk