Challenge the groom-to-be on his bachelor party with a city Escape Game!
Plot: Bachelor party : Mates, Mess & Madness
Your mission? Save your buddy's wedding! 💍 Your weapons? Your group of friends. 🤝 The problem? Your group of friends. 😰
About this game
Min. 4 people per team. 🤝

Can be played with up to 16 people! 🎉

LGBT Friendly !🌈

In this game, each team member will play a role and will have secret actions to perform during the adventure. 🤠

As in the "werewolf" game, some will be great allies for the groom while others will be dead weight to drag along. 😇😈

At the end of the game, the groom will have to guess the roles of each one.🕵🏻‍♀️

This game has many jokes and rough, sometimes vulgar and sexually charged humour. 🤪🍆

All decisions are subject to votes, so you'll have to use persuasion or trickery to achieve your goals. 🗳

Role-playing game, multiplayer, treasure hunt with observation riddles. 🧩
100,000+ players have roamed their city to discover its secrets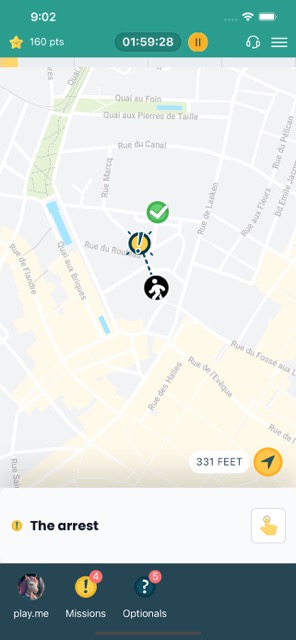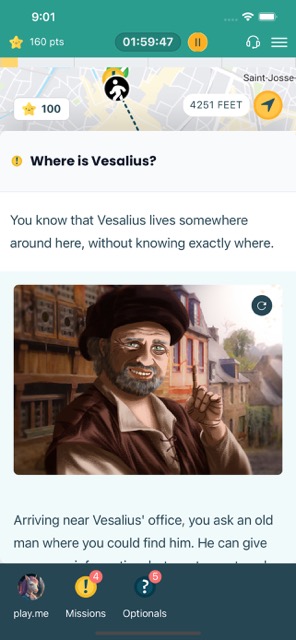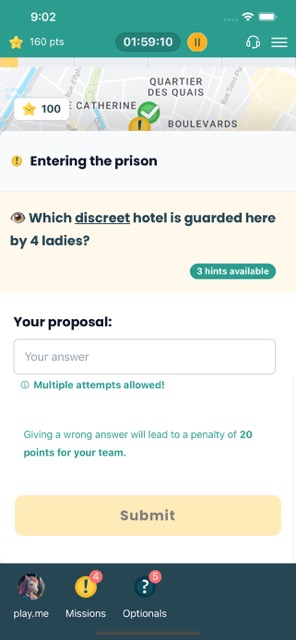 Have fun with your friends and family while exploring Bordeaux!