Book online
Gift Card for an Urban Escape Game
Free shipping

New!
An original gift idea 🎁
With a Gift Card from Coddy, you can be sure to make some people very happy! 🥰
So, what's in it for them? A 2 hours urban adventure in the city of their choice, available among our +40 cities in our catalogue.
Coddy's Gift Box
👀 What does our Gift Card look like?
Well, it's a nice-designed box that you can play with!🤩 That's right, Karen, the person who'll receive that gift will be able to play right away!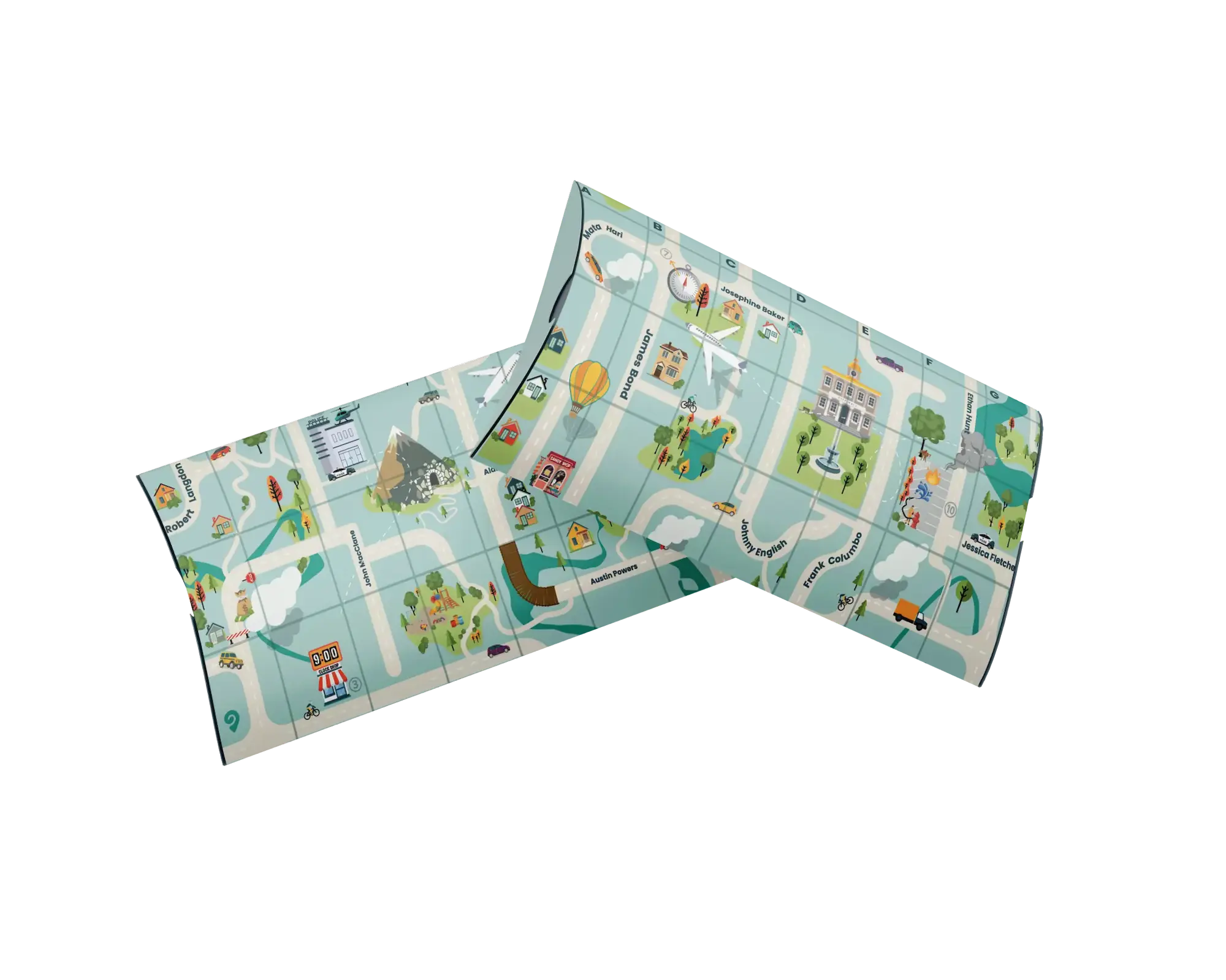 🎁 What can you find inside that box?
A special Golden Ticket that will provide access to one of our urban adventures 📍
A booklet with some information about Coddy and our adventures' scenarios 📖
A warm-up to already get familiar with Coddy's riddles 🧩
📬 How will it be delivered to me?
It will be delivered to you by Coddy's elves. Once you receive the package, simply fold the box and give it to the person of your choice.
📲 How should the Gift Card be used to start playing a Coddy adventure?
The person receiving the gift will have a game code on their Golden Ticket and a QR Code to scan to download the Coddy mobile app. All they have to do is enter this code into the app to start looking for their next adventure! All the explanations are inside the gift box anyway, don't worry 😉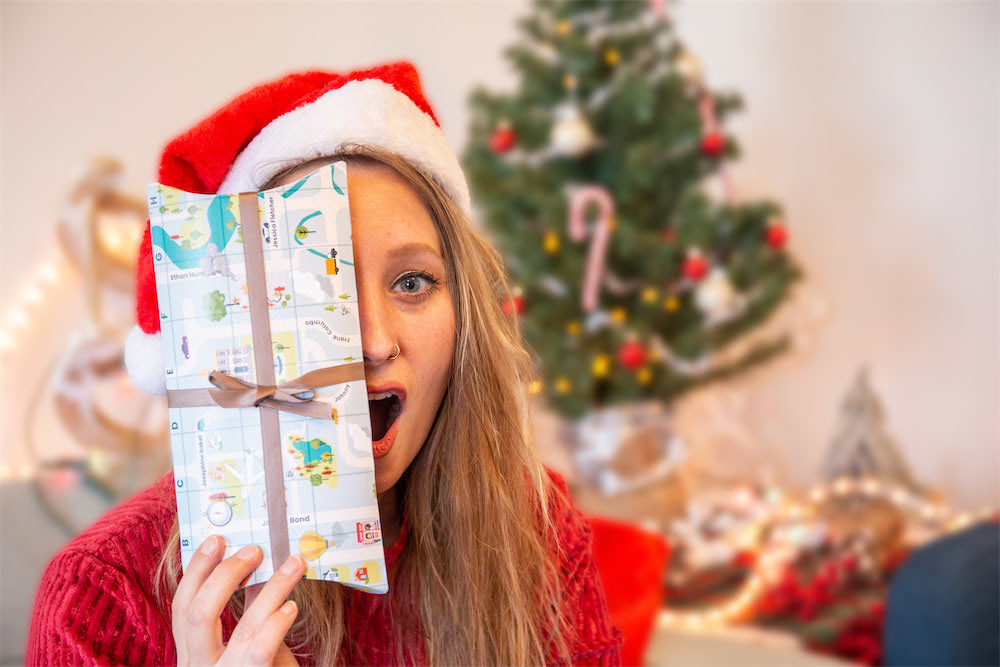 The advantages of a Gift Card 🎟
The gift is valid 3 years! 🎁
Once you purchase the gift card and offer it to someone, the game code provided in the gift box is valid for 3 years! In case you're offering it for Christmas and the weather doesn't look good enough to play, no worries, the person will still be able to play later.
You have nothing to do! 😎
You don't have to go shopping, don't rack your brains to make sure you've found the perfect gift: don't look any further, it's right here! You'll receive the box and its content by post. You'll just have to fold it then and offer it! 🎁
A gift card for an urban adventure 🧩
What is the gift, concretely? A 2-hour urban adventure in a city of your choice, available among the +40 cities in our catalogue. 7 different scenarios will have them playing in the streets, giving them the opportunity to (re)discover the city while solving some fun riddles along the way.
It's a team game (2-6 people per team) played on a mobile app. It's really intuitive, easy to use and a fun activity to do!🥳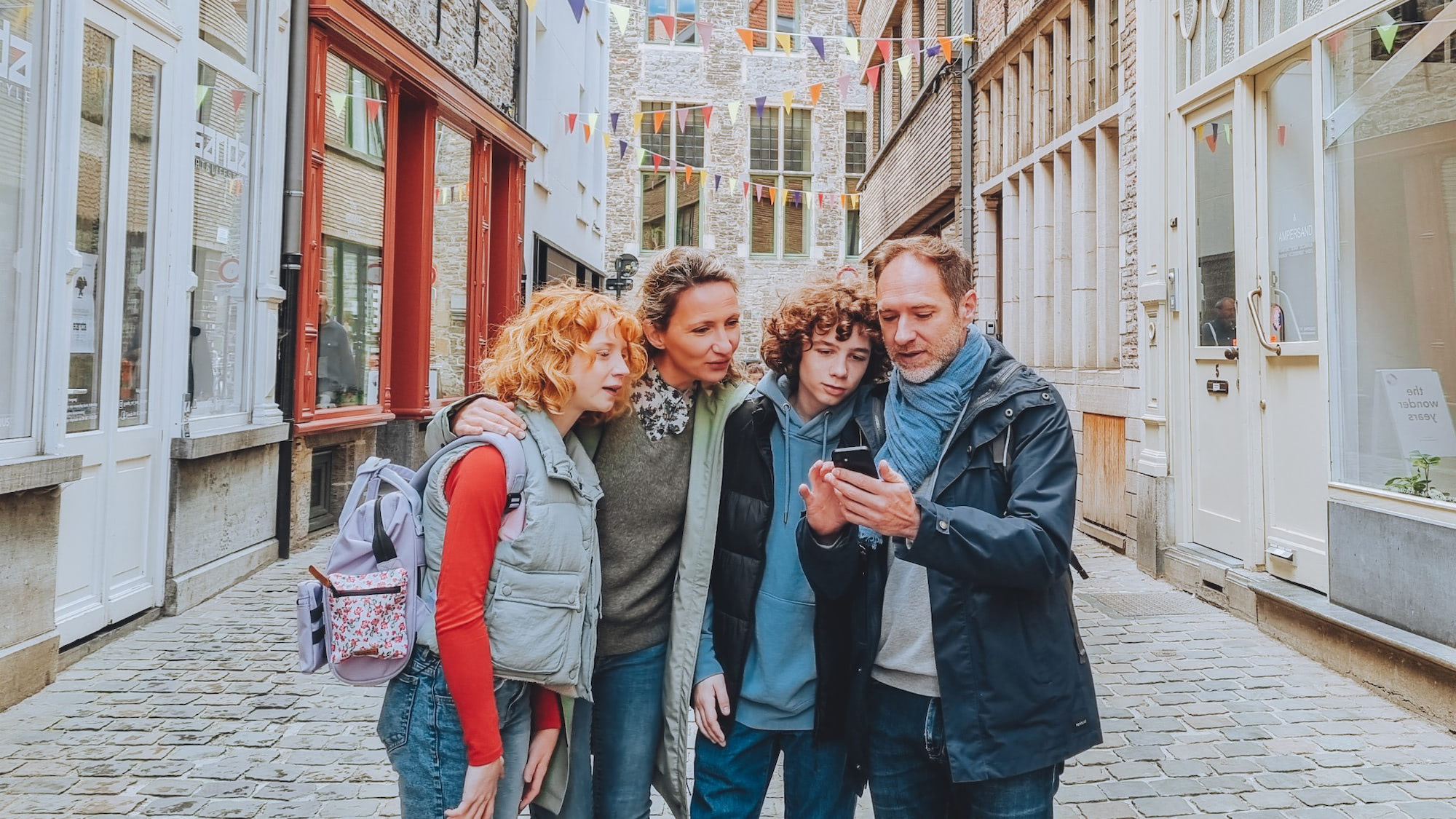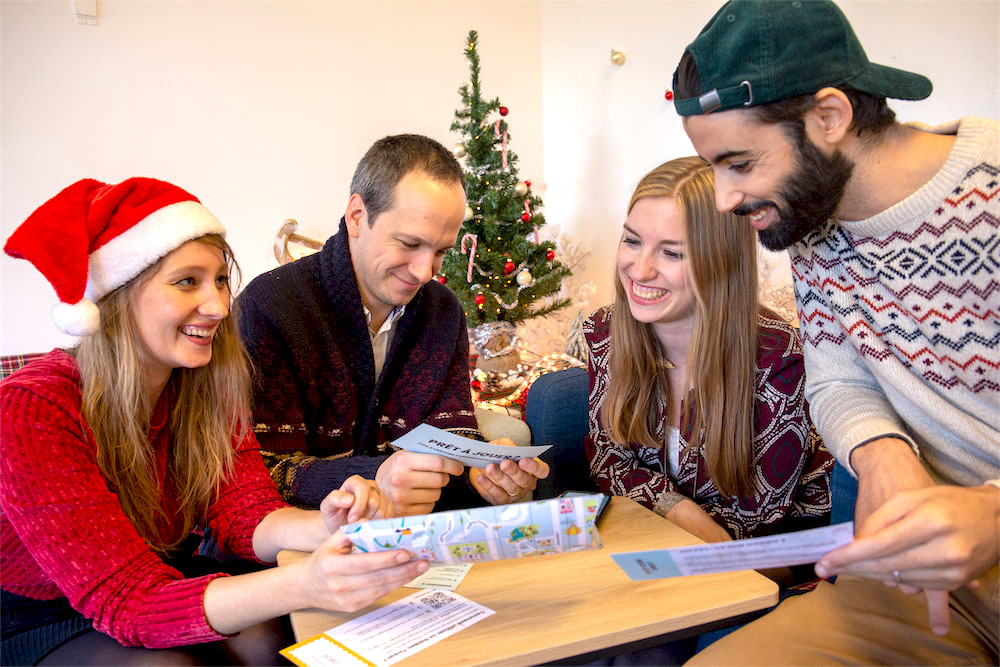 A very nice Christmas Gift Idea 🎅🏻
Last Christmas, I gave you my heart, but the very next day, you gave it away. This year, to save me from tears, I'll give you a gift card from Coddy! 🎁
Yep, that's right, if you want to make sure to offer a nice Christmas gift this year, without putting too many efforts in it, just go for the Coddy gift card!🎅🏻
You'll give the opportunity to your loved ones to play an adventure in teams (2-6 people), to discover a city while playing and to solve quality riddles with the help of their smartphones. It's an original and fun gift to offer!🎄
A great birthday gift idea 🎂
It's Karen's birthday, and you have to find her a present.😰
To avoid wasting time and risk to displease (you know her, she's a pain in the **s🤫) : buy her a Coddy gift card!
She'll get to live 2 hours of adventure, riddles and urban discovery in the city of her choice with some friends (if she has any left).
Maybe if you're nice (or brave) enough, you may join her in her quest!🥳
A wonderful gift idea 🎁
Need a gift idea for your colleague's departure? For a thank you gift? Any other gift?
Don't look further : the Coddy gift card is made for you!
Offer a new kind of experience with our urban adventures: your loved ones will be surprised by this gift! Plus, since the adventure is done in teams, there will be several of them to enjoy it!😊