Impact, what is it? 🤔
IMPACT are the social, societal and environmental approaches in which Coddy has decided to engage!
Yes Karen, we all have an impact on society, our environment and globally, on the planet. At Coddy, we want our impact to be as positive as possible: even if we are still new to our CSR approach, we will do our best to continuously improve.
On our small scale, we will implement different actions to mark our commitment to a more responsible society. You will find on this page the projects in which we have decided to engage.✊
Why do we do it? 🤷🏼‍♀️
We are well aware that today, we have to act.
No matter the action and no matter the size of it: if we want to preserve life on earth and our planet as it is, everyone, at his or her own level, should be able to take small steps to protect our environment.
These values are part of our team's DNA and since it seems logical to us to act, it also seemed important to us to inform you about our projects.
What are we doing, what are we setting up?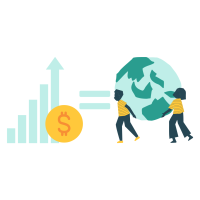 Green Friday 🌿
10% of our turnover donated to an association endorsed by the collective ✍🏻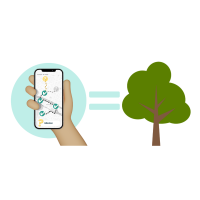 1 order = 1 🌳
For each order placed, a tree is planted 🌳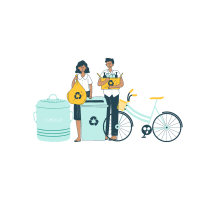 Daily ♻️
Waste sorting, composting, biking to work, ... 🚲
Green Friday 🌿
You've probably already heard about Green Friday, the "anti" Black Friday reaction? Well, we decided to join!
In 2021, we were not yet officially part of the Green Friday collective. However, we had decided to donate 30% of our sales to the association "The Ocean Cleanup" in order to make a gesture.
In 2022, we are now part of the members and follow the collective in its action. 10% of our turnover of the day of November 25, 2022 will be donated to an association endorsed by the Green Friday. Moreover, having a particular attachment to the association The Ocean Cleanup, we also donate 10% of our turnover from Saturday 26 to Monday 28 November 2022 to this association.
For more info on Green Friday and our participation: find it here
One order = one tree 🌳
Via Tree Nation, Coddy is now a "forest owner"! Not in the literal sense, Karen, you can imagine. But, thanks to all of you, since January 2022, for every order placed, a tree is planted! We have financed the planting of trees in Tanzania for the Usambara Biodiversity Conservation project and are now helping with the planting in Madagascar in the mangroves.
Thanks to these projects, we are not the only ones involved in the process, YOU are too! You participate with us in the growth of "our" forest and in reforestation in different parts of the world. Find it here!
Everyday gestures ♻️
Besides that, sorting our waste, setting up a compost in our offices, coming to work by bike or eating as much local and seasonal food as possible are everyday gestures that we have also adopted.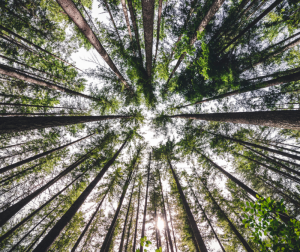 Future projects 🌱
We won't stop here! We are involved this year with Tree-Nation, but we are interested in other associations and actions. We update this page regularly with the different actions we are doing throughout the year, so check back soon.