Bachelor party : Mates, Mess & Madness
Your mission? Save your buddy's wedding! 💍 Your weapons? Your group of friends. 🤝 The problem? Your group of friends. 😰
Plot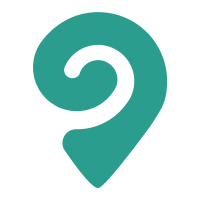 Your buddy's wedding is stressful. But planning his bachelor party? Even more so. 😰
We offer you a funny and original alternative (have you ever seen a lot of urban games?) and ULTRA easy to organize so you don't have to struggle for hours.
Do you want to have fun with jokes and challenges while playing a role with secret missions? 🤪
Well, Bryan, sensitive souls should refrain: unicorns and glitter will not be part of this adventure. 🙃
Plot :
In 24 hours, it's your best friend's big day! He's been planning it for a year and a half, but...
His suppliers call him one by one to change his well thought out plans. And, not only is it a mess with his suppliers, but he also has to deal with a bunch of good-for-nothings! Although they are not all friendly, some guests join you to "help".
They say that when a ship sinks, the rats are the first to go. Here, it seems that they all decided to stay: his mother-in-law, his ex, his borderline uncle. Fortunately, you, his best friend, and others will be there to support him.
About this game
Min. 4 people per team. 🤝

Can be played with up to 16 people! 🎉

In this game, each team member will play a role and will have secret actions to perform during the adventure. 🤠

As in the "werewolf" game, some will be great allies for the groom while others will be dead weight to drag along. 😇😈

At the end of the game, the groom will have to guess the roles of each one.🕵🏻‍♀️

This game has many jokes and rough, sometimes vulgar and sexually charged humour. 🤪🍆

All decisions are subject to votes, so you'll have to use persuasion or trickery to achieve your goals. 🗳

Role-playing game, multiplayer, treasure hunt with observation riddles. 🧩
Location
Starting Point
Pl. Patenier 9, 5500 Dinant, Belgium
Forecast in city
Friday
09-06
24°
Saturday
10-06
27°
Sunday
11-06
27°
Monday
12-06
27°
Tuesday
13-06
25°
Wednesday
14-06
21°
Thursday
15-06
20°
How to get started ?

1. Place an order on our website
One ticket is valid for a team of up to 6 people. Once purchased you can start your adventure within 365 days.

2. Check your email
You will receive the instructions to start the adventure by email. Check your spam if it doesn't show up in your mailbox.

3. Download the app and start the game
Choose the day that suits you, download the app on your smartphone and prepare for a couple of hours of exploration!

4. Go to the starting point
In the e-mail you received, you will find the starting address for your adventure. Once there, in the app, enter the code provided and let yourself be guided! Good luck!