Crazytopia
Take on the challenges of Crazytopia, this world full of ridiculous phobias 🤡 Will your logic get you home safely in time? ⏳
Plot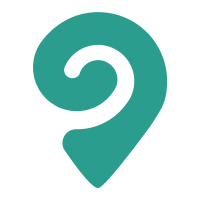 Congratulations! You have been chosen by "The Almighty" to embody one of the 5,000 new phobias of the year! You are asked to remain calm until the end of your transformation. This last one can cause side effects like: hair loss, memory loss, alienation, rashes or worse...💀
Meet Harold and his faithful companion Furbling, and try, with their help, to get home safely. "To conquer without peril, one triumphs without glory"...and perils there will be on your way! 🤯
Be quick, your time is short and every second is precious. Make your way through this world of ridiculous phobias and through the streets of your city that has never been so alive, and get home before the time runs out! ⏳
Discover the world of Crazytopia: a place where reason is not due and where your survival depends on the logic of your team. (Yes, and even yours Karen) 🤓
About the game
⏱ Play against the clock
🗺 Use the map to find your way
🤡 Face ridiculous phobias
🧩 Solve all the puzzles to complete your missions
🤓 Take turns being the team leader
Location
Starting Point
Pl. Rihour, Lille
Finish Point
Pl. Louise de Bettignies, Lille
Forecast in city
Monday
06-02
7°
Tuesday
07-02
6°
Wednesday
08-02
7°
Thursday
09-02
6°
Friday
10-02
8°
Saturday
11-02
8°
Sunday
12-02
11°
Also available as
How to get started ?

1. Place an order on our website
One ticket is valid for a team of up to 6 people. Once purchased you can start your adventure within 365 days.

2. Check your email
You will receive the instructions to start the adventure by email. Check your spam if it doesn't show up in your mailbox.

3. Download the app and start the game
Choose the day that suits you, download the app on your smartphone and prepare for a couple of hours of exploration!

4. Go to the starting point
In the e-mail you received, you will find the starting address for your adventure. Once there, in the app, enter the code provided and let yourself be guided! Good luck!
FAQ
The rate is per team of up to 6 players. This means you only pay the advertised rate once for the entire team.
If you are more than the maximum number of team members allowed during your purchase, additional people will be able to follow the game on the participant' phones.
Should a participant's phone run out of battery power, another participant can easily take his place.
Yes, all it takes is one person in the group who can read and use a cell phone and the whole group can enjoy it. The puzzles are more or less difficult but always have clues to help solve them.
You can start the game whenever you want within 365 days from the date of purchase. You will receive by email the code to start the game immediately after the purchase, this code is to be entered in the Coddy application.
Application updates are tested many times before being deployed, but it is possible that a bug may still pass our vigilance. For that, you benefit from a Chat support directly in the application as well as a button to get out of a problematic situation, such as a street exceptionally closed for works for example.
Yes, a connection is required to download the game, which you can do at home via wifi. Then, during the game, it will be necessary to leave the 4G activated during the course to validate your answers and improve the geolocation but this represents very little data consumption.