Kids Explore
Challenge your kids with puzzles in the city centre to make them see the city like they've never seen it before! 🤩
Suitable for
Kids
Teens
Adults
Primary schools
"Kids Explore : Mons" is a special urban escape game for kids, for 8-12 years old, playable on smartphone in teams of 2 to 6 players.
While walking in the streets of Mons, you will meet Jean-Charles, a local adventurer. He will take you to explore the emblematic places of the city. Look carefully at the buildings and monuments around you! The clues you will find there will allow you to answer his riddles and discover lots of secrets about the city of Mons...
⚠️ As the course crosses the castle park, the game is available between 10 am and 6 pm all year round.
⚠️ The course is not accessible to wheelchairs, as it passes twice through stairs.
Plot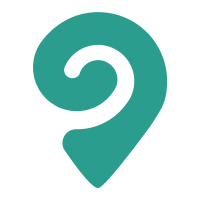 The "Kids Explore" city adventures are exploration games in which your kids will discover the tourist spots of the city but also hidden corners. During your family adventure, you and your kids may learn about the monuments and facades of the city that you meet along the way. All the puzzles in this game will require you to carefully observe your surroundings in order to find the clues or answers! After our "Kids Explore" urban adventures, your kids will never see their city in the same way again!
Also available as
About the game
⏱ Play against the timer or do it at your own pace
🗺 Use the map to find your way
🏛 Discover the tourist and hidden corners of the city
⛩ Get some historical anecdotes about the city's monuments and facades
🧩 Solve all the riddles to complete your missions
🤓 Take turns to be the team leader
Location
Starting Point
Rue Chisaire 2, Mons
Finish Point
Grand Place, Mons
Forecast in city
Saturday
03-06
19°
Sunday
04-06
21°
Monday
05-06
21°
Tuesday
06-06
22°
Wednesday
07-06
23°
Thursday
08-06
24°
Friday
09-06
24°
How to get started ?

1. Place an order on our website
One ticket is valid for a team of up to 6 people. Once purchased you can start your adventure within 365 days.

2. Check your email
You will receive the instructions to start the adventure by email. Check your spam if it doesn't show up in your mailbox.

3. Download the app and start the game
Choose the day that suits you, download the app on your smartphone and prepare for a couple of hours of exploration!

4. Go to the starting point
In the e-mail you received, you will find the starting address for your adventure. Once there, in the app, enter the code provided and let yourself be guided! Good luck!