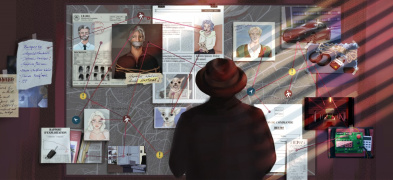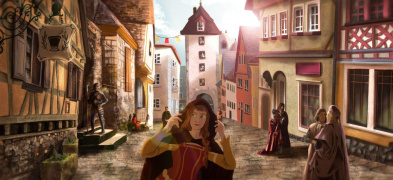 fr

EN
fr

ES
fr

FR
fr

IT
fr

NL
The concept of urban Escape Game
A new way to play an escape game, via your smartphone, by following a route in the city center filled with puzzles. You will be guided and geolocated by the application in each place you visit in order to solve all the games and riddles.
An excellent choice to discover the city of Valencia as a team, with your family or friends.
Escape game Valencia: a fun and original visit
The Spanish city, mainly known for its City of Arts and Sciences, is a great place to spend a weekend. You won't be able to resist its charm and warm atmosphere. But do you really know it? Perhaps not! That's why we invite you to discover it differently, through our escape games in Valencia.
You'll wander through its streets and solve the riddles that will be proposed to you. You will stroll past the Lonja de la Seda or the Barrio del Carmen to discover the unusual, to rediscover the familiar. You will see the must-see places like the Miguelete and Holy Grail Cathedrals, the Central Market or the Alameda district in a different light. With more than thirty museums, churches, cathedrals, green spaces, terraces, beaches, an artistic heritage, a historic centre and more than 2000 years of history: you won't be bored visiting Valencia!
The escape game Valencia better than the escape room
An outdoor activity like no other, the life-size escape game is a trendy variant of the traditional treasure hunt and escape room; it is an adventure that is carried out with the help of your smartphone.
You will walk through the streets of Valencia and discover various places in the city with the help of the map included in the application. You will then have to solve puzzles that sometimes require a lot of observation in order to spot details or information that are not directly perceptible.
The main advantage of the Urban Escape Game is the tourist dimension it adds to the game. The urban escape game is the best way to get to know a city, its key places as well as its hidden corners, in a fun and original way.
(Re)discovering Valencia by solving riddles
While in Valencia, our urban adventures will help you discover and even (re)discover the Spanish metropolis from a new angle. It will be a wander punctuated by riddles to solve, mysteries to uncover, which will allow you to get to the bottom of things, to see what Valencia hides around the corner of a street or a building. In short, you will have an unusual but fascinating experience, and perhaps afterwards Valencia and its neighbourhoods, such as El Carmen and Marina, will hold no secrets for you.
Ciudad de las Artes y las Ciencias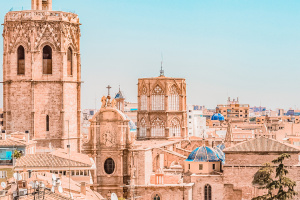 Catedral de Santa María de Valencia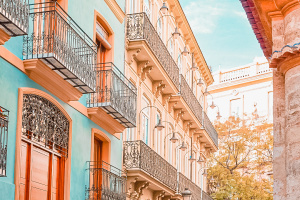 Dowtown Valencia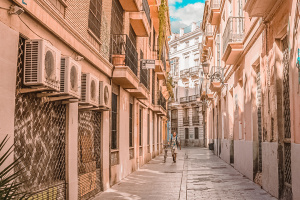 Barrio del Carmen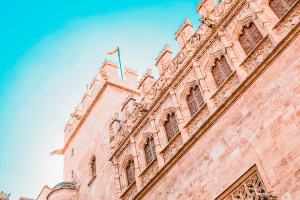 Lonja de la Seda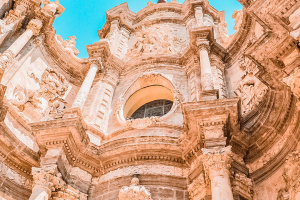 Iglesia Catedral-Basílica Metropolitana de la Asunción de Nuestra Señora de Valencia
Parque natural de la Albufera
The advantages of visiting Valencia through a treasure hunt
Thanks to original scenarios, our escapes games in Valencia offer participants the possibility to stop at various emblematic places in Valencia, to be in the middle of the action and to dive into an immersive adventure.
With the help of your phone, you will make incredible cultural discoveries while having fun.
You'll move around in a real world, but with a little bit of sublimation thanks to our original scenarios.
You will no longer be a simple visitor walking through the streets, rediscovering the different districts of the city, but you will become an adventurer, a hero of a quest! This is the promise of our urban escape games in Valencia.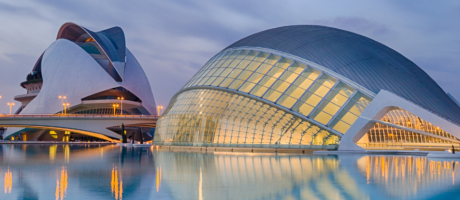 Explore Valencia and discover its hidden gems
Choose an urban adventure in Valencia now and in a few minutes you'll be exploring the city while having fun.
Choose an adventure
The urban escape game: a family escape game
Children are probably the hardest to keep focused during a guided tour. They are quickly dissipated and don't care about historical anecdotes or seeing yet another church on their way!
This outdoor escape game will allow you to entertain your children while showing them around Valencia, without them even realising it!
It's the perfect way to explore the city, let them blow off steam, have fun with various puzzles and work as a team as a family.
The best attractions in Valencia
Ciudad de las Artes y las Ciencias
Catedral de Santa María de Valencia
Iglesia Catedral-Basílica Metropolitana de la Asunción de Nuestra Señora de Valencia
Parque natural de la Albufera
Our good plans
Neighbourhoods not to be missed
📍 El Carmen=Historical centre
📍 Alameda, city of arts and oceanografic
📍 Marina, the beaches and the Cavañal district
📍 Albufera Park
📍 Ensanche and Ruzafa, architecture and Valencian soho
The 5 best restaurants
🍚 Ma Khin Cafe: Asian cuisine
🥩 Asador El Porteño: for meat lovers
🥘 Nou Racó: for paella in the cradle of paella, where it was created
🥑 Central bar: for tapas in the middle of the Central Mercado
🥕 Contrapunto Les Arts: restaurant with a view of the City of Arts
Top 5 bars
🍷 Original CV: wine tasting in a wine cellar
🍸 Christopher Lee: cocktail bar
🥃 Café de Las Horas: where to taste the Agua de Valencia, the typical cocktail of the city
🍺 Hotel Barcelo for a rooftop with a view of the city of arts
🍹 Mumus piano club: a terrace - rooftop, at the NH Collection Valencia Colon hotel