Red Nights
Face the dangers that lurk in the city to save your strangely missing brother! 🩸 Can you overcome the challenges that lie ahead? 😰
Plot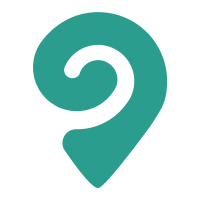 Inspired by real events, this story plunges you into October 1684, a troubled time. While the clergy firmly condemns all moral transgressions, anatomists are secretly engaged in human dissections. But the stocks of condemned men are running out and bodies are becoming increasingly rare. In the year of grace 1684, the demand for a beating heart or warm viscera has never been higher.
In recent months, there have been disturbing weekly disappearances, kidnappings are rife, bodies are rarely found, and when they are, they are found in pieces at the bottom of the canal. Fear has taken hold of the streets, people return to their homes at night and meticulously avoid every cut-throat.
But today it is your brother who seems to have vanished and you fear the worst. You quickly decide to go looking for him because every second is precious. Will you trust the police or will you try to find him by less orthodox means? Time is running out, and while you may make some allies in this adventure, time is certainly not one of them! Will you be able to save your brother before it's too late?
About the game
⏱ Play against the timer
🗺 Use the map to retrace your brother's journey
😈 Investigate to find the kidnappers
🧩 Solve all the puzzles to save your brother
🤓 Take control (team leader) in turn
Location
Starting Point
Parc Gambetta, Bordeaux
Finish Point
Place du Palais, Bordeaux
Forecast in city
Thursday
02-02
10°
Friday
03-02
12°
Saturday
04-02
13°
Sunday
05-02
11°
Monday
06-02
6°
Tuesday
07-02
5°
Wednesday
08-02
3°
Also available as
How to get started ?

1. Place an order on our website
One ticket is valid for a team of up to 6 people. Once purchased you can start your adventure within 365 days.

2. Check your email
You will receive the instructions to start the adventure by email. Check your spam if it doesn't show up in your mailbox.

3. Download the app and start the game
Choose the day that suits you, download the app on your smartphone and prepare for a couple of hours of exploration!

4. Go to the starting point
In the e-mail you received, you will find the starting address for your adventure. Once there, in the app, enter the code provided and let yourself be guided! Good luck!
FAQ
The rate is per team of up to 6 players. This means you only pay the advertised rate once for the entire team.
If you are more than the maximum number of team members allowed during your purchase, additional people will be able to follow the game on the participant' phones.
Should a participant's phone run out of battery power, another participant can easily take his place.
Yes, all it takes is one person in the group who can read and use a cell phone and the whole group can enjoy it. The puzzles are more or less difficult but always have clues to help solve them.
You can start the game whenever you want within 365 days from the date of purchase. You will receive by email the code to start the game immediately after the purchase, this code is to be entered in the Coddy application.
Application updates are tested many times before being deployed, but it is possible that a bug may still pass our vigilance. For that, you benefit from a Chat support directly in the application as well as a button to get out of a problematic situation, such as a street exceptionally closed for works for example.
Yes, a connection is required to download the game, which you can do at home via wifi. Then, during the game, it will be necessary to leave the 4G activated during the course to validate your answers and improve the geolocation but this represents very little data consumption.
Leaderboard - top 20
12
Les Zinzins de l'enfer