The Alchemist
Explore the city and its medieval past to unravel the truth about witchcraft 🧙🏻

Plot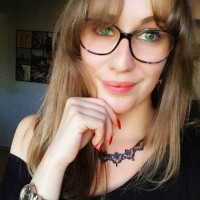 Storyline by
Alexia Peren
We are in the year of grace 1555 and strange phenomena are taking place in the city. Josyne, a villager accused of witchcraft, is arrested before your eyes by the city guards. In order to distinguish between true and false and to identify the reasons for this accusation, go and meet various witnesses and examine the clues discovered in the various places you visit along the way. Organise her trial to find out the truth: will you choose to defend Josyne, or will you choose to support the accusation of witchcraft? As an alchemist, will you be able to use your skills in this investigation, based on real facts, in time?
Also available as
About the game
⏱ Play against the timer
🗺 Use the map to find your way
🧐 Choose the witnesses you want to interview
🧩 Solve all the riddles to complete your missions
🤓 Take turns to be the team leader
Location
Starting Point
Place Albert Ier, 5500 Dinant
Finish Point
Place du Palais de Justice, 5500 Dinant
Forecast in city
Saturday
01-04
11°
Sunday
02-04
9°
Monday
03-04
9°
Tuesday
04-04
9°
Wednesday
05-04
8°
Thursday
06-04
9°
Friday
07-04
8°
How to get started ?

1. Place an order on our website
One ticket is valid for a team of up to 6 people. Once purchased you can start your adventure within 365 days.

2. Check your email
You will receive the instructions to start the adventure by email. Check your spam if it doesn't show up in your mailbox.

3. Download the app and start the game
Choose the day that suits you, download the app on your smartphone and prepare for a couple of hours of exploration!

4. Go to the starting point
In the e-mail you received, you will find the starting address for your adventure. Once there, in the app, enter the code provided and let yourself be guided! Good luck!
Last testimonials
Leuk om zo door Dinant te lopen. Zou fijner zijn om van te voren een testvraag te kunnen doen. En soms bij hints aanwijzingen die we niet konden weten; bij plattegrond kamers werd verwezen naar derdelaatste, maar stond vantevoren niet in aanwijzingen, dus lijkt te ontbreken in het Nedelands
Super leuk spel. fijne manier om de stad te verkennen. de locaties konden nog wat preciezer zijn, kijk zeker 50m rond je heen.
Super leuk en interactief
Leuk om te ontdekken
Top een gezamenlijke beleving in een toffe stad
Top uitgewerkt!
Sommige opdrachten wat cryptisch, verder een geslaagd avontuur
Leuke manier om door Dinant te wandelen
Leuke manier om de stad te verkennen!
Info over dinant zou leuk zijn
Leaderboard - top 20
17
minst dicht bij pensioen