The Alchemist
Explore the city and its medieval past to unravel the truth about witchcraft 🧙🏻

Suitable for
Teens
Adults
Secondary schools
Team building
Bachelor
Bachelorette
Plot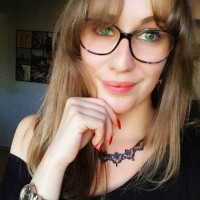 Storyline by
Alexia Peren
We are in the year of grace 1555 and strange phenomena are taking place in the city. Josyne, a villager accused of witchcraft, is arrested before your eyes by the city guards. In order to distinguish between true and false and to identify the reasons for this accusation, go and meet various witnesses and examine the clues discovered in the various places you visit along the way. Organise her trial to find out the truth: will you choose to defend Josyne, or will you choose to support the accusation of witchcraft? As an alchemist, will you be able to use your skills in this investigation, based on real facts, in time?
Also available as
About the game
⏱ Play against the timer
🗺 Use the map to find your way
🧐 Choose the witnesses you want to interview
🧩 Solve all the riddles to complete your missions
🤓 Take turns to be the team leader
Location
Starting Point
Place du Château, Lausanne
Finish Point
Palais de justice de Montbenon, Lausanne
Forecast in city
Sunday
28-05
22°
Monday
29-05
22°
Tuesday
30-05
22°
Wednesday
31-05
22°
Thursday
01-06
21°
Friday
02-06
21°
Saturday
03-06
22°
How to get started ?

1. Place an order on our website
One ticket is valid for a team of up to 6 people. Once purchased you can start your adventure within 365 days.

2. Check your email
You will receive the instructions to start the adventure by email. Check your spam if it doesn't show up in your mailbox.

3. Download the app and start the game
Choose the day that suits you, download the app on your smartphone and prepare for a couple of hours of exploration!

4. Go to the starting point
In the e-mail you received, you will find the starting address for your adventure. Once there, in the app, enter the code provided and let yourself be guided! Good luck!
Last testimonials
Super expérience dans Lausanne et beaucoup de fun avec ma meilleure amie. Nous avons tout de même eu un petit problème à la fin, un des lieux était fermé temporairement mais la prochaine énigme (trouver quelque chose sur le bâtiment) nous a tout de même été posée. Mais globalement c'était génial! Merci pour votre travail!
:)
Leaderboard - top 20
15
La Ligue de la Sainte-Bêtise