Challenge the bride-to-be on her bachelorette party with a city Escape Game!
Plot: Bachelorette Party: Mates, Mess & Madness
Your mission? Save your bestie's wedding! 💍 Your weapons? Your group of friends. 🤝 The problem? Your group of friends. 😰
About this game
Min. 4 people per team. 🤝

Can be played with up to 16 people! 🎉

LGBT Friendly !🌈

In this game, each team member will play a role and will have secret actions to perform during the adventure. 🤠

As in the "werewolf" game, some will be great allies for the bride while others will be dead weight to drag along. 😇😈

At the end of the game, the bride will have to guess the roles of each one.🕵🏻‍♀️

This game has many jokes and rough, sometimes vulgar and sexually charged humour. 🤪🍆

All decisions are subject to votes, so you'll have to use persuasion or trickery to achieve your goals. 🗳

Role-playing game, multiplayer, treasure hunt with observation riddles. 🧩
Location
Starting Point
Plaza Isabel II, Madrid
Finish Point
Plaza de Santa Ana
How to get started ?

1. Place an order on our website
One ticket is valid for a team of up to 6 people. Once purchased you can start your adventure within 365 days.

2. Check your email
You will receive the instructions to start the adventure by email. Check your spam if it doesn't show up in your mailbox.

3. Download the app and start the game
Choose the day that suits you, download the app on your smartphone and prepare for a couple of hours of exploration!

4. Go to the starting point
In the e-mail you received, you will find the starting address for your adventure. Once there, in the app, enter the code provided and let yourself be guided! Good luck!
100,000+ players have roamed their city to discover its secrets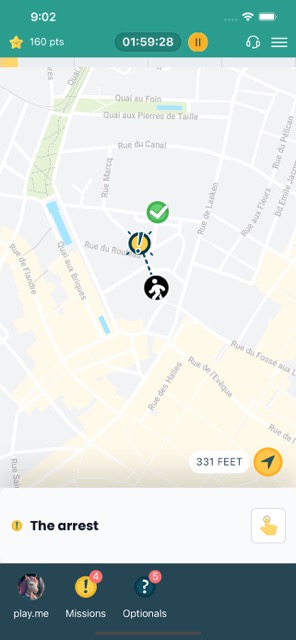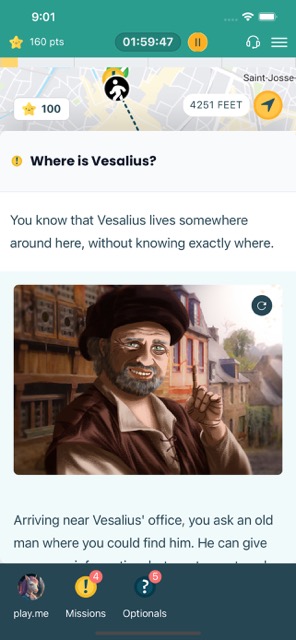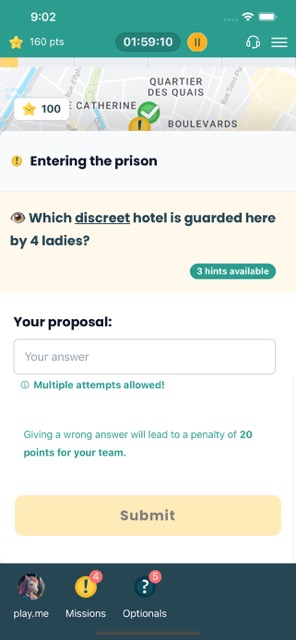 Have fun with your friends and family while exploring Madrid!