The concept of urban Escape Game
A new way to play an escape game, via your smartphone, by following a route in the city center filled with puzzles. You will be guided and geolocated by the application in each place you visit in order to solve all the games and riddles.
An excellent choice to discover the city of Montpellier as a team, with your family or friends.
Escape game Montpellier: a fun and original visit
You think you know Montpellier in its every nook and cranny, with its secrets and mysteries? What if you tried something more fun, off the beaten track, something completely different from the classic tourist tours and visits?
We invite you to participate with your family or friends in an outdoor activity, in this case an escape game in Montpellier, and to experience exciting moments in the open air. An open-air escape game. Put yourself in the shoes of Sherlock Holmes and try to solve the riddles in the city with its medieval origins.
The Place de la Comédie and the Place royale du Peyrou are the most popular places in Montpellier. In this modern metropolis, you will rediscover contemporary culture, exceptional monuments such as the Fabre Museum, and perhaps you will see it differently thanks to our escape games in Montpellier.
With your smartphone, examine the surrounding buildings with a magnifying glass and get your grey cells working. You'll have a lot of fun roaming around Montpellier and discovering the hidden side of this great city by trying to solve the riddles.
The escape game Montpellier better than the escape room
An outdoor activity like no other, the life-size escape game is a trendy variant of the traditional treasure hunt and escape room; it is an adventure that is carried out with the help of your smartphone.
You will walk through the streets of Montpellier and discover various places in the city with the help of the map included in the application. You will then have to solve puzzles that sometimes require a lot of observation in order to spot details or information that are not directly perceptible.
The main advantage of the Urban Escape Game is the tourist dimension it adds to the game. The urban escape game is the best way to get to know a city, its key places as well as its hidden corners, in a fun and original way.
(Re)discover Montpellier by solving riddles
You might think that this activity is only for tourists, allowing them to discover Montpellier in an original and fun way, but in fact, even if you come from Montpellier, this treasure hunt is as well for you. You will discover many hidden things about your city.
From street art to medieval streets, from the Place St Roch to the Verdanson quays, you will be able to admire the urban art, the monuments and all the districts of Montpellier, so different from each other. A mixture of architecture, culture and ancient and contemporary art: a real pleasure for the eyes!
Equipped with your Coddy application, you will go searching for clues, you will clear tracks and solve enigmas. Thanks to this treasure hunt, you will rediscover Montpellier in a different light.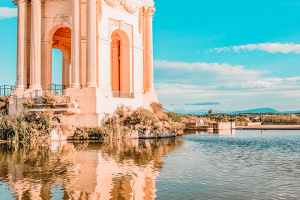 Place Royale du Peyrou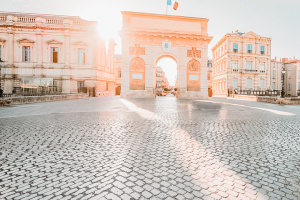 Arc de Triomphe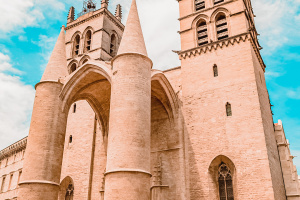 Cathédrale Saint-Pierre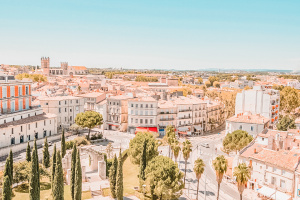 Vieille ville Montpellier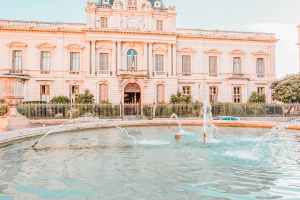 Place des Martyrs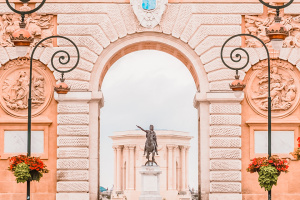 Promenade du Peyrou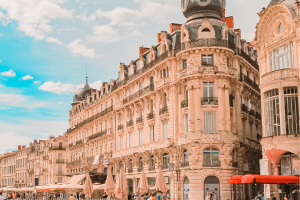 Place de la Comédie
The advantages of visiting Montpellier through a treasure hunt
Thanks to original scenarios, our escapes games in Montpellier offer participants the possibility to stop at various emblematic places in Montpellier, to be in the middle of the action and to dive into an immersive adventure.
With the help of your phone, you will make incredible cultural discoveries while having fun.
You'll move around in a real world, but with a little bit of sublimation thanks to our original scenarios.
You will no longer be a simple visitor walking through the streets, rediscovering the different districts of the city, but you will become an adventurer, a hero of a quest! This is the promise of our urban escape games in Montpellier.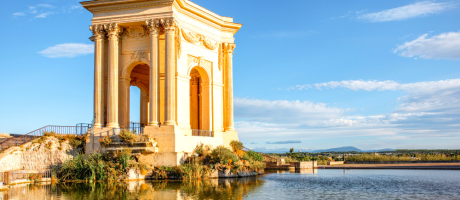 Explore Montpellier and discover its hidden gems
Choose an urban adventure in Montpellier now and in a few minutes you'll be exploring the city while having fun.
Choose an adventure
The urban escape game: a family escape game
Children are probably the hardest to keep focused during a guided tour. They are quickly dissipated and don't care about historical anecdotes or seeing yet another church on their way!
This outdoor escape game will allow you to entertain your children while showing them around Montpellier, without them even realising it!
It's the perfect way to explore the city, let them blow off steam, have fun with various puzzles and work as a team as a family.
The best attractions in Montpellier
Vieille ville Montpellier
Our good plans
Neighbourhoods not to be missed:
📍 Port-Marianne
📍 Le Boutonnet
📍 The Beaux-Arts district
📍 Les grisettes
📍 Saint Roch
The 5 best restaurants
🥑 Pastis : 3 Rue Terral, 34000 Montpellier
🥩 Leclere : rue André Michel, 34000 Montpellier
🍚 The factory : 598 Avenue de la Mer-Raymond Dugrand, 34000 Montpellier
🥕 La reserve Rimbaud : 820 Avenue de Saint-Maur, Montpellier
🌶 Le reflet d'Obione: 29 Rue Jean Jacques Rousseau, Montpellier
Top 5 bars
🍷 Papa Doble: 6 Rue du Petit Scel, 34000 Montpellier
🍸 Le Parfum: 55 bis rue de la Cavalerie, 34090 Montpellier
🥃 Nectar Cocktail Club: 27 rue Jules Ferry, 34000 Montpellier
🍺 Le Circus : 3 rue Collot, 34000 Montpellier
🍹 Le Mustang : 2 Place Castellane, 34000 Montpellier