The Walter Case
Lead an intriguing police investigation through the city. Are you ready to discover the truth? 🕵🏼
Suitable for
Teens
Adults
Secondary schools
Team building
Bachelor
Bachelorette
Plot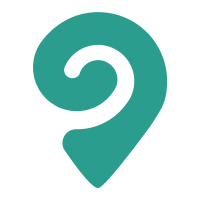 Play as a private detective and experience an immersive police investigation in the heart of the city!
While investigating a banal blackmail story against a billionaire CEO, you learn that a bomb is hidden in the city, ready to explode in two hours! You are the only one with enough leads to defuse it in time... Tick, tock, tick, tock: the countdown has started!
Also available as
About the game
⏱ Play against the clock or at your own pace
🗺 Use the map to find your way
🕵🏼 Choose the witnesses you will interview
🧩 Solve all the puzzles to complete your missions.
🤓 Take turns being the team leader
Location
Starting Point
Place Marc Elder, Nantes
Finish Point
2 Quai François Mitterrand, Nantes
Forecast in city
Sunday
28-05
25°
Monday
29-05
25°
Tuesday
30-05
25°
Wednesday
31-05
23°
Thursday
01-06
25°
Friday
02-06
26°
Saturday
03-06
26°
How to get started ?

1. Place an order on our website
One ticket is valid for a team of up to 6 people. Once purchased you can start your adventure within 365 days.

2. Check your email
You will receive the instructions to start the adventure by email. Check your spam if it doesn't show up in your mailbox.

3. Download the app and start the game
Choose the day that suits you, download the app on your smartphone and prepare for a couple of hours of exploration!

4. Go to the starting point
In the e-mail you received, you will find the starting address for your adventure. Once there, in the app, enter the code provided and let yourself be guided! Good luck!
Last testimonials
Un bon moyen de redécouvrir la ville
Des indices mal placés!
De bons souvenirs. surpris d'avoir du changer de quartier ( porte bleue rue dela paix) pour trouver indice du graphologue
Il y a une erreur de positionnement sur les statues de la fontaine place royale
Dommage que l'enquête ne passe pas par le passage Pommeray
Quelques énigmes un peu compliquées Et il aurait fallu de précisions sur le parcours à faire (exemple : le parcours ne fait pas une boucle)
Cela manquait un peu d'énigmes concrètes avec les lieux de Nantes à résoudre. il était difficile de se repérer avec les indices trouvés et à qui il appartenait parmi les personnages rencontrés. c'était sympa de redécouvrir des lieux de nantes
Trop sympa !!! belle promenade dans la ville de Nantes
Un peu compliqué et long
Très bien, un long, avec quelque bug mais occupe bien l'après-midi. 👍
Très bon concept et egnime, avec en plus une petite balade de Nantes très agréable ;un petit moins au niveau de certaines egnimes un peu trop compliqués (ex:journaliste)
Un peu long et pmun petit peu compliqué mais bien quand même 👍👍
Pour une cousinade à 8 personnes escape game un peu long 6km
Super, en revanche le code pour la date du 561983 n'est pas très logique !