Distinguish between true and false in this investigation based on real facts!
We are in the year of grace 1555 and strange phenomena are taking place in the city. Josyne, a villager accused of witchcraft, is arrested before your eyes by the city guards. In order to distinguish between true and false and to identify the reasons for this accusation, go and meet various witnesses and examine the clues discovered in the various places you visit along the way. Organise her trial to find out the truth: will you choose to defend Josyne, or will you choose to support the accusation of witchcraft? As an alchemist, will you be able to use your skills in this investigation?

The choices you make throughout the investigation will influence the final trial and the outcome of the adventure... So think carefully before you make your decisions!

"The Alchemist" is an Escape Game played in the city. You will play the role of an alchemist who investigates the strange accusation of witchcraft of a village girl. Will you be able to solve this investigation, based on real facts, in time?
Covid-Safe Adventure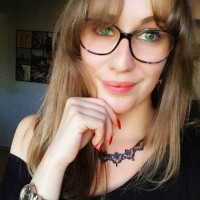 Storyline by
Alexia Peren
Investigation
Investigating a disappearance, murder or supernatural affair in this type of gambling.
In The Alchemist - Poitiers, you will...
Make decisions that will influence your adventure
When choices are available to you, know that they will take you in different directions and that they can have a significant impact on your adventure! So before you make your decisions, think carefully!
Solving riddles related to the scenario
The riddles are all related to the story being told and less to your environment. You have an investigation to carry out and will be plunged in the year of grace 1555, in a universe completely different from yours. Pay attention to the scenario and think carefully to find the answers to the riddles!
Have to finish your survey before the end of the stopwatch
Escape Game means Timer! The timer starts on the first mission you have to complete: you then have 120 minutes to escape! Be on time!