Investigate in your city in this outdoor escape game and find the culprit before it's too late!
Plot: The Walter Case
Lead an intriguing police investigation through the city. Are you ready to discover the truth? 🕵🏼
About the game
⏱ Play against the clock or at your own pace
🕵🏼 Play a true detective
🤥 Interrogate several suspects
👀 Snoop through other people's stuff
💥 Careful with the bomb!
Una maniera molto carina di scoprire il centro di Roma in compagnia! Consigliato anche per chi già la conosce ma vuole farsi un giro divertendosi con amici!
Location
Starting Point
Viale della Trinità dei Monti 1, Roma
Finish Point
Piazza di S. Lorenzo in Lucina, Roma
How to get started ?

1. Place an order on our website
One ticket is valid for a team of up to 6 people. Once purchased you can start your adventure within 365 days.

2. Check your email
You will receive the instructions to start the adventure by email. Check your spam if it doesn't show up in your mailbox.

3. Download the app and start the game
Choose the day that suits you, download the app on your smartphone and prepare for a couple of hours of exploration!

4. Go to the starting point
In the e-mail you received, you will find the starting address for your adventure. Once there, in the app, enter the code provided and let yourself be guided! Good luck!
100,000+ players have roamed their city to discover its secrets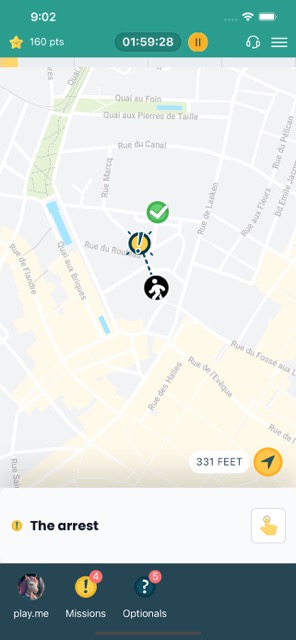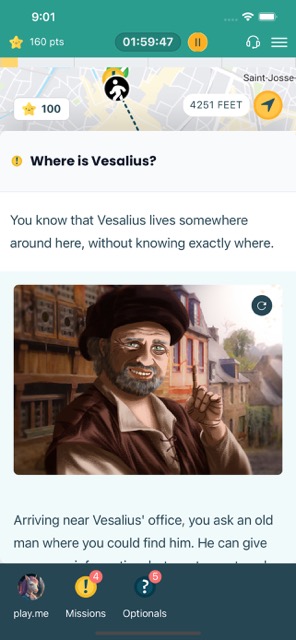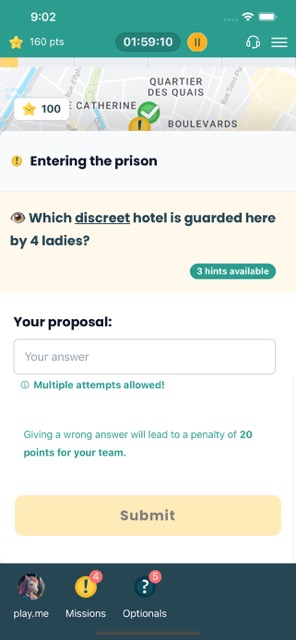 Have fun with your friends and family while exploring Rome!