The Walter Case
Lead an intriguing police investigation through the city. Are you ready to discover the truth? 🕵🏼
Plot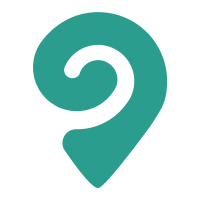 Play as a private detective and experience an immersive police investigation in the heart of the city!
While investigating a banal blackmail story against a billionaire CEO, you learn that a bomb is hidden in the city, ready to explode in two hours! You are the only one with enough leads to defuse it in time... Tick, tock, tick, tock: the countdown has started!
Also available as
About the game
⏱ Play against the clock or at your own pace
🗺 Use the map to find your way
🕵🏼 Choose the witnesses you will interview
🧩 Solve all the puzzles to complete your missions.
🤓 Take turns being the team leader
Location
Starting Point
16 Quai du Woerthel, Strasbourg
Finish Point
Place du Marché Gayot, Strasbourg
Forecast in city
Sunday
26-03
15°
Monday
27-03
12°
Tuesday
28-03
8°
Wednesday
29-03
10°
Thursday
30-03
15°
Friday
31-03
15°
Saturday
01-04
13°
How to get started ?

1. Place an order on our website
One ticket is valid for a team of up to 6 people. Once purchased you can start your adventure within 365 days.

2. Check your email
You will receive the instructions to start the adventure by email. Check your spam if it doesn't show up in your mailbox.

3. Download the app and start the game
Choose the day that suits you, download the app on your smartphone and prepare for a couple of hours of exploration!

4. Go to the starting point
In the e-mail you received, you will find the starting address for your adventure. Once there, in the app, enter the code provided and let yourself be guided! Good luck!
Last testimonials
Trois bien
Super expérience pour découvrir les recoins de Strasbourg en famille !
Très belle expérience
On a passé un super moment. Jeu très sympa. Un peu cher pour la duree de l'aventure.
Très bien !! Bonne enquête