Saving Marsupilami!
Help the Marsupilami to find his family! Take up the challenges as a team and together, save the Marsupilami!

A game designed for 8-12 year olds.
Suitable for
Kids
Teens
Adults
Primary schools
Plot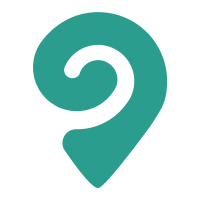 The Marsupilami family has been captured by the hunter Bring M. Backalive! 😱 We need you to help him find Bibi, Bobo, Bibu and their mom safe and sound!
🦹‍♂️ Become a hero: take on all the challenges and solve the riddles to save the Marsupilami family!
Some characters will be your allies in this quest, but beware, some enemies will put obstacles in front of you. Are you ready to overcome them all? 💪
Embark your team in this new adventure that combines a treasure hunt and a comic book. 🔍📙

Explore the city in a different way with your family and, together, save the Marsupilami! 🗺
Also available as
👧 A game designed for 8-12 year olds.
⏱ Play at your own pace
🗺 Use the map to find your way
🦹‍♂️ Become a hero by saving Marsupilami's family
🧩 Solve all the puzzles to complete your missions
🔍 Look for clues on real buildings and monuments of the city
🤠 Carry out fun challenges

© Dargaud-Lombard, 2023
Location
Starting Point
Place saint Etienne, Strasbourg
Finish Point
Rue des Hallebardes, Strasbourg
Forecast in city
Friday
09-06
28°
Saturday
10-06
28°
Sunday
11-06
26°
Monday
12-06
26°
Tuesday
13-06
24°
Wednesday
14-06
23°
Thursday
15-06
25°
How to get started ?

1. Place an order on our website
One ticket is valid for a team of up to 6 people. Once purchased you can start your adventure within 365 days.

2. Check your email
You will receive the instructions to start the adventure by email. Check your spam if it doesn't show up in your mailbox.

3. Download the app and start the game
Choose the day that suits you, download the app on your smartphone and prepare for a couple of hours of exploration!

4. Go to the starting point
In the e-mail you received, you will find the starting address for your adventure. Once there, in the app, enter the code provided and let yourself be guided! Good luck!