Plot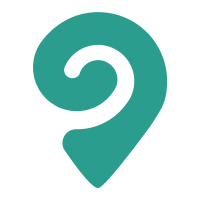 The Marsupilami family has been captured by the hunter Bring M. Backalive! 😱 We need you to help him find Bibi, Bobo, Bibu and their mom safe and sound!
🦹‍♂️ Become a hero: take on all the challenges and solve the riddles to save the Marsupilami family!
Some characters will be your allies in this quest, but beware, some enemies will put obstacles in front of you. Are you ready to overcome them all? 💪
Embark your team in this new adventure that combines a treasure hunt and a comic book. 🔍📙

Explore the city in a different way with your family and, together, save the Marsupilami! 🗺
👧 A game designed for 8-12 year olds.
⏱ Play at your own pace
🗺 Use the map to find your way
🦹‍♂️ Become a hero by saving Marsupilami's family
🧩 Solve all the puzzles to complete your missions
🔍 Look for clues on real buildings and monuments of the city
🤠 Carry out fun challenges

© Dargaud-Lombard, 2023