All our adventures at €24.99.
You read that right Karen, from this Tuesday 26 September, all our exploration games* will be priced at €24.99, whatever the city and whatever the game!
It's not just the leaves that are falling this autumn, our prices are too!
* Except for Bachelor games, Team Building, Schools and the gift card, each of which has a specific price.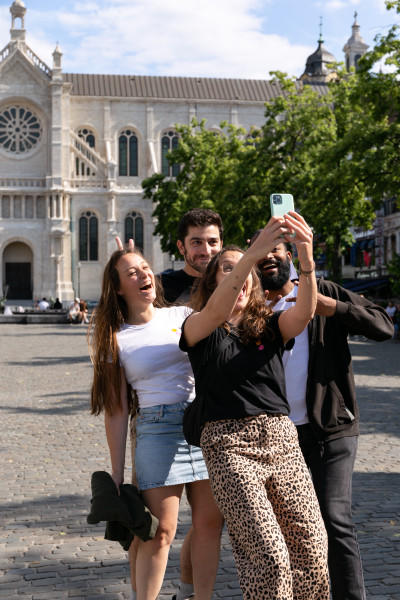 You'll have noticed that, with your eagle eye and your investigative skills worthy of Sherlock Holmes, prices are only going up! Your bills, food... Inflation certainly doesn't make you happy.

From the very beginning, Coddy's aim has been to be accessible to everyone, so that they can enjoy a fun and original activity without breaking the bank. That's why we recently decided to lower our prices. We want to keep our prices affordable and allow you to -always be able- play with us!
Prices are going down, but quality isn't!
You've probably heard that one before, but you can trust us on this one!

With a
brand new application and new features,
a personal customer account to find all your data (games played, in progress, places visited, photos taken, etc.),
and different points of interest with their explanations added
we can assure you that quality remains our priority!
If the price of our games has been holding back your unquenchable curiosity to try out an exploration game in your favourite city, go on Karen, now's the time!
Our terms and conditions don't change: once you've bought your game, it will still be valid for three years.