Discover Coddy's city games
Have a great time with family, friends or even colleagues with our city games. It's an original, fun, easy to organise activity for which you only need your smartphone! (Re)discover the city of your choice with our city games: explore its nooks and crannies by solving riddles! Your adventure starts now!
How to play the Coddy city game?
It's easy to get started Karen, just follow these steps:
Choose a city on our website
Order the game of your choice
Download the Coddy app
Follow the instructions you received by email when you ordered
Go there and start the game with your team
A city game with clues
But who are the Coddy city games for? For everyone, of course!
Well, almost everyone: our games are recommended for ages 12 and up! Once you know how to read, write, understand the word games and have a minimum of gumption for the puzzles, nothing should stop you!
And if you still get stuck? There are plenty of clues to help you! No need to panic, you'll be able to finish your game no matter what.
Themed city games
To vary the pleasures, different themes of city games are available in our catalogue:
Medieval / Fantastic: Explore the city and its medieval past to unravel the truth about witchcraft. 🧙🏻
Detective: Lead an intriguing police investigation through the city. Are you ready to discover the truth?🕵🏼
Exploration: Challenge yourself with puzzles in the city centre to see the city like you've never seen it before! 🤩
Apocalyptic / Zombie: Escape, run and surprise your teammates in an apocalyptic world. The important thing is to survive!🧟♀️
What they think of Coddy's city games
Not convinced yet? Then maybe these testimonials will help you take the plunge and try our city games. They came, they saw, they liked it!
"
Images de l'encyclopédie dures a télécharger a l'endroit prévu et pour les trois animaux c'est des permettes et pas des canards...
"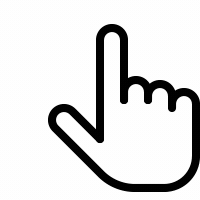 Isabel
The Alchemist - Durbuy
"
A great adventure and a brilliant way to explore the city
"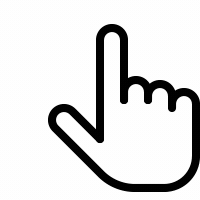 Gareth
The Alchemist - Leuven
"
An enjoyable time with the team, and I got to know a few people!
"
Siddharth
Rise of the Dead Mechelen
Choose the city in which to play Coddy
Now you just have to make the right choice. Where do you want to try your first Coddy game?
5 criteria for a good city game
To get the most out of your city game, there are a few things you should consider:
Check the weather: it is better to play on a sunny day. If it rains, you can always postpone your game, as it is valid for 365 days!
Allow about 2h30 for the game: depending on the speed of your team, the breaks you want to take, ...
Use an app, like Coddy: it will be your guide. A map to navigate around, puzzles to challenge yourself, good design!
Make sure you can count on your team: choose smart people to accompany you! Otherwise, at worst, the clues will be there to help you...
Choose a city you don't know: it's the opportunity to discover new landscapes, Instagrammable places and unusual corners ;-)