The festive season is approaching, and with it the eternal questioning about what to get for someone.🤔
Selecting the perfect gift for a family member is hard enough (but fortunately, thanks to our list in this article, it should be easier for you), but giving something to your colleague, boss or employees can be even trickier!😬
Don't panic, we help you find the best "Office" gift ideas in this article. 👇🏻
1. Give a gift to your employees
Are you the manager or the big boss? Congratulations, you've just won the right to give your employees a gift to thank them at the end of the year!🥳
You don't want to blow the company's budget, but you also know that giving away company goodies would be pretty frowned upon... No stress Bezos, we've found some cool gift ideas for your loyal workers: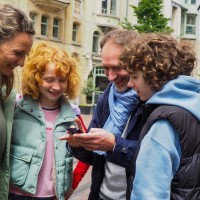 An Urban Escape Game
The great thing about Coddy is that there are different themes, just as your employees have different tastes. So, there's something for everyone, and you don't have to worry too much about finding something too personal for each of them. Another advantage is that these escape games are played in teams. They can enjoy the gift with their family or friends, so you'll be spoiling several people!👨‍👩‍👦‍👦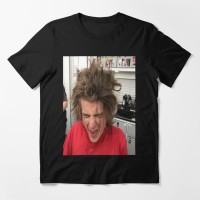 A T-shirt with his image on it, sneezing
The only constraint: take the photo at the right time. Then all you have to do is print the masterpiece.
His overdue to-do list printed as a poster
He'll think he's getting a nice frame to decorate his apartment or office, but no. However, you have to get along with them to avoid reprisals.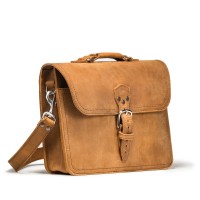 A laptop briefcase/bag
It's always useful, and it's a change from the dirty old case he gets from the previous employee when he starts.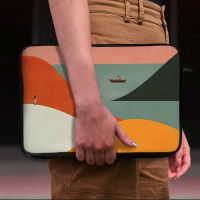 A laptop sleeve
In the same style, a protective cover for your computer can be a useful gift as well as a message to send to the least careful employee in the team.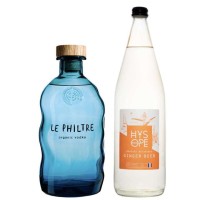 A cocktail kit
For the team's most fervent partygoer, you can offer him/her something to make his/her favourite cocktail for the next party.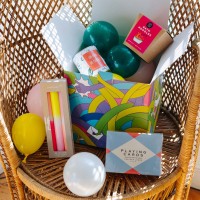 The surprise box
How does it work? You don't know what you're offering. The box is put together for you and contains 4 to 6 cool products.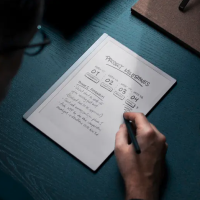 Remarkable 2
Well, you either have to really appreciate your employee or have a surplus budget. But in the "really useful gift for work" genre, this one outshines the others.
2. Organise a Secret Santa among colleagues (in your company)
You didn't want to give anything to your colleagues, but Jenny from Human Resources thought it was "cool" to organize something "fun" this year with a Secret Santa?🎅🏻 You know that gift exchange where you draw the name of one of your colleagues and pray that you don't get Karen, who hates everything, or Ryan, who will force a kiss after receiving it.😬
Well, we've selected a few gift ideas (small budget) for you that are sure to delight those who receive them!😌
A box of tea or coffee to help him discover new flavours
A diary to keep track of all his appointments
A board game - you might even all be able to enjoy it at the afterwork.
Personalised socks with his or her drunken face from the last teambuilding.
A water bottle to keep him/her hydrated all day
A mug - a cliché gift, but still useful and some are really cool!
A plant - to bring some greenery and good vibes to the desk
A rainbow projector - because it's cute and puts you in a good mood
3. Give a gift to a colleague
Bryan from accounting gives you chocolates every year, and you thought you'd return the favour this year? Do you want to please your work bestie? Here is a list of gifts to please your favourite colleagues without breaking your end of year budget!🎁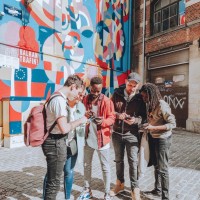 An Urban Escape Game
Rise of the Dead for example. A story in which you have to escape from a zombie-infested city as quickly as possible.🧟‍♀️ It will probably remind him of the office he's trying to escape from after 5pm.🕦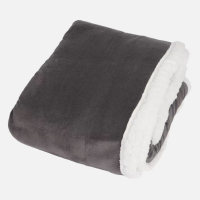 A plaid
Since times are tough and employers are reluctant to turn on the heat, why not give this gift to your colleague who is always cold?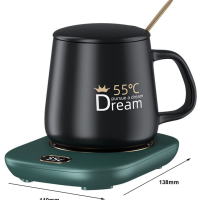 A mug warmer
You know that thing where you make yourself a tea, you forget it, it's cold, you have to heat it up, you forget it again and it's still cold. With the mug warmer you are sure to please your colleague who will never drink her cold cup of coffee again.
👉🏻Buy here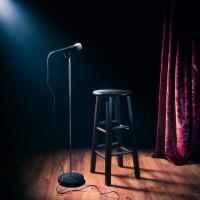 Stand up show
It's fun, good fun, and it introduces you to new artists at the same time.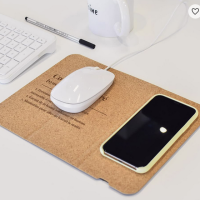 The personalised mouse pad
No need to write anything cheesy on it, just a nice little note. And, just the idea of a mouse pad that can also charge your phone will make your colleague smile.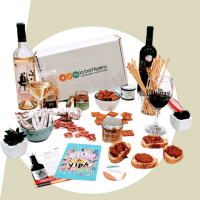 The boit'Apero
This is a cool concept of a box in which you find everything you need for a good aperitif! A gift for the greediest person in the office!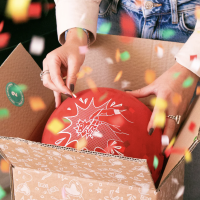 The BAM box
With the idea that you should give something as a gift, but you don't know what, well "don't know" until the end! The BAM box is a box containing surprise products. And the fun thing about it is that he/she has to blow up the confetti balloon before discovering the contents.
A book
Cooking, entrepreneurship, a good novel, a personal development book, in short, a subject that he/she will like and that will keep him/her busy for a while!
4. Giving a gift to your boss
So, Amy, are you looking for a gift to give your boss? To thank him/her for his/her trust over the years, his/her hard work and the new coffee machine he/she financed? Here is our selection of gifts for your boss this holiday season. And these don't imply to get under the desk...🤐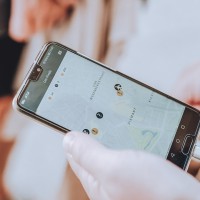 An Urban Escape Game:
Why not an urban adventure where the aim of the game is to solve all sorts of riddles and observe your surroundings? A good way for him to sharpen his mind: he'll be more aware of what's going on in his team after that! 😉 The Walter case will probably be the best adventure for him: we're talking about a boss, a kidnapping and a bomb threat!💣 If you have a message for him, now's the time...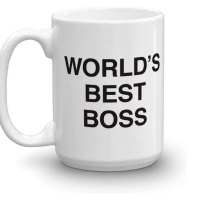 The best mug
It's a cliché, and it's a reference to have as well, but the famous mug that we see in The Office (and that Michael gave to himself) can be a nice gift to give to his boss (if you really mean it, of course).
A nice pen
So that he can sign all the important documents, including the addendum to your contract stipulating that nice raise you've been asking for for the last two years.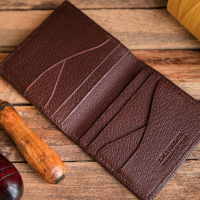 A card holder
So that the company's bank cards never get lost, and he can take out his business card in style.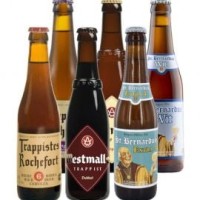 A wine/beer selection
Depending on his taste, a good bottle (or two, or three) of wine or beer will do!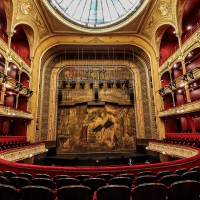 A ticket to a play
It's not always a common gift, but why not? A little culture and entertainment never hurt anyone.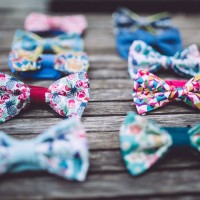 A bow tie
And an original one, please. A variation on the eternal patterned tie that he wears on his big business meetings. With the bow tie, now he'll look really good.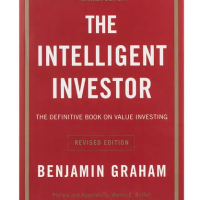 A book on management
Or a book by a great entrepreneur who became a billionaire. A book on how to keep your employees, how to make sales or how to grow your company. In short, something a bit inspiring and business-related (without implying anything of course).
5. Give a gift at the office : give your colleagues a message
Whether it's for your boss or your colleagues, gifts are also a good way to get a message across in a subtle way. If you think your colleague sniffs a bit too loudly, your boss is a bit too on edge or Karen is always grumpy, here is a selection of gifts that will not go unnoticed.🙃
Ready to give a gift to your colleagues?
Do you now have enough ideas to give the perfect gift to your colleagues, boss or manager?😉 Don't hesitate to let us know how they react when you give them your gift!🎁
#Gift
Written by: Estelle
Updated at: 02-03-2023