"Doggy tourism" 🐶 or what to do with your dog?
Do you also have a furry companion, who sometimes doesn't smell very good and whom you have to take care of 24H? No, Karen, we are not talking about your husband Michael, but about the most faithful companion of all: your dog! 🐩

Not easy to find activities where our four-legged friends are allowed. So for you, we made the selection of fun activities to do which are dog-friendly 🐾 (that means they accept dogs 🤪).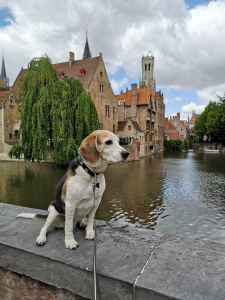 1. Discover the city with your dog 🦮
Urban Escape Games with Coddy, are you interested? 🤩
We'd be so disappointed if you told us that Coddy is unknown to you! So, ever heard of urban adventures? 😌

Coddy games are urban adventures to be played in teams (from 2 to 6 people) using your smartphone. These urban adventures allow you to visit and discover a city while playing and solving various riddles! 🧩Available in 9 countries and more than 50 cities, all you have to do is choose the place you like, your favourite scenario among those available on the Coddy website and create your team. Then, with the mobile app, let yourself be guided through the city in search of clues and answers to the riddles. It's fun, sometimes instructive, original and of course, you can do it with your dog! 🦮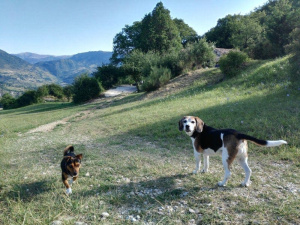 2. Take a hike with your dog 🐾
It's simple, but effective: most hiking trails are open to dogs, so it's a very easy activity to organise with your four-legged friend. It will give him some exercise, and you too at the same time! 🚶🏼
We wrote an article on the most beautiful hikes in Wallonia recently, you can read it by clicking below 👇🏻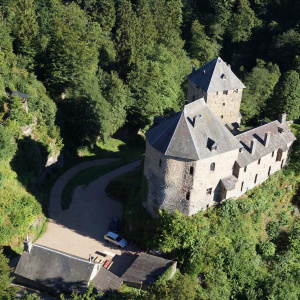 3. Discovering castles with your dog 🏰
Some castle visits can also be done with your dog! Among them, we advise you to visit :
📍 Hélécine Castle
📍 Lavaux-Sainte-Anne Castle
📍 The Castle of Freÿr-sur-Meuse
📍 The Castle of Reinhardstein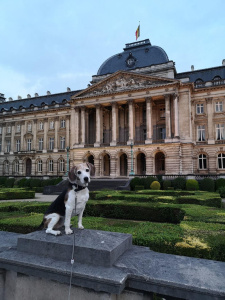 4. Visit a museum with your dog 🖼
Yes! Some museums also open their doors to our faithful companions as long as they are kept on a leash! Here are different museums where you can go with your dog:
Tram Museum - Brussels
Spitfire Memorial Museum - Florennes
Mahymobiles Museum - Hainaut
Bois-du-Luc. Museum of Mining and Sustainable Development - La Louvière
Citadel of Dinant - Dinant
3 Valleys Steam Railway (Mariembourg-Treignes)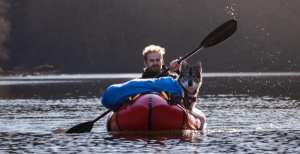 5. Canoeing and kayaking 🛶
In summer, on the Semois, the Lesse, or on the Ourthe river, take your dog with you on the kayak! An original activity to do with your dog 😉 Strong sensations guaranteed for both 🐶
6. Doggy-skating 🛹
Dog-skating or cani-skate is simply skateboarding with your dog! You can teach him to ride with you without any problem, any breed of dog can do it. 🐕🦺

You don't need much in terms of equipment: a pulling harness, a nice elastic lead and a skateboard! 🛹

Of course the owner must be comfortable with this practice and know how to handle the board properly before wanting to start with his dog! 😉

Here are different skateparks where you can go to learn the basics:


Skatepark Chapelle - Brussels
Le Sk8 Port - Brussels
Stekene Skatepark - Stekene
Skatepark du Grand Large - Mons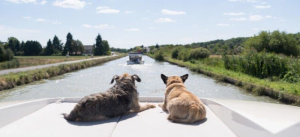 7. Going on a cruise with your dog 🛳
On some river cruises in Belgium, dogs are allowed! For example, the Dinant-Anseremme cruise is dog-friendly! ⛴
It is also possible to rent small boats for a more intimate cruise, one-on-one with your dog or with other friends on board! 🐶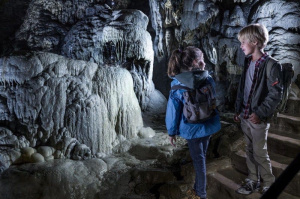 8. Venturing into a cave with your dog 🦇
Discovering the Han Caves is quite possible with your dog: it is only required that he is kept on a leash. The adventure in the heart of the earth, the natural spectacle of the cave, the unique sound and light show and the discovery of a subterranean world are yours 🦇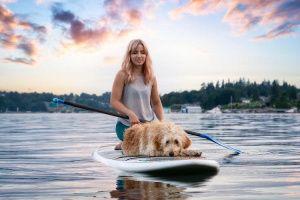 9. Doggy-paddle 🏄🏻
After cani-kayak and cani-skate, here is the cani-paddle! So it's about renting a paddle for you and your pet. 🐶
This can, for example, be done at the Eau d'Heure lakes 💦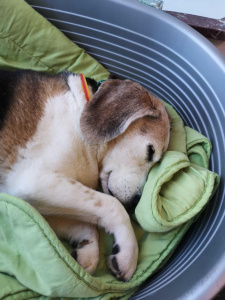 10. Practice doggy naps 😴
After all these thrills, it's time to practice the favourite activity of animals and humans! So if you don't know what to do with your dog, just think about sharing your nap time with him! 😴
Which doggy outing is right for you? 🐾
With these valuable tips Karen, we hope you and your furry friend will find the perfect activity to keep you busy next weekend! 🦮
Don't forget that with Coddy's Urban Escape games, you can not only discover Belgium with your dog, but 8 other countries too! 👇🏻
Written by: Estelle
Updated at: 30-01-2023