Barcelona, Spain's most visited city, is known for its remarkable architecture, perfect Mediterranean location, delicious food and wines, but there are also some interesting facts you probably don't know about the city!
10 fun facts about Barcelona
🏛️ The Sagrada Familia Basilica is still under construction and took longer to build than the Egyptian pyramids.

🏖️ Barcelona's beaches are artificial, created with sand from Egypt for the 1992 Olympic Games.

🌌 The chimneys of Gaudí's Casa Milà inspired the design of the Stormtroopers in Star Wars.

🗼 The Eiffel Tower was first offered to Barcelona, but Spain declined.

🏛️ Barcelona has nine UNESCO World Heritage Sites, including 7 designed by Gaudí.

🚇 Barcelona has 12 ghost metro stations, the result of unfinished projects and changes of plan.

🏛️ Remains of an ancient settlement, including tombs and dwellings dating back to before 5000 BC, have been discovered in the El Raval district.

⚽ The Camp Nou stadium is the largest in Europe and the twelfth largest in the world.

🚴‍♀️ The city has 180 km of cycle paths and is ranked as one of the most cyclist-friendly cities.

🏆 Barcelona is the only city in the world to have been awarded a Royal Gold Medal for architecture.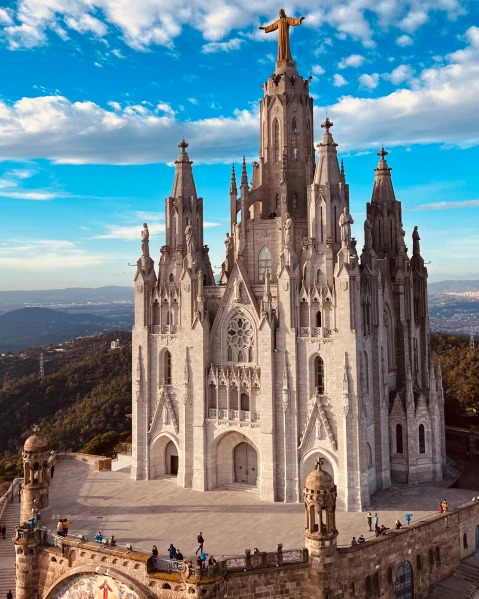 Want to discover even more anecdotes, fun facts, surprising facts or simply learn a little more about the history of Barcelona? Then get on board with Coddy!
With our Barcelona exploration games, you can play and visit the city at the same time, (Re)Discovering your surroundings while solving fun puzzles with your team!