The diamond capital of the world 💎
Antwerpen (Antwerp) is Belgium's second-largest city, renowned for its diamond industry, rich historical heritage and vibrant fashion scene. The city is also home to Antwerp Zoo, the Port of Antwerp, and a host of cultural events. Discover 10 new facts in this article that you probably didn't know!
10 fun facts about Antwerp!
🌉 The city is connected by three tunnels under the River Scheldt, including the Kennedy Tunnel and Saint-Anne, with its famous wooden escalators.
📰 The world's first printed newspaper was published in Antwerp nearly 400 years ago.
🍪 The "Antwerpse Handjes", hand-shaped biscuits, are emblematic of the city.
🏢 The Boerentoren, a 26-storey skyscraper built in 1932, is the oldest in Europe.
💎 Between 80% and 90% of the world's rough diamonds and 50% of cut diamonds are traded in Antwerp every year, justifying its nickname of "Diamond Capital of the World". The diamond district covers almost a mile of streets.
🦓 Founded in 1843, Antwerp Zoo is one of the oldest in the world and is home to over 6,000 animals.
☕ Antwerp is home to the largest coffee storage site in the world, with over 300,000 tonnes of coffee.
🏰 The Royal Palace on the Meir (Royal Palace of Antwerp) was the Antwerp palace of Napoleon Iᵉʳr, then of King William Iᵉʳr of the Netherlands, before being the palace of the King of the Belgians in the city.
🚢 The port of Antwerp is Europe's second port behind Rotterdam and the main economic activity of the city of Antwerp.
🌿 PAKT is a former industrial site transformed into a sustainable hub bringing together creative businesses and restaurants. The heat from the Standard restaurant's pizza ovens is used to heat the offices on the upper floors.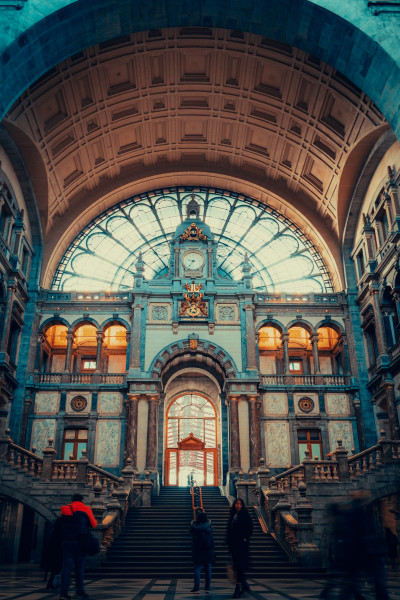 Would you like to discover even more anecdotes, fun facts, surprising facts or simply find out a little more about the history of Antwerp? Then get on board with Coddy!

With our Antwerp exploration games, you can play and visit the city at the same time, (Re)discovering your surroundings while solving fun puzzles with your team!