Explore - Secrets Of
Challenge yourself with puzzles in the city centre to see the city like you've never seen it before! 🤩
Suitable for
Kids
Teens
Adults
Secondary schools
Team building
Bachelor
Bachelorette
Plot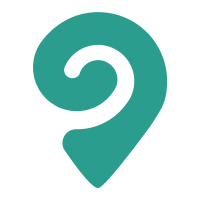 The "Explore : Secrets of ..." city adventures are exploration games in which you will discover the tourist spots of the city but also hidden corners. During your adventure, you may learn about the monuments and facades of the city that you meet along the way. All the puzzles in this game will require you to carefully observe your surroundings in order to find the clues or answers! After our "Explore : Secrets of ..." urban adventures, you'll never see your city in the same way again!
Also available as
About the game
⏱ Play against the timer or do it at your own pace
🗺 Use the map to find your way
🏛 Discover the tourist and hidden corners of the city
⛩ Get some historical anecdotes about the city's monuments and facades
🧩 Solve all the riddles to complete your missions
🤓 Take turns to be the team leader
Location
Starting Point
Carrefour de l'Europe, Bruxelles
Finish Point
Palais de la Bourse, Bruxelles
Forecast in city
Tuesday
06-06
24°
Wednesday
07-06
23°
Thursday
08-06
24°
Friday
09-06
28°
Saturday
10-06
29°
Sunday
11-06
27°
Monday
12-06
26°
How to get started ?

1. Place an order on our website
One ticket is valid for a team of up to 6 people. Once purchased you can start your adventure within 365 days.

2. Check your email
You will receive the instructions to start the adventure by email. Check your spam if it doesn't show up in your mailbox.

3. Download the app and start the game
Choose the day that suits you, download the app on your smartphone and prepare for a couple of hours of exploration!

4. Go to the starting point
In the e-mail you received, you will find the starting address for your adventure. Once there, in the app, enter the code provided and let yourself be guided! Good luck!
Last testimonials
Beau moment, chouettes découvertes, à refaire!
Très bonne expérience. Merciiiiii
Super interactive way to discover the city or if you already know it have a walk around the city answering intriguing riddles
Ok
Nous l'avons fait en couple, nous sommes ravis, c'était fun et intéressant ! merci
C'était tout bon (that's what she said) 😉
Excellent!!!
Excellent un super moment et plein de petites anecdotes sympas ! Un très bon moment que l'on recommande vivement !
Super, permet de découvrir les lieux emblématiques de Bruxelles ! je recommande
TB mais nous n´avons pas vu l´explication de l´énigme de la galerie de la reine. Pour le reste excellent😀
J'aimerai les photos svp
Tros bien
Super
Génial !
Extra bien
Super mais un peu long sur la fin.
Tof
Tof
Tres sympa
Agréables découvertes dans notre capitale ! N'hésitez pas à vous lancer.
Nous avons eu des problèmes pour télécharger les données au début, mais une fois lancé c'était super !
Parfait pour les touristes, sans prise de tête, chillance absolue ! (Brigitte a bien aimé ~ )
Très sympa
Expérience top
Super! Merci beaucoup pour ce moment de découvertes!
Super expérience pour découvrir la ville autrement mais un peu long sur la fin
Chouette jeu qui permet de découvrir la ville. Malheureusement, nos deux gsm sont tombés à plat avant la fin.
Jeu sympa pour découvrir Bruxelles... super bonne idée pour un TEAM building.
La devise de Jeanneke -Pis n'est plus affichée et nous a fait perdre beaucoup de points.
Un peu long avec un thermostat bas 😉
Super
Super découverte de Bruxelles . on a découvert des endroits que l on ne connaissait pas malgré nos nombreuses venues
Super jeux. ma attention que la nuit de tombe pas sinon les choses se compliquent.
Bien mais un peu long
Saint Nicolas n est pas évident
Très sympa même sous la pluie 😔 peut être un peu long ms belle découverte de la capitale
Super parcours, pas toujours évident
Difficile dans les galeries Saint Hubert, vu le monde, le bruit et les statues un peu hautes. sinon, super bien
Très sympa
Chouette expérience 😘
Top, vraiment cool
Super sauf la météo!!
Trop long
Chouette mais un peu long
Très chouette ballade
Super! mais fatiguant 😅
Génial un beau moment en famille
Genial un tout petit peu long
Auguste était un peu trop condescendant par moments avec nous! Toxic masculinity 😜
On n'a jamais trouvé les dames à la roue
C'était très sympa!
Un peu plus de détails sur l'histoire et les monuments vus (p. ex. les 8 armées d'Elisabeth, place de l'Albertine).
Merci
Très chouette
Très chouette experience
Certaines réponses sont données fausses injustement. exemple: Egide Rombaux qui était fausse seulement parce qu on donnait son nom complet. un peu frustrant mais dans l ensemble nous avons beaucoup aimé
Mega bien,on a appris plein de choses en visitant Bruxelles!
On a bien rit . 😉
Nickel
Très chouette première expérience... À refaire !
Top !!!
Un peu long mais super !
Sportif! ludique et instructif. on a aimé le côté "out officiel the box".
Très chouette parcours qui permet de faire le tour des points interessants de Bruxelles et ce de façon ludique et amusante !
Exellent
Ni trop dur, ni trop simple. Chouette activité a faire en famille.
On aurait souhaité un peu plus d'infos sur certains lieux et on trouve que le timer est difficilement faisable si on ne se presse pas sur les trajets et qu'on essaie de profiter du trajet
Sympathique visite de Bruxelles mais parfois les indices sont un peu vagues.