At Home
You don't have to leave the house to play a new kind of escape game. Thanks to your smartphone, you'll be able to play an escape game at home!
At Home Escape Games
Your home is the perfect place for a new generation escape room. Interested? Then discover and try our escape games at home!
Thanks to your smartphone, your internet connection and other less digital media, we install at your home an escape game like you've never seen before. You are immersed in the heart of a captivating enigma that will appeal to your common sense and your perspicacity to solve its mysteries.

Free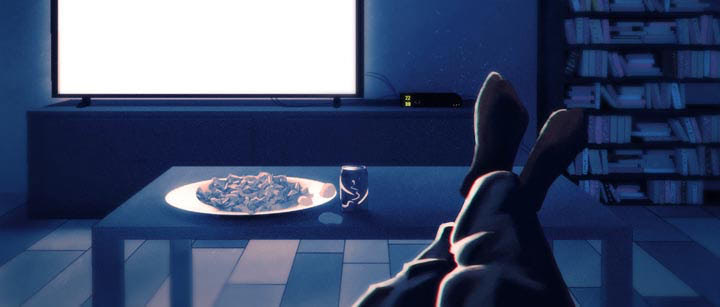 Escape Game
A quiet night
The "Introduction" episode is a free tutorial to introduce you to Coddy games. It's an Escape Game type game, in short version, in the zombie-themed series "In...
Discover
Free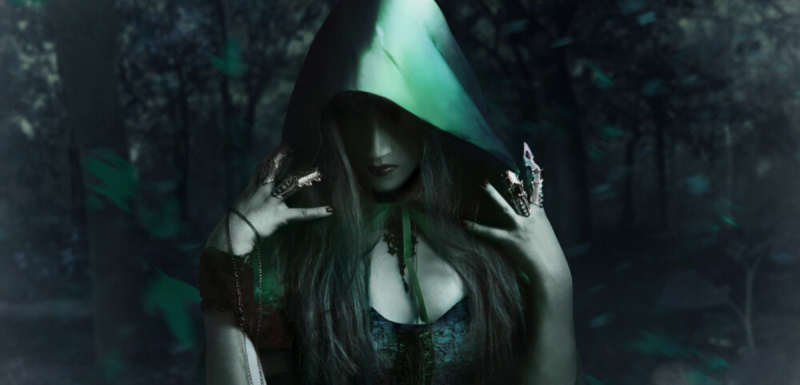 Escape Game
Banshees
"Banshees" is a free short (20 min.) Escape Game that takes you to Ireland, where strange phenomena are taking place. T...
Discover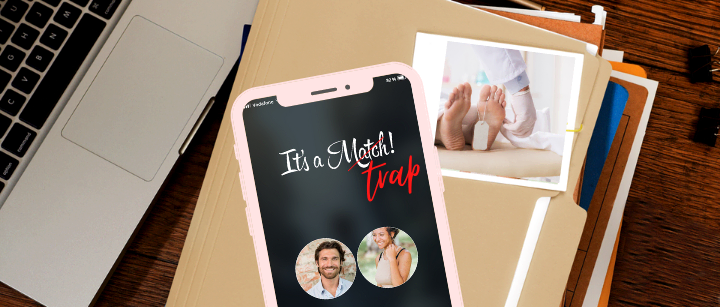 Escape Game
Don't Swipe Right
A young woman was found dead on the train. Everyone talked about it, the police investigated, but they found nothing. Everything suggests it was murder, but who wa...
Discover
To sum up, what's an escape game at home?
How to try to get out of your own house
An investigation that takes you from clues to clues, from riddle to riddle. Solving them all will - hopefully - help you find the final solution and let you out of your room.
A mobile application to submit your answers
Answers are submitted on the mobile application, where you will also find clues, objects and other interesting information about your game.

A perfect opportunity to play with family or friends
Not that you have to wait for a special occasion to get into one of our games. But our escape games are great for birthdays and parties with friends.
About our home escape games
Games to play on your smartphone
You'll have to use all your intelligence, culture and common sense to solve the riddles we're offering you in our inner escape games.
Your house may soon become a crime scene in which you'll have to find clues to arrest the culprit or an unknow place from which you'll have to escape quickly by solving puzzles. Ever imagined ending up locked in a room like Saw's characters? And the game's just getting started...
The use of your smartphone but not that only...
You'll need to use your smartphone to submit your answers, but the clues are hidden everywhere, even where you can't imagine.
A solo or multi experience
With a code, you can play alone or with others in the same room. Duo tickets allow you to get a valid code for two smartphones, but you can play with several people on one smartphone.
A game timed to complete your treasure hunt
As with all escape games, time is running out. You'll have to be relatively fast to complete the experience in time.
Different scenarios for ever more interesting experiences
Together with our professional screenwriters, we develop new themes every day to be discovered at home. From a zombie invasion to a hangover awakening, there will be something for all tastes and ages.
For almost everyone
Escapes games are often reserved for adults: the difficulty of the riddles can become an obstacle for the younger ones. However, we are currently writing some scenarios to be done with the family. To be discovered soon!
How to start your home escape game
To get started, choose the theme you like the most on our website and then buy a ticket online. On this ticket, you will find a code, keep it safe.
Download the Coddy application on your favorite App Store.
Click on 'Enter my code' and insert the code received by email and present on your ticket.
You will be automatically redirected to the right game.
Start your adventure with the first mission.
For some games, you will be asked to download a hint kit or additional documents, you are free to print them for further immersion, but it is not mandatory.
FAQ
Coddy offers treasure hunts, geolocalized Urban Escape Games that, with the help of your smartphone, will take you on a tour of a city while you play.
Routes with puzzles related either to the scenario itself or to the city. For the latter, you will have to look all around you to answer the questions. A way to (re)discover a city while playing and having fun!
With the help of the mobile application, in teams of up to 6 players, solve all kinds of puzzles and complete several missions in a given time. Choose the game of your choice, a city and arrange with your team for the date that suits you. Download the application to your smartphones (at least 1 smartphone per team) and get together to start the adventure!
Coddy also offers Escape Games to do at home, alone, in duo or in team. All together or remotely, these Escape Games for adults but also for children are also played with the mobile application.
After buying your ticket, you'll receive a code that you will have to enter into the Coddy app, previously downloaded. This code will give you access to the game you have chosen, only once, on the day of your choice. That day, go to the location of the first mission, follow the instructions on the app and let the game begin !
Depending on the theme (if the game is timed) and on your team's speed and ability to solve the riddles, a game can vary between 2 hours and 4 hours. More details are always specified on the game's page.


Whenever you want, any day at any time!
However, we sometimes will make 'events', for those games, you can use it at any time of the day, on the day of the event only!
This differs for each individual! In each game you will find easier and more complicated puzzles to allow everyone to play without going too fast or being completely blocked.
To play a game on Coddy, you will need
at least one smartphone with a full battery (1 per team of 6 players minimum, unless otherwise stated)
an internet connection
the Coddy app
your team code (booked online and received by mail)

And most importantly: choose smart enough teammates so you can aim for a competitive score !
We advise you to take an external battery with you if your phone discharges easily.
COVID-19
It is mandatory to wear a mask in some cities (or streets). Check your city's website for recommendations.
Once it is purchased, you can only play it once, on the date of your choice. Once played, the game can no longer be used. But don't worry, if you liked it, others are available or coming soon in your city (and you can also play the same game in different cities, it will always be a different experience ;-) ).
We'll roll out the red carpet for you and cover you with gold !

(Once your team is over, your score will be posted on our website - if it's worth it - and we invite you to team up again and start another game if you liked it!)
At this stage, you can't create your own private games on our platform. Yet.

However, if you feel particularly talented and inspired, drop us an email at support@coddygames.com and we'll be happy to discuss creating games together.

We're also always eager to discuss adapting our existing games to fit your team building wishes !


Obviously! Our team is working hard to be able to offer other games soon ... Feel free to follow us on social networks to be kept informed :)
Have you checked your mailbox thoroughly (including the junk folder) ? If you still haven't received this confirmation email with your code, contact us at the following email address : support@coddygames.com
You can do whatever you want, Karen ! But be careful that for some games, time is running out ! Taking a beer break or a selfie session with your teammates could cost you your victory.
Coddy is THE go-to activity for a perfect outdoor afternoon with friends, family trip or why not as a team building?

For team building events, don't hesitate to contact us at the following email address: hello@coddygames.com. We'll be happy to tailor a game according to your needs.
You will need at least one smartphone per team. Each player can obviously use his own smartphone, but it's not mandatory (unless stated otherwise in the game's instructions).

You will have to choose a team captain who'll be in charge of submitting the team's answers. The team captain role can be switched to someone else at any given time during the game.