Propose an exploration game in your city and get a fee on every sales.
The concept is simple, you create an urban game on the theme and city of your choice, after testing and validation, it is made available on the application. Each quarter you receive a commission on the sales made on your games. It's simple, and super motivating.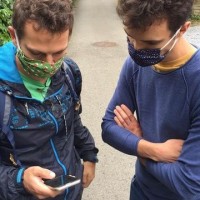 OK, but what is Coddy ?
Coddy offers Urban Escape Games in about twenty cities, mainly in Belgium. With the help of their smartphone, the players travel around the city in search of answers to the proposed puzzles. A game includes about forty missions, it lasts about 2 hours and the route is about 5 km long.
The goal is to finish the game before the end of the timer while discovering the city.
Your advantages
A commission on each sale
Creates the game once and receives regular commission.
Create as many games as you like
As long as the game is of high quality, we are happy to receive your new ideas.
Get featured on our website
You've got a professional activity based on city discovering, we feature it on the website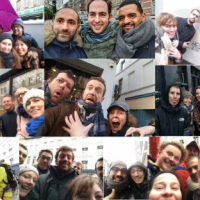 What do we expect from our game creators?
The creators are in charge of creating the scenario, writing the texts and bringing the visuals (if possible) and then testing the game before putting it online. Coddy is in charge of integrating the game, making the translations, and promoting it. It is possible that Coddy asks you to review a part of the game if our players are not entirely satisfied with the tour.
In order to integrate the game on the application, here is what you will have to provide us:
List of 30-40 points of interest on a Google Maps (We'll guide you)
The texts in English or French for each mission.
The photos taken by yourself or free of rights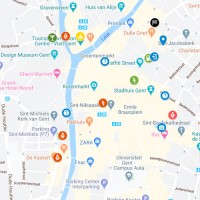 What type of game?
Game creators focus on the "Exploration" type of game. These games have a relatively simple basic scenario and 30 to 40 missions spread throughout the city. The missions are composed of puzzles based on monuments and buildings in the city and photo/video challenges.
You will find a perfect example of an Exploration game below.
Surprising Brussels
With Surprising Brussels, it is the city itself that is the heart of the game, it is on it that we have focused! And like in a classic Escape Game you have a limited time!
Play Surprising Brussels
Sounds super interesting! I'm in!
Cool! Glad we can work together! In order to prepare our first contact, send an email to [email protected] with the following details:
First name, Last name
Email address and phone number
Status: self-employed, corporate owner or private
The city in which you want to create your first game
The theme of your game if you already have one in mind
☝️

Back to top