The 50th anniversary of Picasso's death
Pablo Picasso, one of the most influential artists of the 20th century, passed away on April 8th, 1973, at the age of 91. His legacy has endured, and his work continues to inspire and influence artists around the world. This year marks the 50th anniversary of his death, and it's a great opportunity to explore the cities in Spain that had a profound impact on his work: Madrid and Barcelona.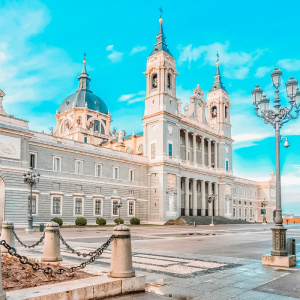 Picasso in Madrid ☀️
Madrid, the capital of Spain, played a significant role in shaping Picasso's artistic vision. He arrived in Madrid in 1897, when he was just 17 years old. He came to the city to study at the Royal Academy of Fine Arts of San Fernando and to develop his skills as an artist. This was an important period in Picasso's life and artistic development, as he began to experiment with different styles and techniques that would eventually lead to his groundbreaking contributions to modern art.
Madrid also provided him with the inspiration for some of his most famous paintings, including Guernica, a powerful anti-war statement that depicts the bombing of a Basque town during the Spanish Civil War.
Visitors to Madrid can explore Picasso's connection to the city by visiting the Prado Museum, which houses some of his early works, including The Blind Guitarist and Science and Charity. The Reina Sofia National Museum and Art Center is another must-visit destination, featuring some of Picasso's most famous works, including Guernica.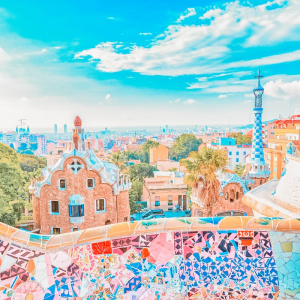 Picasso in Barcelona ☀️
Barcelona also had a significant impact on his art. Barcelona's vibrant artistic community provided Picasso with a wealth of inspiration, and he spent much of his early career in the city. It was in Barcelona that Picasso first experimented with the avant-garde styles that would define his later work.
Visitors to Barcelona can explore Picasso's connection to the city by visiting the Picasso Museum, which houses one of the largest collections of his works. The museum is located in the Gothic Quarter of Barcelona, and visitors can see some of Picasso's early works, including his Blue Period and Rose Period paintings.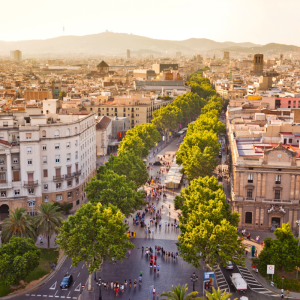 Visit Madrid and Barcelona📍
Beyond the museums, visitors to both Madrid and Barcelona can explore the cities' vibrant art scenes, which continue to thrive to this day. Madrid is home to a number of contemporary art galleries and museums, while Barcelona's artistic community is centered around the trendy El Raval neighborhood, which is home to numerous art galleries, independent bookshops, and cafes.
Pablo Picasso was a groundbreaking artist whose legacy continues to inspire and influence artists around the world. His connection to Madrid and Barcelona is well-documented, and both cities offer a wealth of opportunities to explore his life and work. Whether you're a fan of Picasso's art or simply interested in exploring the vibrant cultural scenes of these Spanish cities, a visit to Madrid or Barcelona is a must.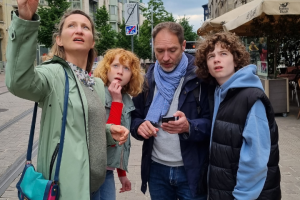 Visit Madrid and Barcelona while playing! 🧩
Discover the cities where Picasso lived, studied and performed his art... by playing! With the Coddy app, it's possible. In teams (family, friends, colleagues), you can walk through the streets of Madrid or Barcelona, observe the monuments that undoubtedly inspired Picasso and solve the riddles while having fun.
Written by: Estelle
Updated at: 12-05-2023