Green Friday
Every year in November, we are offered an array of promotions by various brands on the occasion of Black Friday. This commercial operation from the United States, which encourages over-consumption over a weekend, is not always popular with companies and retailers. For some years now, some have decided to boycott Black Friday and, in reaction to it, to promote "Green Friday".
At Coddy, we want to put in place positive initiatives for the planet and we are thinking about how to act responsibly to limit our impact on the environment. That's why we've decided not to participate in Black Friday and, instead, to support the "Green Friday" action. Let us explain.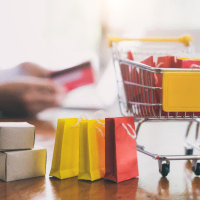 What is Black Friday again?
At the end of November, just after celebrating Thanksgiving, Americans gather in front of the big shopping centres, the malls, and queue up, sometimes for hours or even all night, in order to be in the front row to take advantage of the incredible promotions made on the occasion of Black Friday. Black Friday or "crazy Friday" is originally a day when brands launch major sales to kick off the holiday season.
This operation, which has been present in Europe since 2013, now lasts for the whole weekend following Thanksgiving until Monday, known as Cyber Monday (because the promotions are mainly carried out on the Internet from Friday to Monday).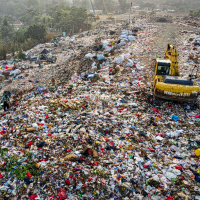 Pollution, over-consumption, environmental impact
Unfortunately there are not only good sides to this commercial action: Black Friday generates a series of consequent environmental problems that environmental associations are fighting today.
Over-consumption and fast fashion is the main example. Promotions encourage consumers to buy products that they do not necessarily need.
Pollution, both digital and physical. Buying new means getting rid of the used, but used does not always mean unusable. Some products, such as electronics, cause a lot of pollution because they are thrown away instead of being repaired or recycled. We are talking about packaging pollution but also on the roads (and in the air) because of the numerous deliveries that will take place.
Waste of water for production
Greenhouse gases generated during production
Overuse of plastics - which will probably end up in the oceans.
Extraction and refining of rare earths
The "anti-Black Friday": "Green Friday" or "Climate Friday"
"Green Friday" is an initiative set up by environmental associations and retailers who, ethically, do not agree with the principles of Black Friday. In concrete terms, the opponents of Black Friday do not run any promotions on their products/services on that day. But they also encourage people to make rather than consume, or, if consumption is essential or the temptation too great, to buy from retailers who donate part of their turnover to an environmental association (generally 10 to 15% for members of the "Green Friday" collective). The idea is to make consumers aware of the considerable environmental impact of a day like Black Friday.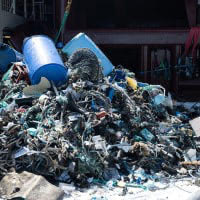 Coddy also wants to act positively
For several months now, our team has been looking for positive initiatives for the planet and thinking about how to act responsibly to limit our impact on the environment. This is why we have decided not to participate in Black Friday and, instead, to support the "Green Friday" action.
There will be no special promotion, but 30% of our turnover from all sales* from Friday 26 to Monday 29 November will be donated to "The Ocean Cleanup" association. This association develops technologies to get rid of plastic in our oceans. You can find out more about this association by clicking HERE.
In the course of 2022, we will also set up other actions to act positively on the environment. We will keep you informed of our initiatives in another blog post soon.
*On all sales made on our webshop
What about you?
What if you also did something this year? Do you know how to consume more responsibly?
You can - among other things ... -
Think long-term: what do I really need and whether it is a product that I can use for a long time
Buy second-hand
Buy carbon credits: the currency to fight global warming. To find out more about carbon credits, click here
Offer an activity (or time) instead of a physical gift - this limits waste
Use reusable bags when shopping (to avoid plastic bags accumulated in several shops)
Use fabric or recycled paper for gift wrapping
As a reminder:
2,500 litres of water are needed to produce a cotton T-shirt (GEO);
In France and Belgium, each citizen throws away about 500 kg of waste per year - in addition to this, 3,500 kg of industrial waste per person comes from the manufacture of our consumer goods (Belgium.be).
56% of items that break down are thrown away rather than repaired;
85% of fast fashion ends up in landfills (Greenpeace)
-75%... of CO2 emissions by systematically recycling our used objects rather than letting them be incinerated. (OWA France)
1 email deleted = 10g of CO2eq avoided per year (Faguo)
Let's contribute to Green Friday!
By following the small tips for responsible consumption, by avoiding commercial actions such as Black Friday or by donating to associations that fight for the well-being of our planet, ... let's do something together this year!
Did you know that?
You can save up to 100% by not buying anything during Black Friday!
Written by: Coddy | Updated at: 15-02-2022