What is an Urban Escape Game?
An Urban Escape Game is a treasure hunt that takes place in the city: using your smartphone and the Coddy mobile application, you are guided through the city to different points of interest. The points of interest can be famous monuments, must-see squares or even hidden alleys, little-known unusual places. There, you will be offered riddles or missions. You will have to answer the questions or complete a mission to continue your adventure. For some riddles, you will find the answer around you: you will have to observe your environment carefully!
In the Coddy application you will find :
A map to guide you
Clues to guide you to the right answers
Objects that can help you in your quest
A ranking to situate you in relation to your opponents
Your points: earned by answering correctly the riddles
Why do an urban escape game with your students/class/school?
Isn't learning while having fun the favorite slogan of students (and teachers)? It's much more fun to swap the traditional guided tour for a life-size game of scavenger hunt, right?
Thanks to the Urban Escape Game, you can discover a city, its monuments, its must-see places and some anecdotes about them while playing! The students have to solve riddles, to dig their heads to find the answers while creating a team cohesion. It is a collective but challenging game, suitable for all ages!
The Urban Escape Game, as its name suggests, takes place outdoors, in the city of your choice, and is perfectly compatible with the measures related to the Covid-19 pandemic. It doesn't even require a health pass!
How to organize an urban escape game with your students?
It's quick and easy to organize: you don't have to reserve a specific date, you can start whenever you want! You just have to go on our website, choose a game and the city you want to play in and take the number of tickets you need.
Teams are composed of a maximum of 6 players: this allows a better integration and participation of each team member.
Once you have your game codes, you can distribute them to your students. Each student will be able to download the Coddy application on their smartphone, enter their game code, join a team and start the game!
The next step is logical, as you can imagine: go to the place indicated in the app to start the adventure and let the app guide you!
Where to organize your urban Escape game with your school?
We are present in different cities in Belgium, France, Switzerland, Luxembourg and even Portugal (and soon in Italy and Spain!). So whether it's an excursion in your country or a school trip abroad, you can probably find us for an urban adventure in the area.
Here are, according to us, the most beautiful cities you can visit with an urban escape game:
Brussels
Ghent
Namur
Bordeaux
Lyon
Paris
Toulouse
Lisbon
To see the complete list of cities available in our catalog go here.
When should you organize your urban escape game with your class?
Anytime! There is no particular time to organize an urban Escape Game with your class.
Our games have an average duration of two hours. So you can organize it as a one-time afternoon outing, as an activity during a school trip, or as an accompaniment to another visit to end the day well!
By purchasing a ticket on our website, your game will remain available 365 days: it will be possible to postpone the activity if the weather does not allow you to go out for example.
The advantages of doing an urban escape game with your students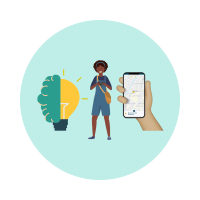 Learn while having fun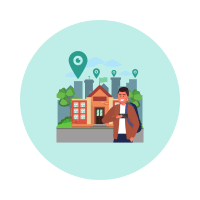 Visit and discover differently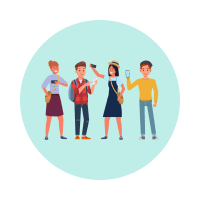 Play independently
In addition to these 3 main reasons, the urban escape game is also :
A large choice of cities to visit
Activities compatible with all ages from 12 to 99. Different clues allow you to find the answer if the question is too difficult
Re-learn how to look at your environment and rack your brains on more or less complex problems
An enriching and fun experience
No facilitator, everything is done in the application, in total autonomy. This means that you start freely, when you want to
Students who actively participate in the activities
Remote support from your project manager allows you to start at your own pace and according to your criteria.
Interested in an urban escape game?
Are you interested in organizing an urban escape game with your class? Discover our price offers on this page and contact us for a quote if you need one!
Written by: Coddy | Updated at: 13-09-2022