Toulouse, the pink city 🌷
Toulouse is a city in south-west France, capital of the Haute-Garonne département and the Occitanie region. Situated on the banks of the Garonne river, it has a rich history stretching from antiquity to the present day. The town is renowned for its Romanesque architecture, historic churches and gastronomic specialities. France's fourth-largest city combines history, culture and technology. Its world-renowned aerospace industry and local cuisine make it an attractive destination. But, do you know these 10 fun facts about the pink city? 🌷
10 Fun Facts about Toulouse
🏞️ Toulouse is nicknamed the "Pink City" because of its local terracotta brick buildings.

💧 The "Le Griffoul" fountain in Place St-Etienne originally had 4 Manneken-Pis from which the water flowed. Following protests, they were replaced by 4 cherubs, from which the water now flows.

👻 A neo-Gothic house in the Allées Paul-Feuga is said to be haunted by the model murdered by the painter Henri Rachou, whose paintings adorn the Capitole.

🍽️ Toulouse's gastronomy is renowned for its traditional dishes such as cassoulet and Toulouse sausage.

✈️ As an aerospace centre, Toulouse is home to Airbus, one of the world's largest aircraft manufacturers.

🏛️ Founded in 1229, the University of Toulouse is one of the oldest in Europe.

📍 The dots next to the numbers on the city gates were landmarks for the illiterate engravers of the time.

🛤️ Toulouse has one street with a fictitious general's name that is the result of a transcription error: "Marshal Clabel" actually comes from "Mal Clabel" which means "badly paved" in Occitan.

🌳 The Jardin des Plantes in Toulouse is one of the oldest botanical gardens in France.

🏴‍☠️ There is said to be a cursed treasure buried beneath the Basilica of Saint-Sernin. It is said to be buried to protect the inhabitants from the curse that accompanies it.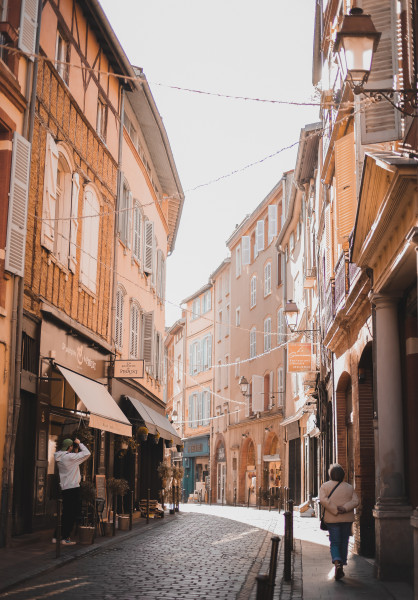 Would you like to discover even more anecdotes, fun facts, surprising facts or simply find out a little more about the history of Toulouse? Then get on board with Coddy!

With our exploration games in Toulouse, you can play and visit the city at the same time, (Re)Discovering your surroundings while solving fun puzzles with your team!