The city of the Citadel is undeniably a must-see in Belgium! If you want to take your children there, here is an article that should help you find one or more activities to keep them busy for a day or a weekend in the Walloon city.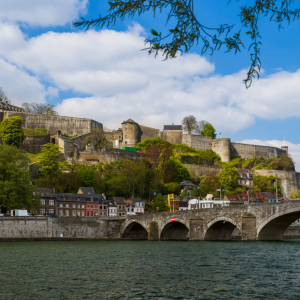 1. Citadel of Namur
Let's start with the must-see: the Citadel of Namur. It is worth a visit, especially with children. Visit the basements of the Citadel or its exteriors with the little train: you will have an original and interesting visit in both cases!
Not forgetting the attractive Queen Fabiola park at the top of the citadel where children can have fun.
Visit 1h30 for the basements, 20 min for the little train.
Guided tours cancelled due to COVID
Reopening of the park in April
Online booking is compulsory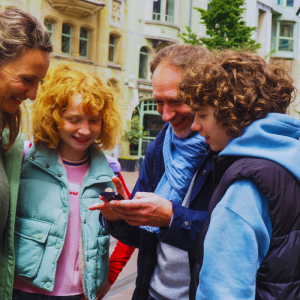 2. Coddy - Urban Escape Games
An urban Escape game in Namur? And not just one! Coddy offers several scenarios of urban Escape Games / treasure hunts in the city to be played in Namur. Guided by your smartphone in the city, you will have several missions to carry out and puzzles to solve to try to succeed in the game. Lead the investigation, discover the city or simply try to escape from Namur within the time limit! A new way to visit the city that will amuse your children!
Reservation on the website

From 24,99 per team

Available all the time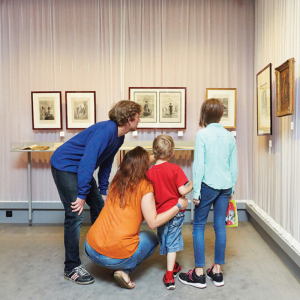 3. Félicien Rops Museum
A bit of culture via the Félicien Rops museum to discover the works of the painter. Educational activities are sometimes proposed in this museum, as well as special activities for families which include a visit, a workshop and a snack.
Reservation on the site
Family Special on April 8th
Free one Sunday per month
Open from Tuesday to Sunday from 10 am to 6 pm.
Picture @Musée Félicien Rops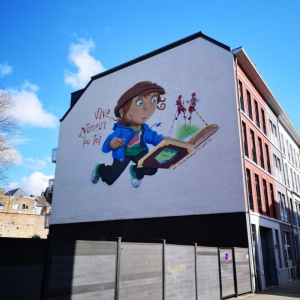 4. Street art course
To stroll around the city and admire the art within everyone's reach, opt for the street art trail in the streets of Namur. Discover various works of art exhibited all over the city's façades.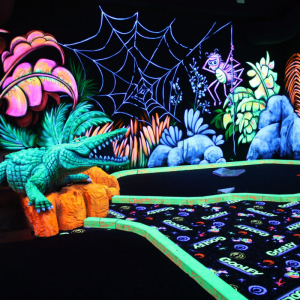 5. Goolfy
A miniature golf course like no other: it is the Goolfy, a miniature golf course in the dark. Illuminated by neon lights of all colours, you will have an outstanding miniature golf course in this place. A very nice activity to do with the children.
9€ per adult and 7€ per child
Schedules on their Facebook page
Picture @Goolfy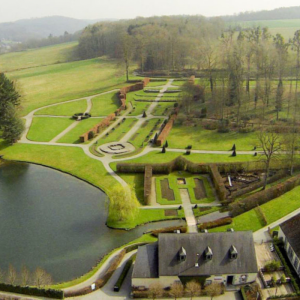 6. Gardens of Annevoie
Les Jardins d'Annevoie (Gardens of Annevoie) are located in Anhée, 25 minutes by car from the centre of Namur. They are large water gardens (gardens, fountains, ponds,...) where you can go for a walk with your family. On certain occasions, entertainment is organised in the gardens.
Animation at Easter (Easter Monday)
Open from 27 March
9,50€ per person
Picture @Jardins d'Annevoie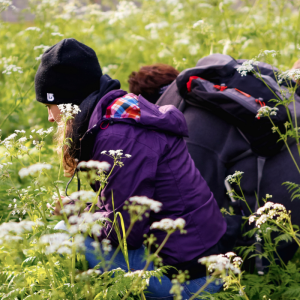 7. Wild spring walks 
These are "edible plant" walks to be done with the family to discover plants. The idea is to pick, smell and taste the plants and collect them to cook them at home. With a guide you walk in the nature in search of these edible plants. To be done in spring or summer.
Reservation on the website (in french)
Happens at the Citadel of Namur
Picture @Cuisine sauvage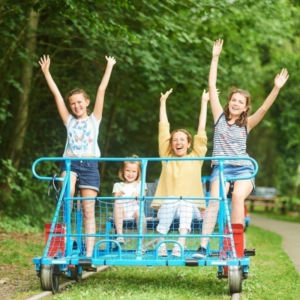 8. The Draisines of the Molignée
Located 30 minutes from Namur, these rail-mounted cuistax are a means of transport for the less original. Follow the rails and stroll along the old railway track on board these funny machines (up to 4 people on a draisine). Pedal at your own pace and admire the landscape around you.
Currently closed due to covid-19
19€ per draisine (6 or 8km course)
Picture @Les Draisines de la Molignée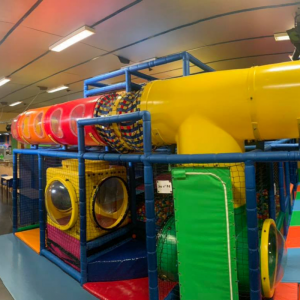 9. Pirouette
If the weather is not with you on your trip to Namur, opt for Pirouette: a huge covered playground! 1200 m² of games: slides, mazes and even games for the very young (1 to 2 years old). An afternoon in paradise for your children!
9€ entrance fee from 3 years old
Consult timetables and rates here
Picture @Pirouette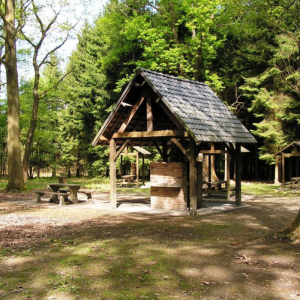 10. The didactic wood of Courrière
A wood of about 48Ha, open all year round, allows you to discover the wood and its biodiversity via bilingual (FR-NL) educational panels. There are 3 signposted footpaths available as well as a fitness trail. The wood is located between Namur and Ciney.
Here you are armed with 10 activities to do with your family in the city of Namur during your free time! We will update and add more activities to this article regularly. If you want to visit the Belgian capital instead, don't hesitate to read our article on family activities to do in Brussels, it's here!