Haven't found an activity to do with the whole family yet? Finding an outing that everyone can agree on can be very complicated. To make it easier for you, we've put together some ideas for fun activities to do with your children in your free time. Outdoors or indoors, there's something for everyone, just pick from the list.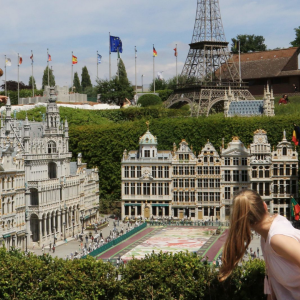 1. Mini Europe
When you don't really have the opportunity to travel anymore, the easiest way to discover the world, or rather Europe, is right under your nose: Mini Europe is a park that offers you the opportunity to walk through Europe. The Eiffel Tower, the gondolas of Venice, the baths of Budapest all in miniature to discover the 27 countries of the EU. Take your children on a journey and show them the must-see places in Europe.
17€ per adult, 12.10€ per child up to 11 years old, free for the youngest.
Mini Europe reopens on 29 March 2021.
Picture @Mini Europe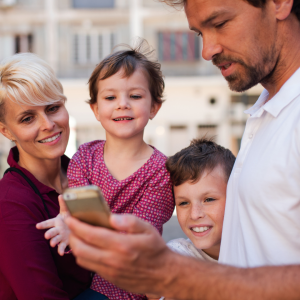 2. Coddy - Urban Escape Games
Urban Escape Games to discover Brussels while playing, that should speak to your children, shouldn't it? Choose from the scenarios on offer a game lasting more or less 2 hours in which you'll have to solve riddles and complete missions. The goal? To escape from the city, to solve the investigation in time, in short to succeed in your mission! With the help of your smartphone you will be guided through the centre of Brussels and take advantage of the opportunity to discover the capital's must-see attractions and more hidden places. In teams of 2 to 6 players, play whenever you want!
From 29,99€ per team
Available every day, every hour
Online booking on the website
3. Comic strip route
To introduce your children to comic books or introduce them to the most famous comics, opt for the comic book trail in Brussels. With a guide or alone, using the map, go in search of these frescoes representing comic strip heroes all over Brussels.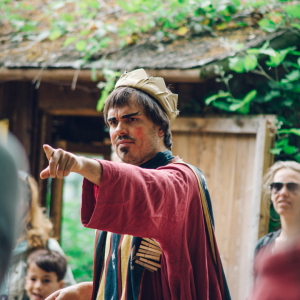 4. Sortilège
A 3-hour game in the valley of the Bois des Béguines, a large park in Brussels, where you will have to solve your quest. Meet different characters (actors): witch, knight, princess,... Solve your riddles and win the different tasks to complete your quest.
Reservation required: sortilege.be (only in French or Dutch)
From 4 years old
Reopening in April 2021
Picture @Sortilège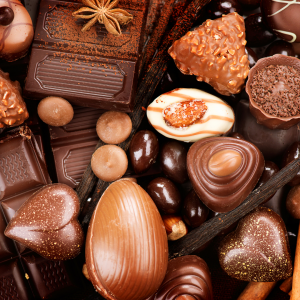 5. Chocolate Museum - Choco-Story
In the centre of Brussels, visit the chocolate museum and discover its origin and history. At the end of the visit, demonstration by a chocolate maker and tasting included. Because of the covid the tasting is to be taken home with you.
Online booking: http://choco-story-brussels.be/en
Workshops on reservation
Open every day from 10 am to 6 pm.
6. Puppet Show at the Royal Theatre of Toone
Every Thursday, Friday and Saturday evening at 8.30 pm or Saturday at 4 pm, come and see a very special puppet show, in the popular Brussels tradition, at the Royal Theatre of Toone. A show that is very much appreciated by young and old alike.
Reservation required: http://www.toone.be/?lang=en
Reopening on 2 March
Price: 12€ per adults and 9€ per children.
Shows in French.
Picture @Toone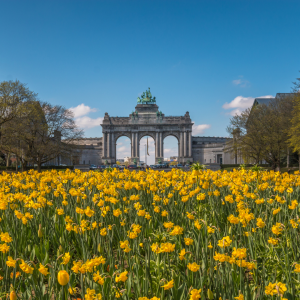 7. A green walk
Why not simply enjoy the many parks and woods of Brussels for a family walk? Some of them also have playgrounds, animals (small farm) or the possibility to go for a bike ride. Whether you prefer the Brussels Park (formerly Royal Park, opposite the palace), Parc du Cinquantenaire, Parc Josaphat, Parc Roi Baudouin, Parc Georges Henri, Parc malou, Parc de Woluwe, Forêt de Soignes, Bois de la Cambre, ... there seems to be a lot of choice!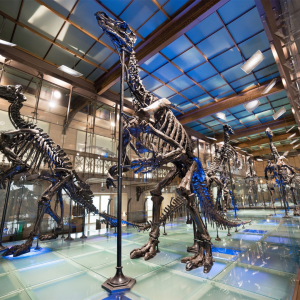 8. Museum of Natural Sciences
A bit of history, a bit of science: to discover the animal world, the history of man and his evolution, this is where it all happens. Various galleries on the natural sciences can be found in this huge museum. Workshops are also organised, especially on Wednesday afternoons.
Online booking
Adults: 7€, children 6-17 years: 4,5€.
Picture @Museum of Natural Sciences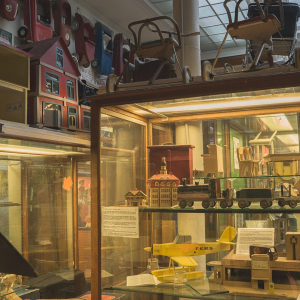 9. Toy Museum
For nostalgia for the grown-ups and for the discovery of the little ones, go to the toy museum which lists games and toys from different periods. You will find real pearls!
Reservation required
Open from 1st June.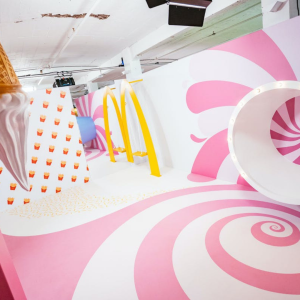 10. Smile Safari Museum
The instagrammable museum to light up your children in photogenic settings. Why not introduce them to photography in this museum or simply take advantage of the sets to have fun and stage yourself during a visit?
Open until April 18th, you have to reserve your entrance.
19.50€ per adult and 17.50€ per child.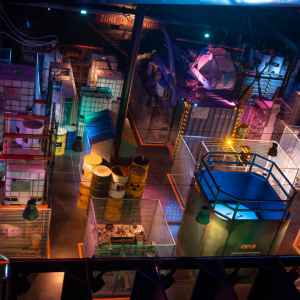 11. Koezio
Ready for your mission, agent? This is an intense adventure (especially for the legs) where you, in teams of 2 to 5 people, will have to cross 4 districts, complete a 12-metre high course and run in all directions to complete your mission in 120 minutes.
Online booking
20€ for children under 17 and 29€ per adult.
A minimum of 1m40 is required to participate.
Currently closed due to covid-19.
Picture @Koezio
Have you found your happiness? Let's hope that among these activities you'll find the one that suits you and that you'll have a great time with your family! We will regularly update this article with new ideas to help you!
#Belgium
#Visit
#Brussels
Written by: Estelle
Updated at: 02-03-2023
Here are some other articles that might interest you.