🇧🇪🎖! SCHOOL CONTEST !🎖
Vote for your school to win an Urban Escape Game for your next school trip!
Partners
This game was made with partner! 🤝
Plot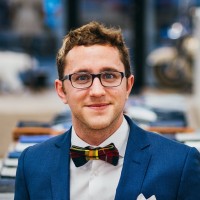 Storyline by
Quentin Geudens
Play an urban adventure with your team! This special scenario is brought to you by Coddy and our partner 🤝
Location
Starting Point
Voldersstraat, 1000 Brussel, Belgium
Forecast in city
Sunday
05-02
8°
Monday
06-02
7°
Tuesday
07-02
5°
Wednesday
08-02
6°
Thursday
09-02
5°
Friday
10-02
5°
Saturday
11-02
5°
Also available as
How to get started ?

1. Place an order on our website
One ticket is valid for a team of up to 6 people. Once purchased you can start your adventure within 365 days.

2. Check your email
You will receive the instructions to start the adventure by email. Check your spam if it doesn't show up in your mailbox.

3. Download the app and start the game
Choose the day that suits you, download the app on your smartphone and prepare for a couple of hours of exploration!

4. Go to the starting point
In the e-mail you received, you will find the starting address for your adventure. Once there, in the app, enter the code provided and let yourself be guided! Good luck!
Last testimonials
Had a great time, a few tough challenges that kept the brain going and a lot of fun
We had lots of fun exploring brussles, although some puzzles were difficult at times. Highly recommended to anybody looking to get a taste of the sights of brussles?
Exciting
Amazing experience! super fun and exciting!