Citywide Escape Games - Adventure
This type of game will immerse you in a different universe than the one we used to live in. The scenario takes a predominant place in the game experience.
Characteristics
Data (4G/5G)
Mobile data required
Plot
You wake up in a strange place with a horrible headache. What the hell happened last night?!
A good hangover and no more memories... Can't remember what you did last night, a little too drunk! But what you do know is that you've made a big mistake: you've lost one of your most important items. With your team, your companions of misfortune, retrace the events of the day before and go back to the place where you spent your evening to try to understand, remember and fix the mistake you made!
With the help of your team, your smartphone and a backpack that will reveal, as the game progresses, some of the memories of the day before, investigate to find out what really happened. Let yourself be guided by the application and the map that retraces your journey from the day before. And don't they say to overcome evil with evil? Go back to the bars where you had those extra drinks (and where others are waiting for you) to remember that night!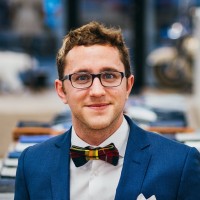 Storyline by
Quentin Geudens
Escape Brussels Hangover
This game is played on the Coddy app but is sold by our partner . To book your activity, please visit their website.
Escape Brussels Hangover is...
An Urban Escape Game with your Smartphone
Using your smartphone, you investigate by passing by different places in Brussels (the places where you spent your evening the night before). You are guided by a map and you have to solve riddles on the application to be able to go to the next steps, find your memories completely and fix your mistake!
A well-filled backpack
When you wake up, the only thing you still have is this backpack. Closed on all sides by different padlocks: solve the riddles and find the codes to open them and discover the contents of the bag that will undoubtedly remind you of the day before...
Toast to remember
You understood it, last night you overdid it a little too much... And even if your headache still prevents you from thinking properly, your hangover is no problem and even better with a glass of beer. Yes, it's time to fight evil with evil and to go back to the bars where you - slightly too much - had a drink yesterday. Thanks to the coupons hidden in the bag, you and your team can toast to your unusual investigation.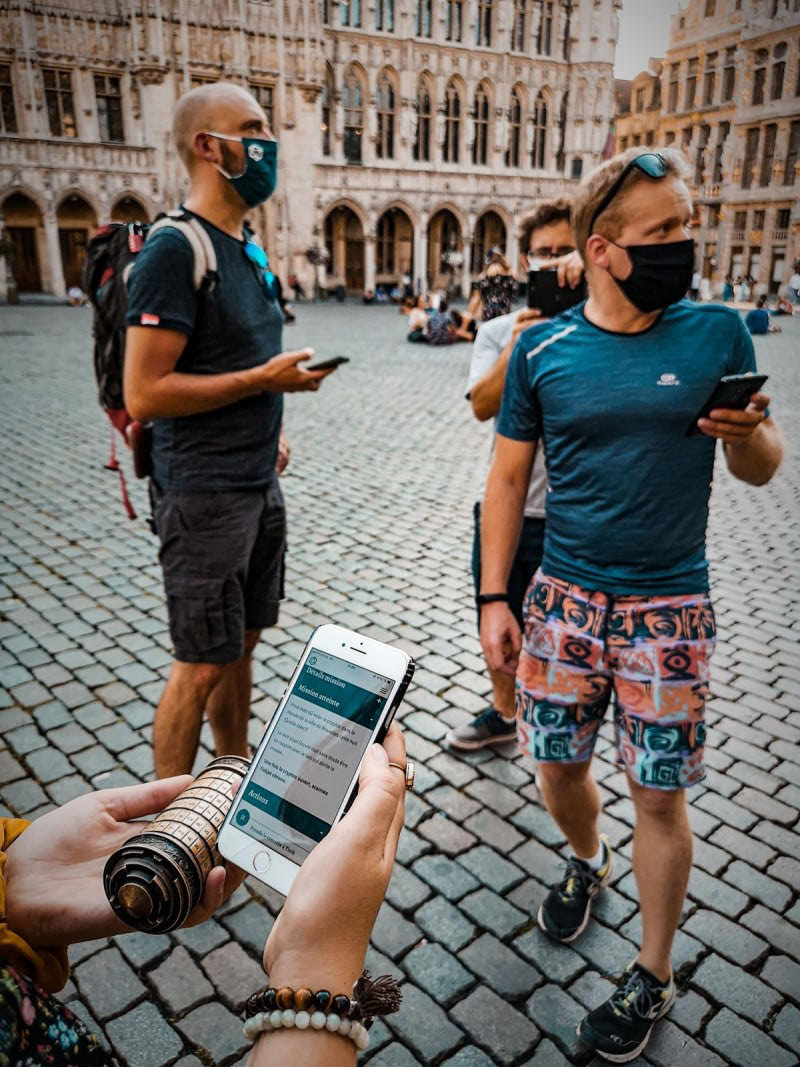 Good to know
The game is played in teams of 3 to 8 players (contact us if you are a larger group)
Available every day
3 drinks are included

per player

It can be played with or without alcohol
It lasts between 2h45 and 3h15
Can be played with your smartphone (recharge the battery!)
Starting point: in the office of 1usual* Rue d'Artois, 39 in Brussels

* This game is created in partnership with 1usual with the help of visit.brussels
A game to play...
For a bachelor(ette) party
For an afternoon/evening with friends
A special occasion to celebrate?
This game is perfect for different types of occasions such as a bachelorette party or a birthday. No need to look for an original and fun activity: it's already all organized for you!
A tour of the city of Brussels to discover a bit more of the capital, a tour of the bars (with 3 drinks included per player) to bring back memories of the day before and riddles to solve to try to complete your mission and fix your mistake. Everything you need to have a good time with your friends is included in this game!
Escape Brussels Hangover
This game is played on the Coddy app but is sold by our partner . To book your activity, please visit their website.
Location
Starting Point
Rue d'Artois - Artesiëstraat 39, 1000 Ville de Bruxelles - Stad Brussel
5 next days forecast in city
25-10
14°
26-10
15°
27-10
17°
28-10
17°
29-10
13°
30-10
15°
FAQ
The rate is per team of up to 6 players. This means you only pay the advertised rate once for the entire team.
If you are more than the maximum number of team members allowed during your purchase, additional people will be able to follow the game on the participant' phones.
Should a participant's phone run out of battery power, another participant can easily take his place.
Yes, all it takes is one person in the group who can read and use a cell phone and the whole group can enjoy it. The puzzles are more or less difficult but always have clues to help solve them.
You can start the game whenever you want within 365 days from the date of purchase. You will receive by email the code to start the game immediately after the purchase, this code is to be entered in the Coddy application.
Application updates are tested many times before being deployed, but it is possible that a bug may still pass our vigilance. For that, you benefit from a Chat support directly in the application as well as a button to get out of a problematic situation, such as a street exceptionally closed for works for example.
Yes, a connection is required to download the game, which you can do at home via wifi. Then, during the game, it will be necessary to leave the 4G activated during the course to validate your answers and improve the geolocation but this represents very little data consumption.
Amazing experience! super fun and exciting!