Play a family treasure hunt in the city of your choice and discover its secrets by solving all the riddles!
Plot: Kids Explore
Challenge your team with riddles to solve in the city centre to see the city like you've never seen it before! 🤩
About the game
🌍 100% customised to the city
🏛 Discover the tourist and hidden corners of the city
⛩ Get some anecdotes, information about the city's monuments and facades
🧩 Riddles designed for kids (8-12)
Super interesting! cool places! thanks!!!
A great day out during the holidays !! a super little walking tour with lots of added extras to entertain the whole family.
Such fun for the family whilst exploring the most splendid centre of Brussels. Go for it. You'll enjoy!
Location
Starting Point
Treurenberg 4, Bruxelles
Finish Point
Rue du Musée, Bruxelles
How to get started ?

1. Place an order on our website
One ticket is valid for a team of up to 6 people. Once purchased you can start your adventure within 365 days.

2. Check your email
You will receive the instructions to start the adventure by email. Check your spam if it doesn't show up in your mailbox.

3. Download the app and start the game
Choose the day that suits you, download the app on your smartphone and prepare for a couple of hours of exploration!

4. Go to the starting point
In the e-mail you received, you will find the starting address for your adventure. Once there, in the app, enter the code provided and let yourself be guided! Good luck!
Leaderboard - top 20
20
Les licornes orléanaises
"Kids Explore : Brussels" is a special urban escape game for kids, for 8-12 years old, playable on smartphone in teams of 2 to 6 players.
While walking in the streets of Brussels, you meet Charles who seems lost. By helping him to find his way, you will discover the most emblematic places of Brussels. Look carefully at the buildings and monuments around you! The clues you will find there will allow you to answer the riddles and discover more about this strange character...
100,000+ players have roamed their city to discover its secrets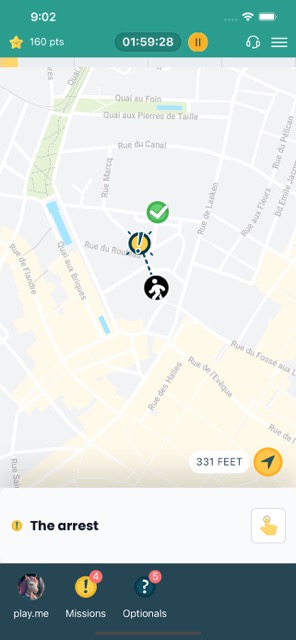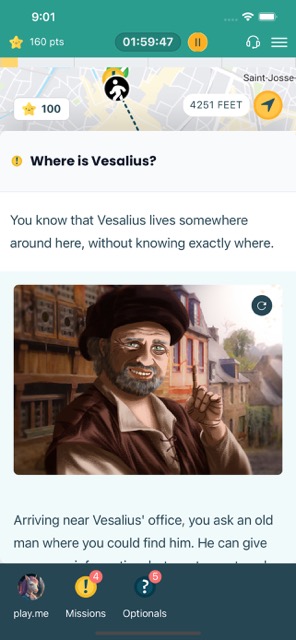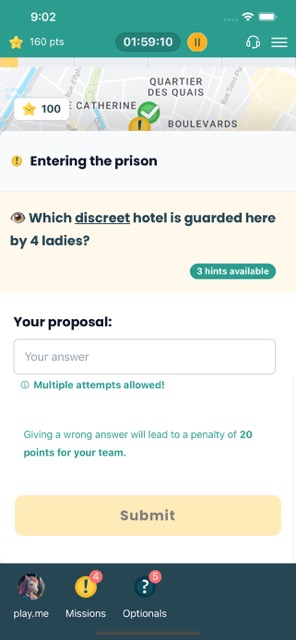 Have fun with your friends and family while exploring Brussels!