Why organize an urban escape game for my bachelor(ette) Party
For your bachelor(ette) party, choose an Urban Escape Game to literally escape the city (but also your single life)! As a team, you will only need your smartphone to guide you through the city and try to find all the answers to the riddles to succeed in your game! It's an original, fun and challenging activity!
Put the future groom to the test
with different challenges and riddles of reflection and observation.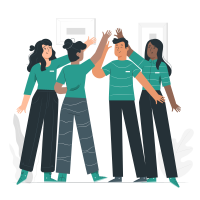 Spend a good time with friends
by meeting around a fun and nice activity.
Take advantage of it to discover the city
by organizing the activity in a foreign city. Take the opportunity to visit the city, discover its must-sees, its hidden corners and let yourselves be guided on a well thought-out course.
And it is covid-safe!
You don't need a health pass for this activity: it's entirely outdoor and you don't have to be in contact with other people*.
*Excluding Escape Brussels Hangover.
Urban Escape Game : what is it ?
Urban Escape Games are played like a classic Escape Game, but in the city, you got it! It is obviously played in teams (up to 6 people per team, and you can form more than one team) and each member with his smartphone for a better experience. If there are more than 6 of you, the different teams can compete!
Coddy is :
A mobile application with which you can navigate the streets of the city, answer the riddles and complete the missions
Different scenarios and themes to challenge you
Observation riddles to make you discover the city in a different way
Combine the challenge of the riddles, the dilemma of the choices you'll have to make (a bit like the wedding decision you've just made #lockedforlife), engaging stories, humor and good mood: here is your successful activity! Our Escape Games will allow you to have a great time playing as a team with your friends in a city that you know or that you are just discovering!
Coddy offers you THE perfect game for a bachelor(ette) party
You wake up in a strange place with a horrible headache. What the hell happened last night?!
A good hangover and no more memories... Can't remember what you did last night, a little too drunk! With your team, retrace the events of the day before and go back to the place where you spent your evening to try to remember! With the help of a backpack that will reveal, as the game progresses, some of the memories of the day before, investigate to find out what really happened.
In this Escape Game specially designed for bachelor(ette) parties, let yourself be guided by the mobile application. And don't they say to overcome evil with evil? Go back to the bars where you had those extra drinks (and where others are waiting for you) to remember that night!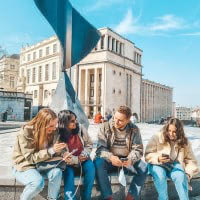 How does it work?
To play you will have to download our mobile application Coddy.
Then choose a game and a city in which you would like to play among those available on our website.
Then you will receive by mail an access code to enter in the app to start your game (1 code is valid for 6 players. If there are 12 of you, you buy 2 tickets for your friends, are you still following?) as well as the starting point and other useful information for your game.
Finally, share the received code with your friends and enter it all in the mobile app.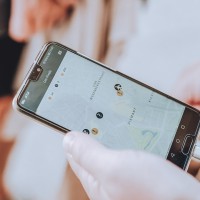 Let the app guide you
With the help of the compass and the map you will navigate through the city looking for points of interest where missions and riddles await you.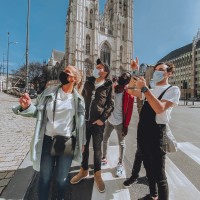 Plays independently
Coddy team members will not be on hand to greet you or follow you on your adventure. Your smartphone is your guide! You will be 100% autonomous during the game: all the information you need to play is in the app (or on our website).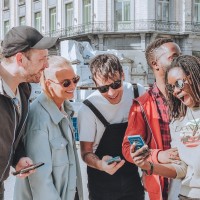 Wherever you want, whenever you want!
Once you buy your game, you have 365 days to play it! You'll have plenty of time to plan your (or your friend's) EVG. And if by misfortune it was cancelled or postponed, you still have 1 year to use your game!
How much does it cost?
All our games are priced at 39,99€ per team* of 6 people, that is 6,60€ per person! As explained above, if you are more than 6, you will have to create several teams and therefore buy several tickets. The payment is done via our website, on the page of the game and the city chosen.
*Games sold by our partners may have different prices.
FAQ : all your questions
Do I need to book a date?
Our games are played autonomously and are available 24/7, so you don't need to book a date for them. On the other hand, the games organized with our partners (Escape Brussels Hangover) must be booked on their website.
How long does the activity last?
Depending on your ability to solve the riddles with more or less speed, the sportive pace (or not) of your walk and the pause (or poses) that you will take, it will take you between 2 to 3 hours to reach the end of your urban escape game.
What happens if we get stuck during the game?
Our team is always available and provides support directly in the application: we can unblock any situation remotely. It is also possible to unblock yourself thanks to the "Stuck?" button in the application if you cannot access a particular place for example; by using all the clues present to answer the riddles or by abandoning your team's lame duck on the side to move forward faster.
☝️

Back to top