Escape - literally - from your single life
For your bachelor(ette) party, choose an Urban Escape Game to literally escape the city (but also your single life)! As a team, you will only need your smartphone to guide you through the city and try to find all the answers to the riddles to succeed in your game! Opt for an original and fun activity with your buddies and try the adventure with Coddy!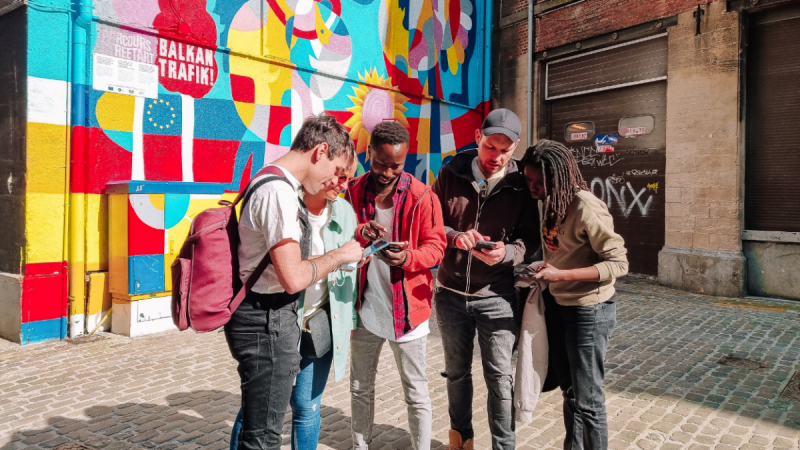 An unusual game
Urban Escape Games are played like a classic Escape Game, but in the city, you got it! It is obviously played in teams (up to 6 people per team, and you can form more than one team) and each member with his smartphone for a better experience. If there are more than 6 of you, the different teams can compete!
Combine the challenge of the riddles, the dilemma of the choices you'll have to make (a bit like the wedding decision you've just made #lockedforlife), engaging stories, humor and good mood: here is your successful activity! Our Escape Games will allow you to have a great time playing as a team with your friends in a city that you know or that you are just discovering!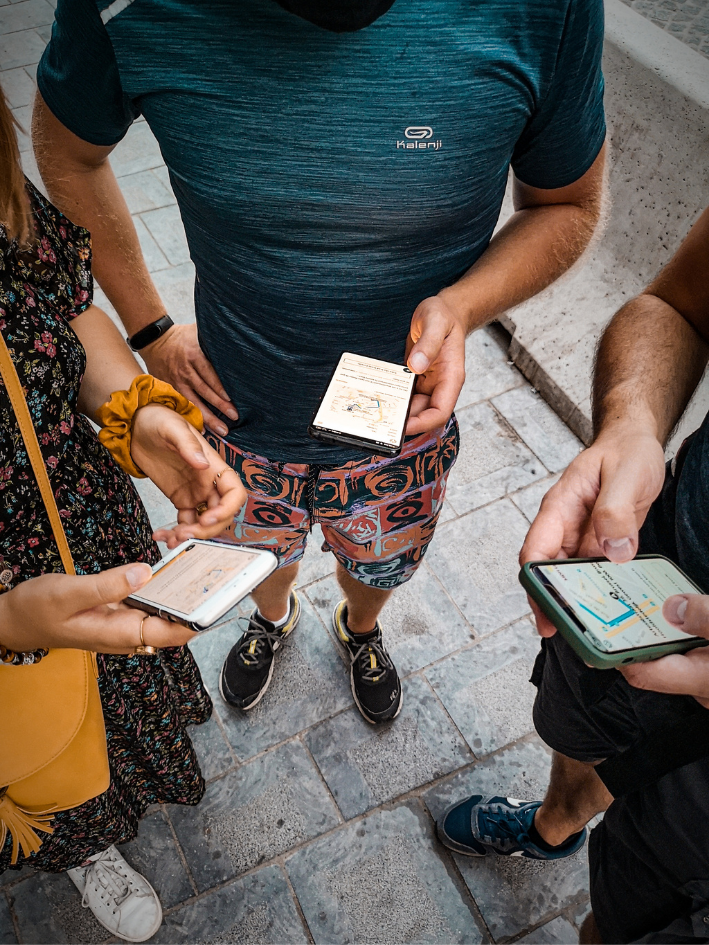 How does it work?
To play you will have to download our mobile application Coddy. Once you have selected the game and the city of your choice, you will receive a code to enter in the app to start your game. Then let yourself be guided by the app: using the compass and the map you will navigate through the city looking for points of interest where missions and puzzles await you.
In summary:
Choose your favorite theme and the city you want to play in
Buy your ticket and receive your code directly (1 code is valid for 6 players. If there are 12 of you, you buy 2 tickets for your friends, are you still following?)
Share the code with your friends and download the mobile application
Enter the code in the app, meet at the starting point and start the game!
Questions, suggestions or a desire to share your fears of a lifetime commitment with us? Send us a message on our social media or website chat!