Autumn is here 🍁
The season of candle-plaid-Netflix and hot chocolate has begun! It's autumn, and although the rainy weather makes you want to stay on the couch, it's also the best time to go for a walk.
Those orange and red shades you see everywhere, the autumnal or Halloween decorations in houses and shop windows: it's also possible to experience the Indian summer here.
In autumn and during the school holidays, there are many ways to keep busy without just staying in bed. We prove it with this article and our 8 reasons to enjoy autumn!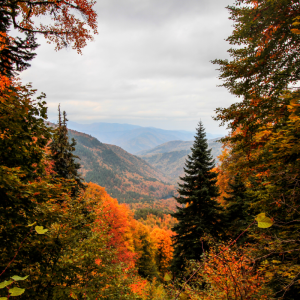 1. Admire the autumn colours
It's really the most beautiful season for its colours! These red-orange-yellow gradations that nature offers us are an excellent reason to get out of your house. Whether it's for a long hike (if you don't know which one to choose in Belgium, our article might help you) or a short walk in the forest, don't forget your camera ;-)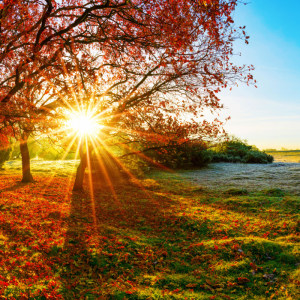 2. Enjoying the mild outdoor temperatures
It's not the middle of winter yet, either! So, of course, we're far from the summer heatwave (which we don't mind either), but we're also far from the -8000 that awaits us. It's therefore time to take advantage of the sunny days to go for a walk, ride a bike, go for a run in the park, etc.
Or play with family or friends, with an Urban Escape Game, for example. Discover the city of your choice while playing, while the weather still allows it! A great activity during which you will not see the time pass.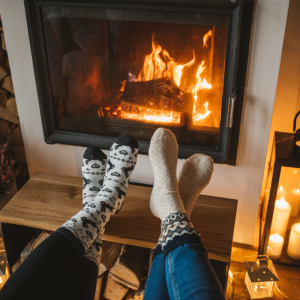 3. Reusing your fireplace
And, if the temperatures are dropping too quickly, and the cold is setting in as fast as your bills are rising, then, if your home allows it, it's the right time to build a fire and find your fireplace, abandoned since the last winter season!
Autumn is also the time to relax at home, with a good book in front of the fire or knitting, sewing, painting, etc...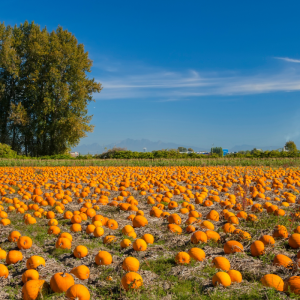 4. Pumpkin picking
Autumn is pumpkin season! And pumpkins aren't just for decorating the house for Halloween! You can also cook with other cucurbits. In soup, gratin or puree, there are many recipes to create. We advise you to go to the fields or vegetable gardens that organize pumpkin picking, it's more fun to choose your own! 🎃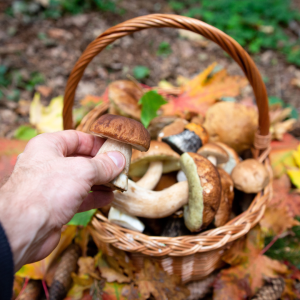 5. Mushroom picking
In the same category, mushroom picking is also in autumn! If you are an expert in mycology, then you already know that you have to be careful to pick your mushrooms on public and not private land. Some forests are accessible and allow picking, others do not. So be careful to know where you are going. Secondly, not all mushrooms are edible. It is therefore better to be accompanied by a guide than to go alone, as an amateur! If you are ready, take your little wicker basket and off you go.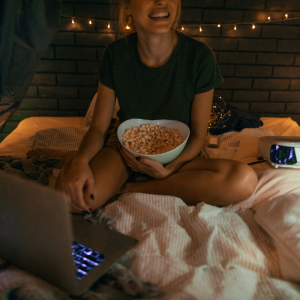 6. Watching Halloween movies + plaid and popcorn
Autumn also means Halloween, the great pagan festival of October. Fans of horror films will take advantage of this to curl up at home under a blanket and watch the greatest horror classics.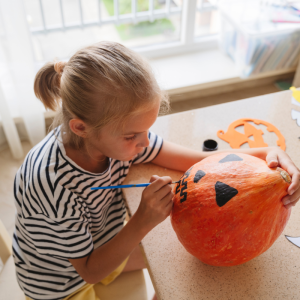 7. Preparing for the Halloween party
Autumn = Halloween, right? For the big fans of this party, the preparation starts as early as October 1st! Decorations, recipes for the big day, THE search for the famous costume, etc. Are you more into gore or cute decorations? Big vampires with evil laughter, or little ghosts in garlands?
In any case, go ahead, you have one month. Because, from the first of November, you'll hear Mariah Carey screaming in every shop in town.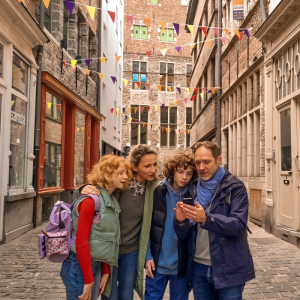 8. Play an Urban Escape Game during the Autumn holidays
Yes, autumn is also the last(?) opportunity to play an urban escape game in the city of your choice before the cold weather arrives. As the game takes place on your smartphone, it's better to play it before your fingers freeze!
For this autumn holiday, there are three scenarios that you absolutely must try!
3 games to try!
For children: Peter Pan. A game divided into two levels of difficulty so that children can immerse themselves in the world of Peter Pan. The aim of the game? To find all the Lost Children!🧚🏼

For teenagers/young adults: Crazytopia. A rather crazy game in which very special phobias help you with your quest. What's the aim of the game? Get back home safely before you turn into a ridiculous phobia yourself!🤡

For Halloween fans: Red Nights. A game based on real events that took place in the 1600s. A story of sordid disappearances. What's the aim of the game? Find your brother before it's too late!🩸
An Escape Game to play at home
In this Halloween, horror and chills atmosphere, we suggest you play Escape Kit's "Will you dare to enter?". 😈
An Escape Game to be carried out at home, in your living room!
The game's plot? 🕵🏻‍♀️
You're moving into a large family home that you've inherited. To celebrate, you organise a party with your friends. You're having a great time together, but something strange is happening and a disturbing noise is coming from the basement... Will you dare to enter?
Light the candles, switch off the lights, turn on the background music and let yourself be carried away by this excellent home-made escape game!
So, have these 8 reasons given you the motivation to face autumn this year? 😉